Catalysts
Creating performance technology

The Catalysts business unit is a leading global catalyst supplier with a long history of innovation and expertise in catalysis, building on the capability of predecessor company Süd-Chemie.

Our catalysts contribute significantly to value creation in our customers' operations, ensuring that finite raw materials and energy are used efficiently in the production of industrial chemicals, plastics, and fuels. Our products also enable the use of alternative raw materials – such as natural gas, coal and biomass – as chemical and energy feedstocks, and are instrumental to reduction of emissions from industrial processes and combustion engines to limit the impact on the environment.

We are committed to R&D and customer service to ensure that our products are well positioned to meet the global challenges of raw material scarcity, energy efficiency and responsible care for our environment.
673

Sales in 2016 (million CHF)

---

1,550

Employees

---

16

Production Sites

---

11

R&D and Technical Centers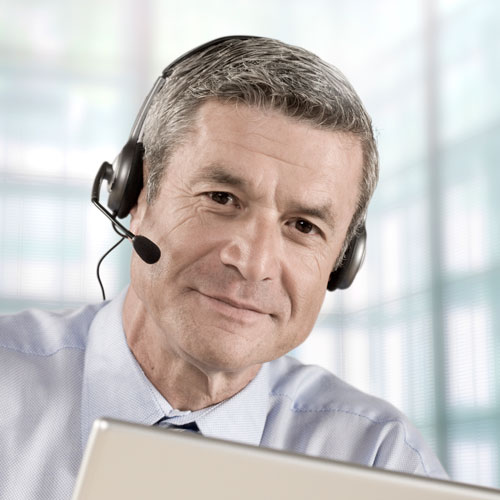 Your Personal Catalyst Expert
Clariant Catalysts
It's your turn. Get in touch!

Do you have any questions for us or would you like to get in touch with one of our experts? Please find your contact person here, organized according to region. Call us or use the contact box above for sending us an e-mail – we're available to help you at any time. We look forward to meeting you.

| | |
| --- | --- |
| April 11, 2018 | Muttenz, April 11, 2018 – Clariant, a world leader in specialty chemicals, today announced that the company is making good progress with the implementation of its dedicated China strategy. After announcing this strategy in 2016, Clariant continued its commitment to innovation and sustainability in combination with improvements in governance, increased production capacity and more local cooperation. These regional growth initiatives have the potential to double sales from the 2015 baseline until 2021. more |
| April 05, 2018 | Charlotte, April 5, 2018 – Clariant, a world leader in specialty chemicals, expects its cross-business growth strategy for North America to advance regional sales of about $2 billion by 2021. This would make North America the company's second largest global market and represent about 25% of its global chemical investment. more |
| March 20, 2018 | Clariant, a world leader in specialty chemicals, today announced the launch of its latest diesel dewaxing catalyst, HYDEX E. The new catalyst is an extension of Clariant's well-established HYDEX series, designed for selective hydrocracking of long chain normal paraffins to improve the cold flow properties of middle distillates. HYDEX E maintains its predecessors' exceptional robustness and flexible application, yet considerably increases diesel yield while reducing by-product formation. Consequently, producers not only benefit from higher cost-efficiency, but also improved sustainability. more |
| January 31, 2018 | Shanghai, January 31, 2018 – Clariant, a world leader in specialty chemicals, today announced that its Catalysts business unit has formed a strategic alliance with Shanghai Huaxi Chemical Industry Science & Technology Co., Ltd. regarding hydrogen production projects in China. According to the agreement, Clariant's catalysts will be qualified and recommended for Shanghai Huaxi's medium temperature shift (MTS) process licenses. Clariant will provide a range of catalysts for Reforming, Hydrodesulfurization, and the Water Gas Shift process. The deal combines Shanghai Huaxi's advanced process technology with Clariant's state-of-the-art catalysts to provide a highly efficient and economical solution for hydrogen producers. more |
| January 11, 2018 | Munich, January 11, 2018 – Clariant, a world leader in specialty chemicals, today announced that it has signed two key agreements with SINOPEC, China's largest petroleum and chemical company. The agreements were signed in Beijing by the companies' senior management on September 27, 2017. more |
| December 13, 2017 | Munich, December 13, 2017 – Clariant, a world leader in specialty chemicals, today announced the opening of a new office for its Catalysts business in Qingdao, Shandong Province, which will focus on providing enhanced services for customers in central and northern China. The expansion follows the establishment of another office in Yinchuan city in July 2017, and reinforces Clariant's commitment to supporting the Chinese refining and chemical industries and intensifying growth through strong local presence. more |
| December 08, 2017 | Munich, December 8, 2017 – Clariant, a world leader in specialty chemicals, today announced an agreement with Xuzhou HaiDing Chemical Technology Co. Ltd. to develop a custom-built CATOFIN catalyst and propane dehydrogenation (PDH) unit in cooperation with its technology partner CB&I. The project includes the license and engineering design of the unit, which is to be built in Pizhou, Jiangsu Province, China. more |
| November 14, 2017 | Munich, November 14, 2017 – Clariant, a world leader in specialty chemicals, today announced the signing of a global licensing agreement with RTI International granting Clariant exclusive rights of supply for their solid sorbent material which is vital for RTI's warm gas desulfurization process (WDP) technology. more |