Unsere globale Präsenz bietet eine einzigartige Position, um Kundenherausforderungen auf der ganzen Welt zu adressieren und zu klären. Wir benutzen Chemie, Systeme und Experten, um die Bedürfnisse unserer Kunden zu verstehen und hochwertige, innovative Lösungen zu entwickeln, die unseren Kunden zum Erfolg verhelfen. Wir bemühen uns, die wirtschaftlichsten Lösungen mit einem unerschütterlichen Engagement für hohe Standards für Gesundheit, Sicherheit und Umwelt zu entwickeln und zu liefern. Wir arbeiten daran, Ihr passgenaues Chemikalienprogramm mit dem größten Respekt für die Belegschaft und die Gemeinschaft zu implementieren.
Article Spotlight

"Ranking anti-agglomerant efficiency for gas hydrates through molecular dynamic simulations" as featured in World Oil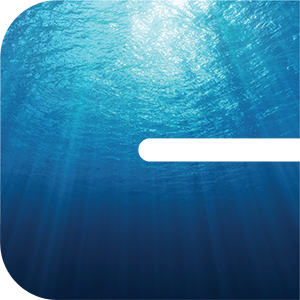 Read our article featured in the January 2022 issue of World Oil to learn how we are using computational models and molecular dynamic simulations to accelerate the discovery of more efficient and sustainable anti-agglomerants for deepwater environments.
EXPLORE OUR ADAPT AND HTE TECHNOLOGIES
For more than 50 years, our PHASETREAT demulsifier technology has successfully separated the world's oil from water in compliance with some of the most stringent environmental regulations.
SCALETREAT scale management and control technologies review current and future operating scenarios, delivering "scale management" for your benefit.
Our FLOCTREAT water clarification technologies remove contaminants of residual oil and solids in produced water, while meeting regulatory requirements.
Our range of SURFTREAT technologies includes product functionalities such as cleaning, detergency, wettability modification and other general surfactant type applications.
WAXTREAT paraffin control technologies were designed to prevent and treat paraffin build-up in order to improve flow and increase production.
An alternative to the traditional triazine chemistry, SCAVINATOR™ is a water-soluble scavenger for removing sulfide species from both gases and liquids and is used to control hydrogen sulfide.
HYTREAT hydrate management and control technologies are designed to provide hydrate control for the most severe conditions of sub-cooling.
Clariant Oil Services' CORRTREAT® corrosion inhibitors were designed to prevent and reduce corrosion.
CORRTREAT 15858 shows up to a 50% decrease in general corrosion (mpy rates) compared to traditional corrosion inhibitors and is a step-change in oxygen corrosion technology.



SCAVTREAT scavengers are used to control hydrogen sulfide, iron sulfide, sulfide scale and oxygen.
The FLOTREAT range of downhole treatments removes and prevents asphaltene deposits and resolves emulsions that have formed in the near-wellbore.
Our line of defoamers and anti-foam technologies provides foam management products for both oil- and aqueous-based fluids.
Our WellBoost technologies for gas well deliquification are custom-designed, cost- effective solutions that help maximize gas production and increase profits.
Veranstaltungen
Nuremberg Germany
European Coatings Show
Trends and technologies covering all aspects of the production of paints, coatings, sealants, construction chemicals and adhesives.
Mehr
Aktuelles aus der Branche
News
April 06, 2022
Clariant's Beyond Color additives elevate possibilities for high-performing sustainable coatings
April 06, 2022
At American Coatings Show (ACS) 2022, Clariant is prioritizing sustainability Beyond Color to support the creation of more sustainable innovations for industrial and consumer coatings products. Visit Clariant at Booth 2846 to explore the latest multifunctional additives that are driving the industry's transition, from new renewable carbon-based ingredients to non-halogenated next-level fire protection.
Mehr
Dezember 22, 2021
Clariant beginnt mit dem Bau einer Produktionsanlage für Flammschutzmittel in China
Dezember 22, 2021
Clariant, ein fokussiertes, nachhaltiges und innovatives Spezialchemieunternehmen, hat heute den Bau seiner ersten Produktionsanlage für die erfolgreichen Exolit OP Flammschutzmittel in China, am bereits bestehenden Standort an der Daya-Bucht in Huizhou in der Provinz Guangdong, bekanntgegeben. Durch den Aufbau lokaler Produktionskapazität kann Clariant ihre Kunden in China wesentlich schneller bedienen. Die Nachfrage nach den innovativen und nachhaltigen Flammschutzmitteln von Clariant steigt rasant in China und anderen asiatischen Märkten an. Dies ist auf das schnelle Wachstum im Bereich elektrischer und elektronischer Produkte und Komponenten zurückzuführen, insbesondere im Zusammenhang mit E-Mobilität, 5G-Kommunikationstechnologie und der Erweiterung von Verkehrsinfrastrukturen.
Mehr
Clariant Oil Services kann bestätigen, dass alle REACH-relevanten Phase-in-Stoffe, die von Clariant in der EU produziert oder mit Hilfe eines eigenständigen Unternehmens von Clariant in die EU importiert wurden, vor der Frist registriert waren. Dementsprechend können wir zu diesem Zeitpunkt bestätigen, dass alle unsere in Europa vermarkteten Produkte den REACH-Anforderungen vollauf entsprechen.
Sie möchten weitere Informationen?
Nehmen Sie Kontakt zu uns auf
Clariant Oil Services ermöglicht Ihnen die Reduzierung von Ausfallzeiten, die Verbesserung von Verarbeitungsprozessen und einen ganzheitlichen Ansatz für das Management Ihrer Gesamtbetriebskosten. Setzen Sie sich mit uns in Verbindung, um mehr über unsere Technologien und Services für chemische Prozesse in Ölfeldumgebungen zu erfahren.