As the fastest growing supplier of specialty oilfield production chemicals and services to the oil and gas industry, our global presence provides a unique position from which to address and resolve customer challenges anywhere in the world.

We use chemistry, systems and experts to understand our customers' needs, then create high-value, innovative solutions that help our customers win.

Our product offerings have an impressive reach extending from Enhanced Oil Recovery, Offshore and Deep Water, Conventional and Unconventional Oil & Gas, Heavy Oil, Paraffin Control Technologies, Well Services Additives to VERITRAX™, our Intelligent Chemical Management System.

Click here to learn more about Clariant Oil Services
OUR COMMITMENT TO GUYANA

We value our partnership with Guyana and the local community and take environmental responsibility seriously ensuring we are fully compliant in all aspects of our business and maintain the highest of safety standards.

Clariant has a registered business in the country as the first step of many planned to build our presence in the growing enterprise of Guyana's budding Oil & Gas Industry. Our team has been working in Guyana for over a year ensuring our portfolio of solutions is registered properly and follows all requirements from the energy and environmental authorities. We are ready to provide products and services and apply our international standards to support sustainable development of Exploration and Production, with special emphasis on risk mitigation and continuous improvement.
With a solid global presence, Clariant has actively participated and contributed to advances in hydrocarbon production and processing in the last 40 years, throughout the world's most important oil-producing regions. Our deep chemistry experience enables us to understand and meet the most stringent industry requirements including developing new technologies while adopting responsible exploration and strengthening local content to benefit Guyana.

The oil industry has an amazing potential for driving growth throughout the entire value chain, creating new jobs and developing a highly trained workforce. In Guyana, we have been establishing a solid network of suppliers that empower local content in the countries where we operate. In the same way, we set up partnerships with local universities to foster scientific knowledge and increase preparation of professionals on technical skills. Education is essential to a country's health and growth, and it can represent an extraordinary legacy for Guyana's oil industry.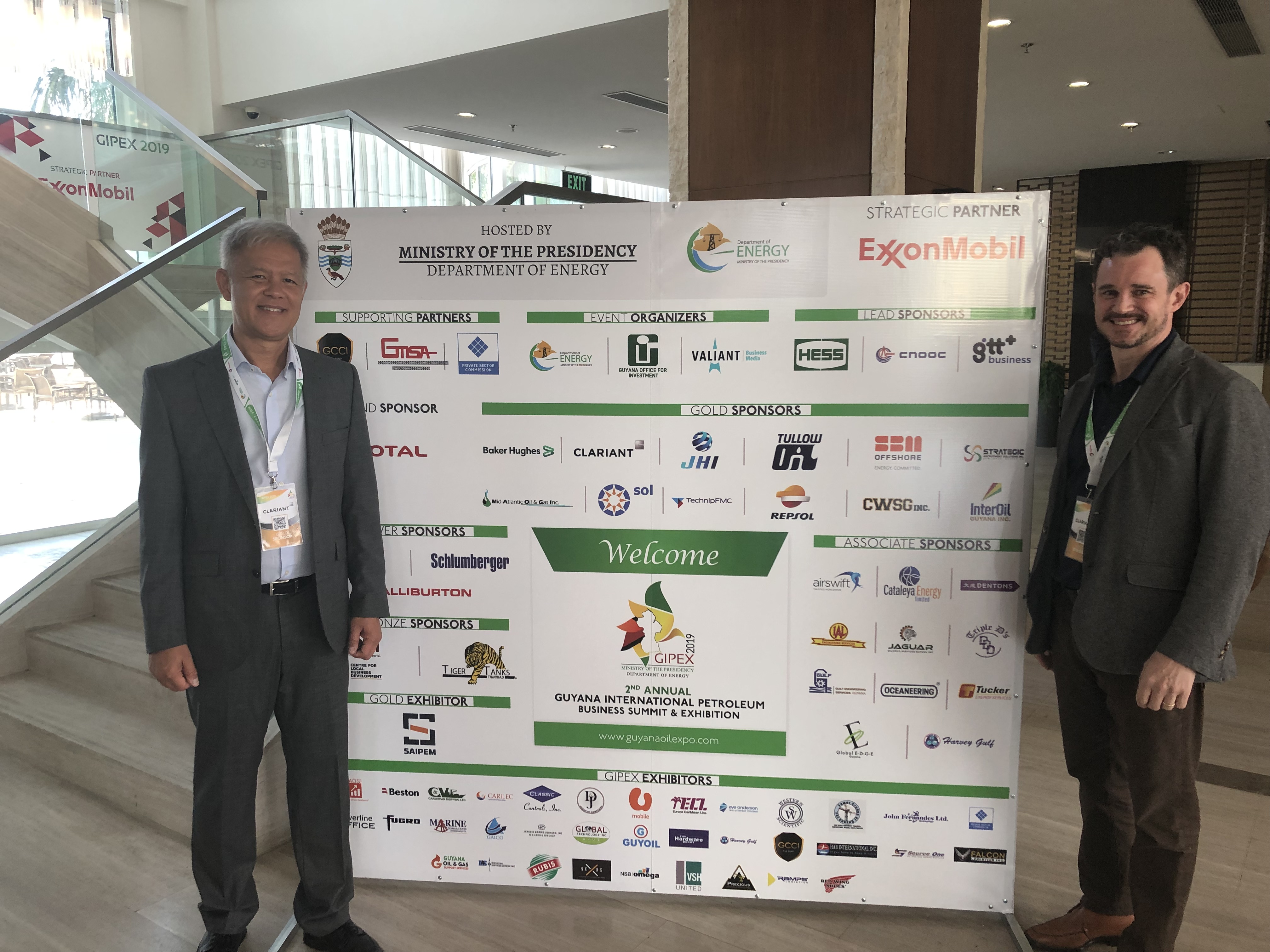 OUR EXPERIENCE IN DEEPWATER OILFIELD PRODUCTION

PROPRIETARY CHEMISTRIES TO KEEP PRODUCTION IN FLOW

As a leading provider of chemical solutions and services for oil production across the globe, Clariant Oil Services delivers solutions for complex Deepwater production challenges. We work diligently to provide specialty chemicals that help our customers maximize production safely and cost effectively. We are a reliable supplier that delivers projects on time and within budget while providing continuous innovation, proven performance, and operational expertise.

Clariant's R&D network allows us to develop and share new molecules and chemistries combined with unique and specialized field applications. Our technical support is being applied to highly complex operations in more than fifty deep-water exploration and production assets located in Brazil, Gulf of Mexico, and the development projects of Liza/Payara. Our efforts are guided by the imperative to always be several steps ahead to develop solutions that address both current and future challenges.

Click here to learn more about our Deepwater expertise
CLARIANT VALUES SUSTAINABILITY

Responsible corporate management plays a key role in helping us to run our company, our ability to treat customers, employees, neighbors and the environment in a responsible fashion. Sustainability is a strategic pillar of Clariant's Business Strategy. We have initiated Sustainability@Clariant for this purpose that comprises all our sustainability activities. As a strong driver of our profitable growth strategy, "Sustainability@Clariant" is becoming more and more an integral part of the way we work. We at Clariant take responsibility for the environment, our employees, customers, shareholders, stakeholders, and society, in order to achieve a sustainable, profitable long term business development.

Click here to learn more about our approach to Sustainability

Clariant was listed in the 2019 Dow Jones Sustainability Index (DJSI), recognizing it as one of the most sustainable companies in the global chemical sector for the seventh consecutive year. The analysts at RobecoSAM confirmed Clariant as best in class in the categories of Innovation Management, Materiality and Water Related Risks. Clariant was ranked among the top companies in the chemical sector in both the DJSI Europe and the DJSI World.

Click here to learn more about our External Recognition