Sustainable development of innovative technologies - The Group Biotechnology Center at Clariant
Clariant´s Group Biotechnology Center revolves entirely around industrial biotechnology. Focus is on progress and innovation based on the sustainable use of renewable resources.

Fossil resources are becoming scarcer and prices are rising. Politicians worldwide have set high targets in terms of environmental and climate protection. But: 95% of all industrially manufactured goods currently depend on the availability of oil. What does this mean? Only by developing sustainable solutions based on renewable resources can we reduce dependence on oil and at the same time assume responsibility for our environment and our fellow beings.

Clariant´s Group Biotechnology has set itself this goal – efficient and sparing use of natural resources in order to create more quality of life for humans and the environment. We see sustainability as all-embracing – ecological, economical und social.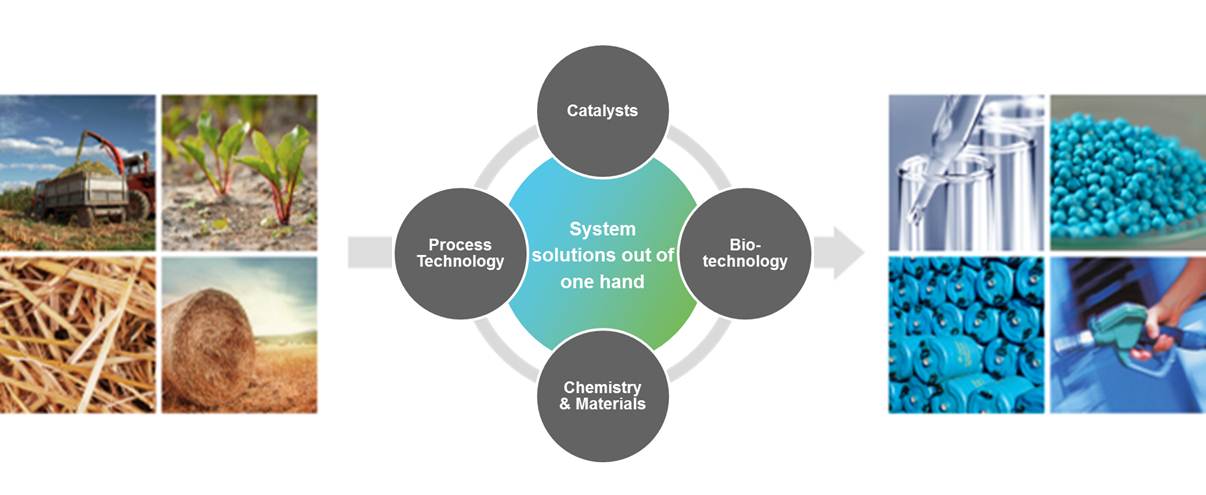 Our scientists make use of both their biotechnological expertise and the many years of experience in the chemical industry. Building on our 4 technology platforms catalysis, process technology, chemistry & materials and biotechnology, we can offer our customers one-stop system solutions for sustainable resources.