On-purpose Propylene
Catalysts for on-purpose propylene production and the dehydrogenation of hydrocarbons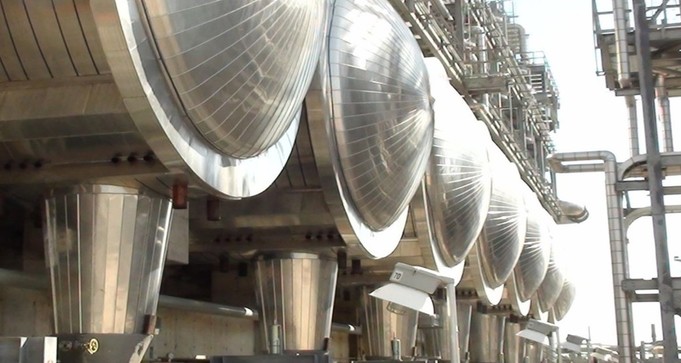 'On purpose' propylene production growing in importance

In recent years, many olefin cracker operators have shifted to lighter feedstock. They are now producing lower levels of propylene and higher olefins. The gap between the supply of C3, C4 and higher olefins compared to the growing demand continues to widen. Therefore, so called 'on purpose' technologies for the production of propylene and other olefins have become more important.
CATOFIN Technology and Catalysts
Catofin is the technology exclusively licensed by Lummus Technology for light paraffins dehydrogenation of Propane to Propylene, and other reactions.

The Catofin process uses fixed-bed reactors with a catalyst and operating conditions that are selected to optimize the complex relationship among conversion, selectivity and energy consumption.
Heat Generating Material - the new standard for Catofin Technology

Heat input to the catalyst bed has been a critical limiting factor for the dehydrogenation process. The Heat Generating Material (HGM) is an innovative metal-oxide material which is designed to significantly increase selectivity and yield of Catofin units. The material is loaded into the catalyst bed with the catalyst where it undergoes oxidation and reduction during the operating cycle, producing heat and driving the dehydrogenation reaction. This not only boosts yields and saves energy, but also reduces emissions.

Houdry® catalysts

Developed by Eugene Houdry in 1942, the Houdry® process for olefin production is one of the earliest petrochemical technologies. Since the 1990s, the Houdry® process has been utilized for the production of propylene by dehydrogenation of propane (Catofin® technologies). Recent improvements made by Clariant have helped to boost the competitiveness and reliability for dehydrogenation processes.

Houdry® process catalysts are high performance catalysts for the dehydrogenation and dealkylation of hydrocarbons. Our leading products are used in major petrochemical processes, such as on-purpose propylene production:

Catofin®
Propane to Propylene
Isobutane to Isobutylene
Butane to Butylenes
Mix Paraffins to Olefins
Catadiene®
Butane to Butadiene
Isopentane to Isoprene
Pyrotol®
Pyrolysis petrol to Benzene
Litol®
Light Oil to Benzene
Detol®
Toluene to Benzene
OUR PRODUCTS AND SOLUTIONS