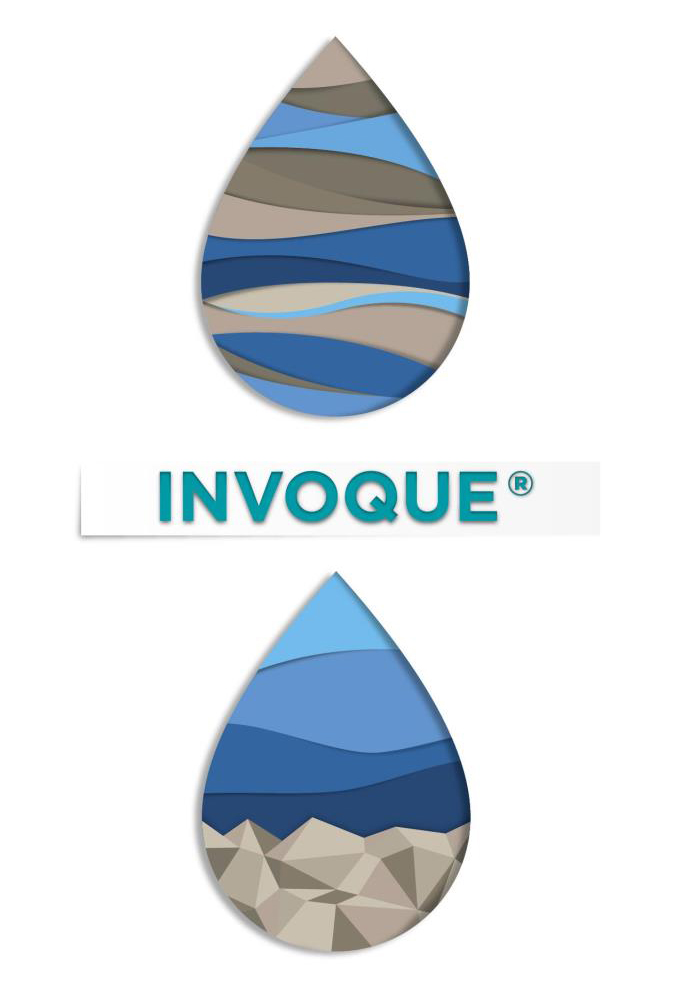 Clariant introduces INVOQUE®, a unique mineral-based performance dewatering system for the mining, coastal and riverine dredging and tunneling sectors. INVOQUE® has been designed to deliver superior technical, cost and environmental performance.

INVOQUE® comprises a number of advanced product, process and application breakthroughs that set the technology apart from any other solution on the market today.

This innovative, high-performance system is an exceptional fit for the dewatering of hard-to-treat and fine sediments in a variety of industrial settings, across the fresh-to-salt-water environmental spectrum, delivering substantial economic, environmental and sustainability benefits for our customers.

Visit our download section below for case histories on sediment management solutions and to learn more about INVOQUE®.

Join us on YouTube.





No matter the Application

INVOQUE® unlocks the value in your sediment.

COASTAL AND RIVERINE DREDGING

The fine and ultrafine suspended particles in waterways can remain suspended for decades or more, and present particular challenges to operators. INVOQUE® provides an effective means of managing these issues, while releasing water that is typically clean enough to return directly to nature.

The mining industry faces a variety of sediment challenges, from surface and underground water-borne sediments to tailings, all of which have unique challenges pertaining to operational efficiency of the mine, the safe handling, storage and recovery of tailings and water, as well as the final rehabilitation of closed mines.

In many cases the excavation process results in the generation of fine materials, which are transported by and in water. Most of these fine sediments will require some form of assisted dewatering to render them economically transportable or reusable, while ensuring that water is used effectively and environmental discharge requirements are met.

Whether your process uses thickeners, gravity tables, plate and frame filter presses, belt presses, geotextiles or you simply run into lagoons or ponds, INVOQUE® delivers.

INVOQUE® Challenge

Sediments need to be treated

Each year, industry and nature conspire to deposit billions of tons of sediment globally: from sand and gravel to silts and hard-to-treat sludges and environmental sediments. These materials deposit into our rivers, reservoirs, waterways and harbors, resulting in the continuous ongoing need to dredge, treat, recover and deposit (or quarantine) the resulting sediments and produced water.

Great effort and high costs for the industry

Within the marine and civil engineering sectors, excavated and extracted materials may include fine materials, drilling muds and other hard-to-dewater materials that need to be selectively separated for economic disposal and/or reuse.

In all sectors, dealing with these challenges represents substantial capital, energy, operating and logistics cost expenditures, as well as requiring environmental, regulatory and liability due-diligence considerations.

The effective use of already-stressed water resources, limiting the environmental impact of proposed solutions and facilitating the beneficial use of excavated materials are all serious considerations in defining the approach to any sediment dewatering challenge, with the use of chemical treatments in these processes being ever more closely scrutinised.

Outdated techniques

Today's solutions rely on techniques that have not changed in decades and that leave significant room for technical, economic and environmental performance optimization. At Clariant we believe there is a better way.

INVOQUE® Solution

Dewatering with Invoque®

A global solution that delivers clear value

»INVOQUE® offers problem-owners a radically different solution to dewatering, which combines multiple features and benefits within a broad-band mineral-based solution.«

Turning customer pain into customer gain: sustainable sediment management solutions from Clariant Functional Minerals

Advanced technology to dewater sediments

Clariant introduces the INVOQUE® Program, a modified mineral technology with advanced applications know-how, to enable us to provide problem owners with a genuine alternative to conventionally applied technologies.

Clariant now offers a mineral-based solution that not only effectively dewaters sediments, but that in addition offers substantial additional economic, environmental and sustainability benefits to problem owners.

Detailed physical survey data and water analysis, as well as an exact sediment characterization for the site enable us to create a tailor-made solution for a variety of applications—from river rehabilitation to mining services.


Proprietary, mineral-based conditioning additives are injected into the sediment by means of a mobile or fixed conditioning unit. It is here that conditioning additives are prepared and metered into the process according to specific, predefined feed parameters.


Invoque® is compatible with a variety of different dewatering devices, including geotextile tubes, thickeners, filter presses or spoil fields. In exceptional cases, it has delivered dewatering performance of up to 94% solids in less than 24 hours.

Safe, efficient solutions

These modified mineral technology provides a superior overall solution to a number of challenges faced by customers.

The combination of flocculation and adsorbent properties intrinsic to INVOQUE® allows us to create a superior, high-freeness, high-hydrophobicity sediment matrix, rapid flocculation and dewatering of sediment, whilst simultaneously electro-chemically adsorbing a variety of potentially harmful water and sediment-borne trace contaminants in the process.

INVOQUE® Benefits

The unique INVOQUE® process not only results in excellent sediment dewatering, but can also lead to substantial additional customer profitability, operability and environmental improvements, such as:

Improved Filtrate Quality
Significantly enhanced filtrate quality by reducing TSS, color and TOC and providing the potential to reduce or even eliminate further downstream water treatment costs.

Broad Applicability

Our program is shown to deliver outstanding performance over a wide spectrum of sediments, across the fresh-water to sea-water spectrum.

Improved Energy Consumption

Improved energy consumption in energy-intensive filtration processes, by reducing filter pressures and increasing flow, leading to reduced electricity costs.

Cost Efficient

Rapid flocculation and settlement, potentially leading to permission to overflow hopper water, leading to higher hopper-solids levels and a consequential reduction in sailing frequency (and costs) in coastal dredge applications.

Faster Dewatering Rates
Improved dewatering rates and operational costs in geotextile dewatering applications, by eliminating the problems associated with polyacrylamide »blinding« of the textiles and reducing the need for »sweeping« or »walking« the geotextile tubes.

Improvement in Bulk Volume

Reduces sediment volume by delivering higher solids sediment within a shorter time, increasing throughput and reducing logistics and disposal costs.

Environmental Protection

No added burden. By design, our INVOQUE® program contains a blend of mineral-based conditioners that will not increase unwanted contaminants in either the sediment or water phase.

No added burden

We will never knowingly incorporate constituents into our program that are classified as SVHC or CMR or that pose environmental or regulatory risks.
Any Questions?


Contact us!