Active ingredients
for skin moisturizing
Water is vital for skin comfort and influences the skin's mechanical properties and ability for protection. Proper moisture levels help maintain a healthy and youthful glow. Disruptions in homeostasis accelerate skin discomfort and a lack of softness, and makes skin more prone to aggression.

To bring and lock water to the skin, Clariant Active Ingredients has developed a range of actives ingredients for cosmetic skin care products, to efficiently hydrate and moisturize.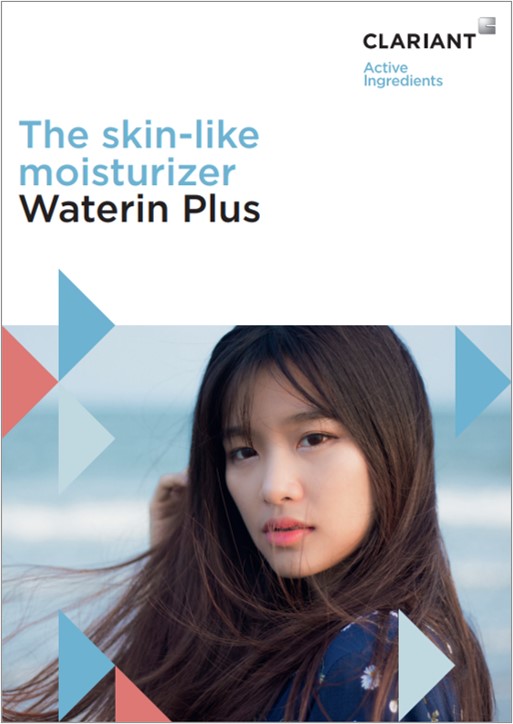 Waterin Plus: the skin-like moisturizer

Water is essential for skin function, so proper hydration is critical to ensure healthy skin. In the stratum corneum, hygroscopic molecules, especially carbohydrates, provide water retention capacity and are also important factors for maintaining a strong skin barrier function. An alteration of water-holding elements leads to skin dryness, as it is no longer able to properly trap water inside, and the skin barrier is damaged.

To supplement the skin with hygroscopic elements while preserving barrier function, Clariant Active Ingredients developed Waterin Plus, a green moisturizer made of a carbohydrate complex derived from plants, that mimics the composition of carbohydrates found in the stratum corneum. Waterin Plus provides skin hydration, even four days after product application has ceased. In addition, it improves skin comfort by targeting associated skin itchiness and roughness.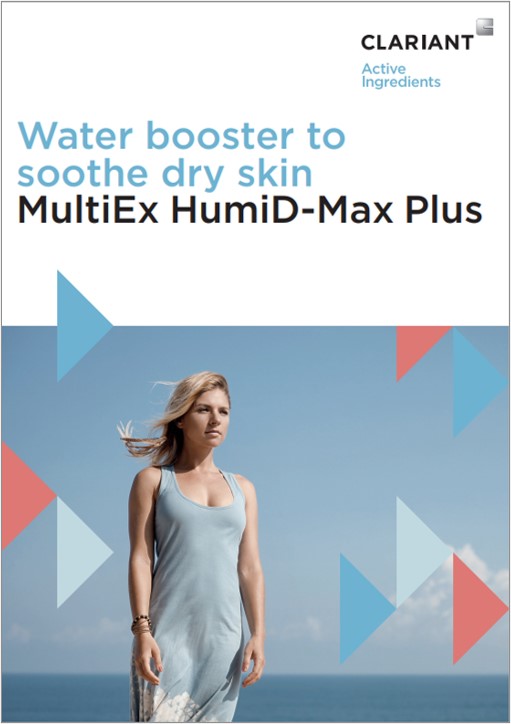 MultiEx Humid-Max Plus: water-booster to soothe dry skin

A lack of this essential element is detrimental to skin performance. It is more prone to sensitivity, dry skin results in cracking, scaling, itching, that contribute to skin trouble and irritation. Several elements are involved in dryness: NMF (Natural Moisturizing Factor), stratum corneum cohesion, and proper cohesion of dead upper cell layer and regulation of desquamation. Within an environment where cells are deprived of water and skin barrier is destroyed, this increases water evaporation and leads to accelerated dehydration.

To boost hydration and soothe the skin, Clariant Active Ingredients developed MultiEx Humid-Max Plus. This active is a combination of eight powerful moisturizers: polyquaternium-51 and sodium hyaluronate bind to water on the skin's surface, while glycerin, trehalose, panthenol, sodium PCA, sorbitol and urea maintain water molecules in the stratum corneum. Additionally, sodium PCA and urea are also part of NMF molecules. MultiEx HumiD-Max Plus addresses the three main systems to decrease skin dryness: supplements skin NMF to boost hydration level, strengthens skin barrier function to maintain water content and regulates skin desquamation to optimize cell cohesion. With optimal moisture levels restored, skin is soothed, softer and feels more comfortable.

A.W.