MIST'ICAL EVENING PRIMER
Formulation
Thank you for your interest in our formulation featuring our latest active ingredient Celyscence.
From working day to social evening, this light mist is designed to take care of your complexion.
Celyscence™ helps to get rid of senescent skin cells while B-Circadin® is resynchronising the healthy ones and Galactomyces is a post biotic agent helping to rebalancing skin pH.
Mist'ical Evening Primer formulation details: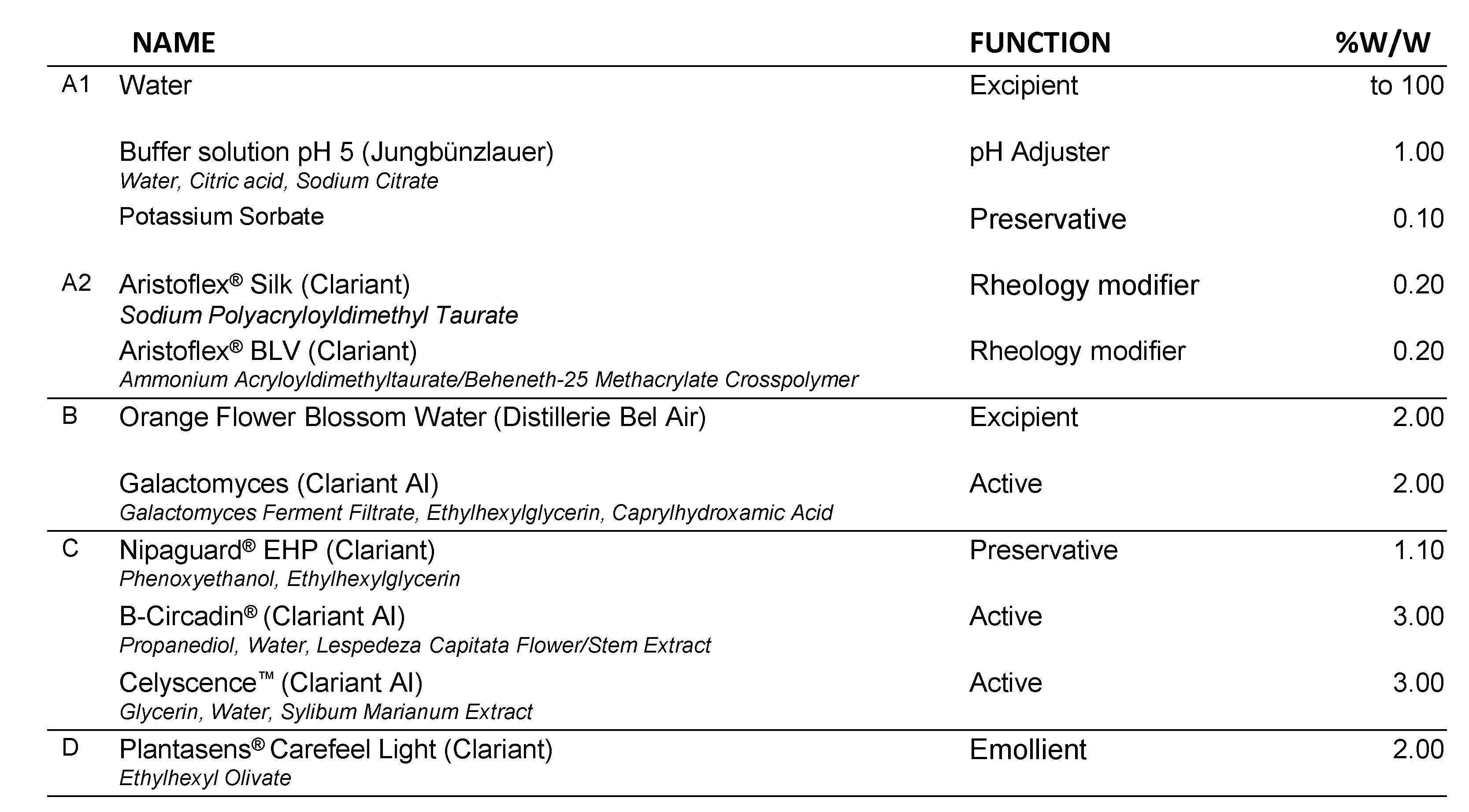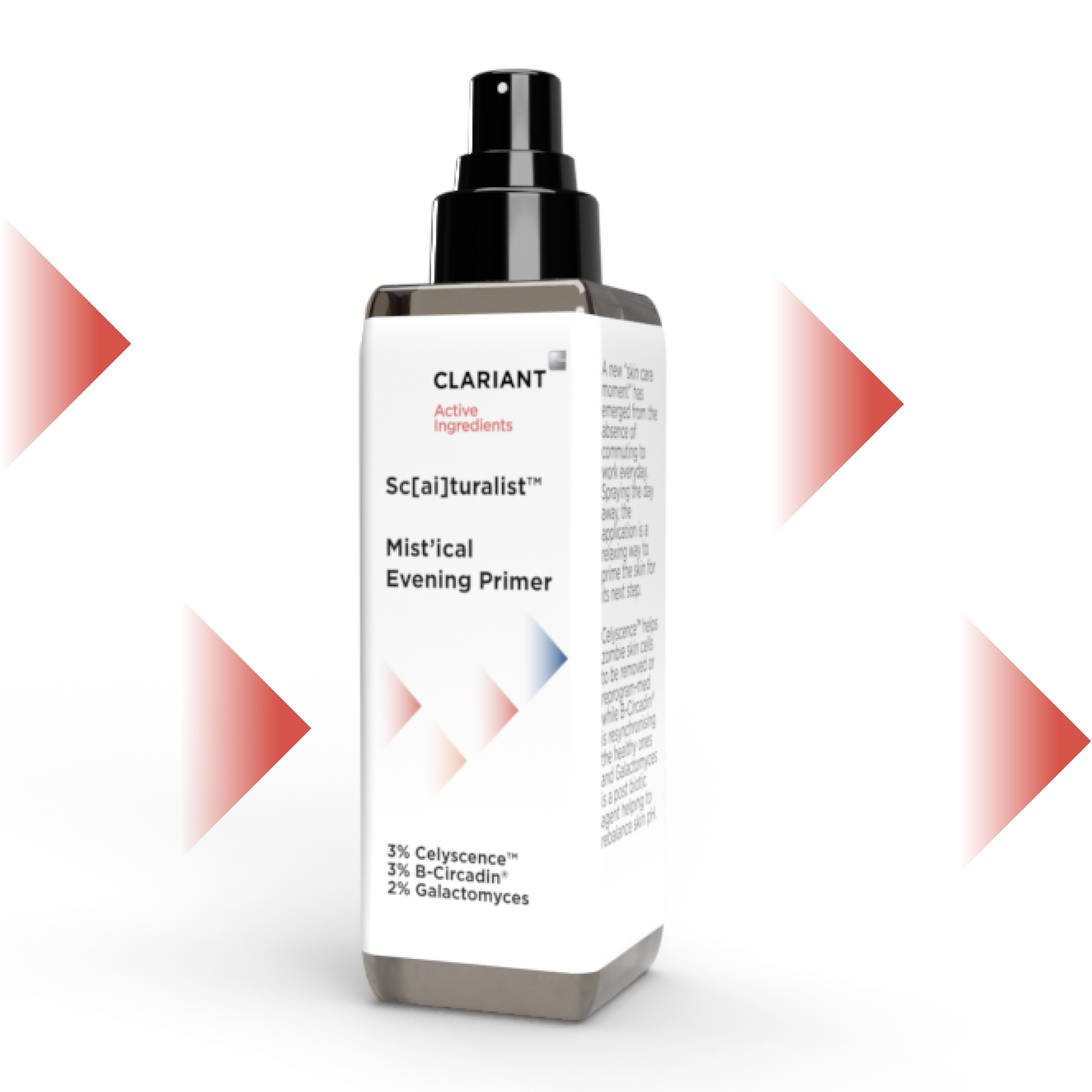 Formulation CAI-21-001/5
Procedure:

1. Combine the ingredients of phase A1 and mix well before sprinkling A2 over the water while stirring homogenous.
2. Combine phase B and add to phase A while stirring (400rpm).
3. Combine phase C, mix well and add while stirring (200 rpm).
4. Add phase D and mix until homogenous.
5. Check pH is around 6.0

Properties:

Appearance: off white serum
Viscosity (Brookfield, 20°C 20 rpm): 5,000 mPas
pH: 5.5 - 6.0
Stability: stable for at least 3 months at room temperature, 50°C and cycles
Safety: passed EU challenge test