Our global presence provides a unique position from which to address and resolve customer challenges anywhere in the world. We use chemistry, systems and experts to understand our customers' needs, then create high-value, innovative solutions that help our customers win. We strive to develop and deliver the most economical solutions with an unwavering commitment to high standards for health, safety and the environment and work to implement your custom chemical program with the utmost respect to the workforce and community.
Article Spotlight

"Ranking anti-agglomerant efficiency for gas hydrates through molecular dynamic simulations" as featured in World Oil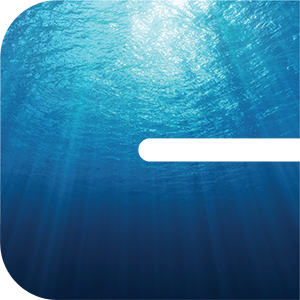 Read our article featured in the January 2022 issue of World Oil to learn how we are using computational models and molecular dynamic simulations to accelerate the discovery of more efficient and sustainable anti-agglomerants for deepwater environments.
EXPLORE OUR ADAPT AND HTE TECHNOLOGIES
For more than 50 years, our PHASETREAT demulsifier technology has successfully separated the world's oil from water in compliance with some of the most stringent environmental regulations.
SCALETREAT scale management and control technologies review current and future operating scenarios, delivering "scale management" for your benefit.
Our FLOCTREAT water clarification technologies remove contaminants of residual oil and solids in produced water, while meeting regulatory requirements.
Our range of SURFTREAT technologies includes product functionalities such as cleaning, detergency, wettability modification and other general surfactant type applications.
WAXTREAT paraffin control technologies were designed to prevent and treat paraffin build-up in order to improve flow and increase production.
An alternative to the traditional triazine chemistry, SCAVINATOR™ is a water-soluble scavenger for removing sulfide species from both gases and liquids and is used to control hydrogen sulfide.
HYTREAT hydrate management and control technologies are designed to provide hydrate control for the most severe conditions of sub-cooling.
Clariant Oil Services' CORRTREAT® corrosion inhibitors were designed to prevent and reduce corrosion.
CORRTREAT 15858 shows up to a 50% decrease in general corrosion (mpy rates) compared to traditional corrosion inhibitors and is a step-change in oxygen corrosion technology.



SCAVTREAT scavengers are used to control hydrogen sulfide, iron sulfide, sulfide scale and oxygen.
The FLOTREAT range of downhole treatments removes and prevents asphaltene deposits and resolves emulsions that have formed in the near-wellbore.
Our line of defoamers and anti-foam technologies provides foam management products for both oil- and aqueous-based fluids.
Our WellBoost technologies for gas well deliquification are custom-designed, cost- effective solutions that help maximize gas production and increase profits.
Villahermosa / Tabasco Mexico
Congreso Mexicano del Petróleo 2022
Clariant will join CMP - Congreso Mexicano del Petróleo, July 6-9, 2022. Visit our booth and get to know our solutions for sustainable, safe and high-performance oil exploration and production.
more
Clariant Oil Services & REACH

Clariant Oil Services can confirm that all REACH relevant phase-in-substances manufactured by Clariant in the European Union, or imported by means of a Clariant Legal Entity in the EU, were pre-registered before the deadline. Accordingly, at this stage we can confirm that all our products marketed in Europe are in full compliance with REACH requirements.
Want to know more?
Let's get in touch
Let Clariant Oil Services help you reduce downtime, improve flow assurance and provide a holistic approach to your total operating cost of ownership. Contact us for more information about our full suite of chemical oilfield production technologies and services.