Do you miss any of your favorite clothes?

We love to keep on wearing our favorite things, so we wash them more frequently. At the same time, frequent washing gradually damages them. Can innovative detergents break this vicious cycle by not only cleaning fabrics but maintaining them, too?
It's a hard life
For your favorite t-shirt
Stains
A stain is a dirty mark on a fabric comprised of a mixture of fat, protein, starch, and dyes. Usually, these components penetrate deeply, making them difficult to remove.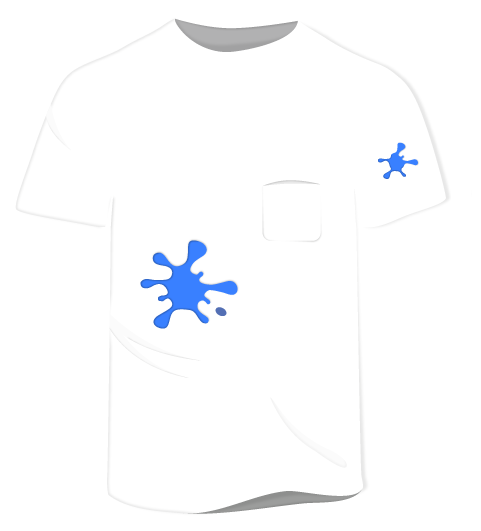 »Washing our clothes in hot water all the time makes them look old really fast and doesn't help to lower our electric bill either. But how else are we supposed to keep them clean and neat?«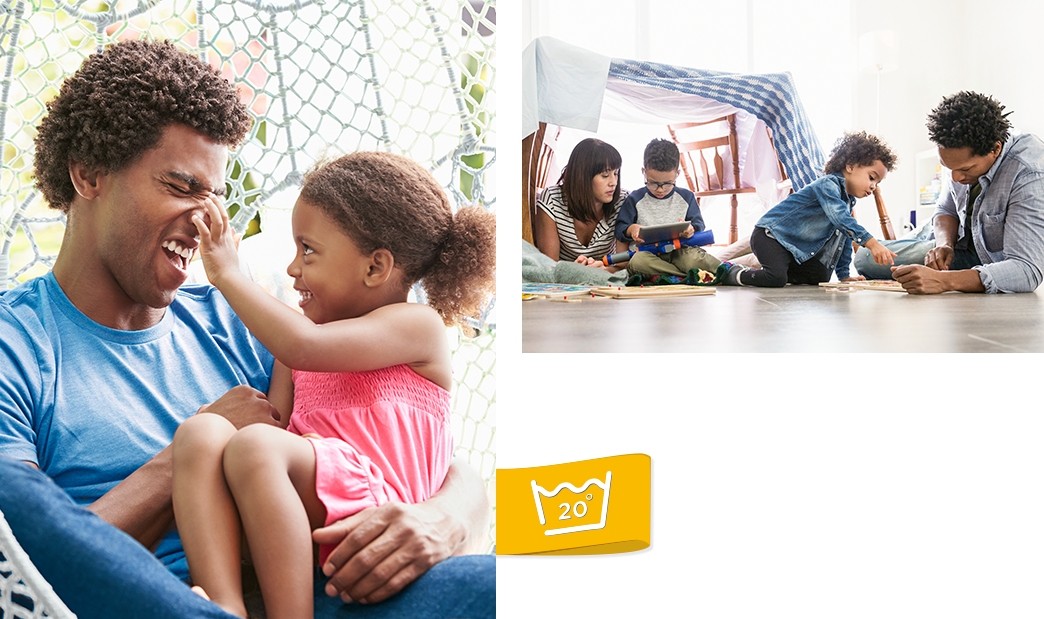 How TexCare® forms the detergent you need

WE ASK AN EXPERT FROM THE LAB
What kind of fabrics and stains are most common in your region?
The most common stains in North America are greasy ones, especially from meat like burger and bacon, and tomato-based stains. Our fabrics are predominately cotton, poly-cotton, and synthetic fabrics particularly in athletic wear.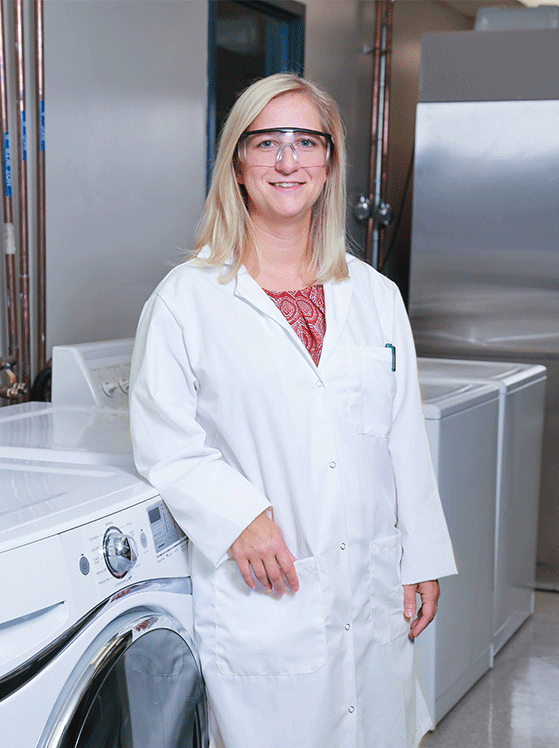 Lisa Gandolfi,
Technical & Marketing Manager, Consumer Care North America
Application Development Laboratory – Charlotte, NC
»Our lab is set-up to test both conventional top loaders and high efficiency front loaders.«

How do people do their washing in your region?
In North America, the majority of new washer purchases are high efficiency (HE) washers, both top loader and front loader machines. About 50% of the market is now using HE. When it comes to detergents, people in North America prefer liquids. The liquid detergent market is the largest with a steady increase in unit dose, about 25% of new product launches in the past year. Typical washing temperatures for clothing are the cold and warm cycles, which range from 20 to 40°C.

What does this mean for your daily work?
Our lab is set-up to test both conventional top loaders and HE front loaders. All machines run on water systems that make it possible to adjust water hardness and temperature to all common conditions. We purchase pre-soiled standard swatches in common stains aligned with standardized test methods. With our formulation abilities for liquids and pressed powders we can simulate unit dose laundry detergents and booster products.

Can you actually prove that a product works?
Of course. We follow CSPA standardized test protocols for top loaders as well as front loaders and we use standardized stains. Our evaluations include pre-treatment and post-treatment measurements on our spectrophotometer to evaluate the change in LAB color of the stains.

What are the benefits to the consumer?
Active families depend on detergents that work at all temperatures and easily remove stains in the wash. The TexCare® soil release polymers boost the detergent's stain removal power in cold wash. What's more: They even provide the strong benefit that new stains are easier to remove. They are easy to formulate and bring value to traditional detergents, unit dose, and cleaning booster products.

Clariant Consumer Care Innovation Center
New Providence, NJ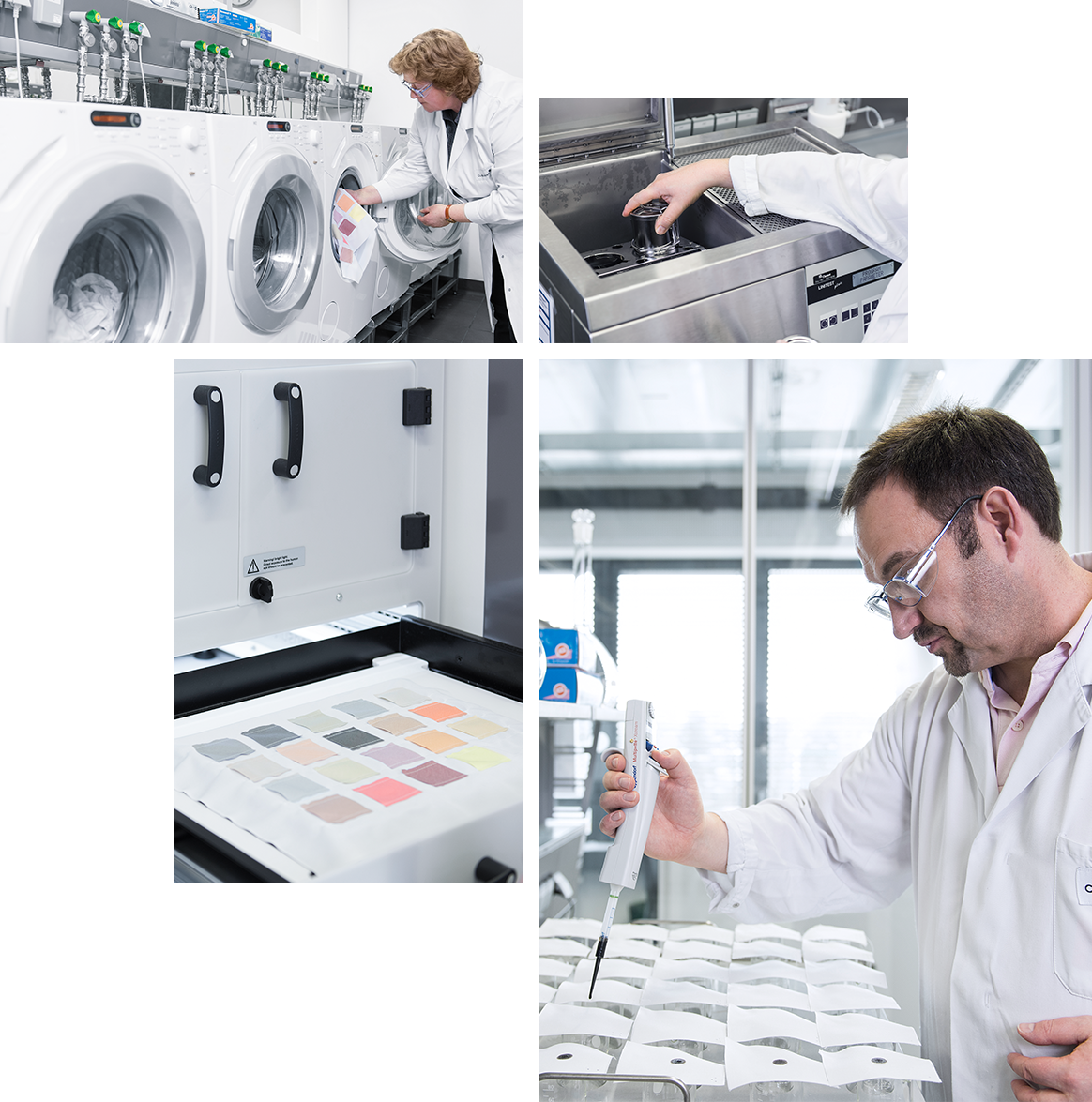 TexCare® vs. motor oil
Every stain is different in origin, color and shape. And they also differ in how difficult they are to remove. Motor oil, for example, is a real challenge. How does TexCare® deal with this stain? Or should we ask, how does motor oil deal with TexCare®?

DETERGENT
WITHOUT SRP
40°C
Colorimetric
The higher the color difference, the better the soil was released.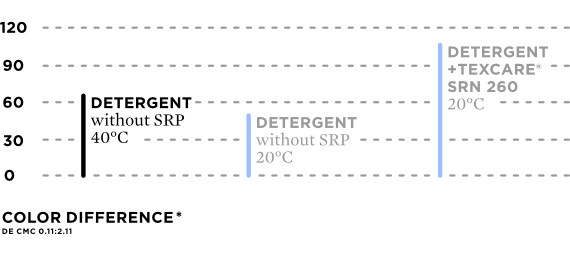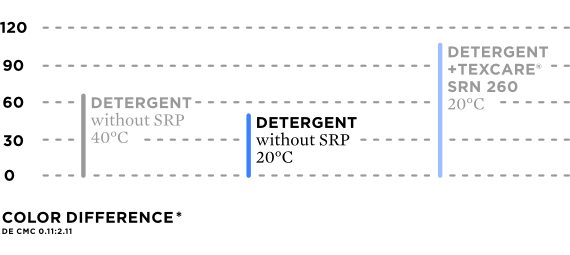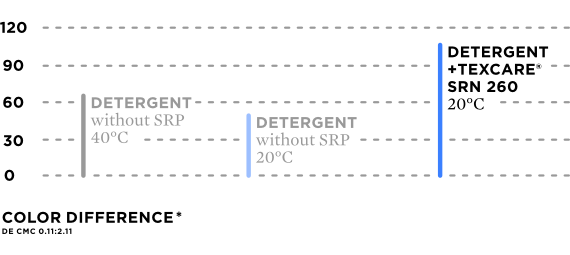 Visual
12 panelists scored the visual appearance of the washed textiles from worst to best.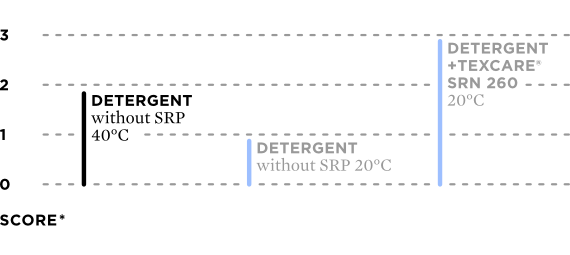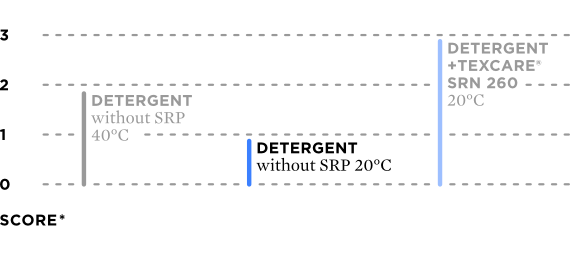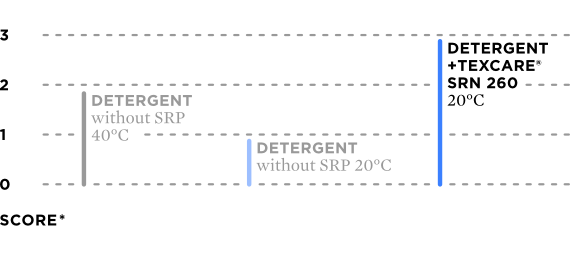 *Test conditions: Polycotton, 3 pre-washing cycles, dirty motor oil application through silkscreen, 24h line drying.
Don't be persuaded

BE CONVINCED

Nowadays, supermarkets stock a huge range of detergents. The trick is finding outstanding products amongst these masses. You can decide based on emotional commercials, striking packaging, or technological arguments. With TexCare® you can trust what convinces you:
Don't be persuaded

BE CONVINCED

Nowadays, supermarkets stock a huge range of detergents. The art is finding outstanding products amongst this mass. You can orient yourself through emotional commercials, striking packaging or technological arguments. With TexCare® you can take whatever convinces you:
How TexCare®

BENEFITS YOU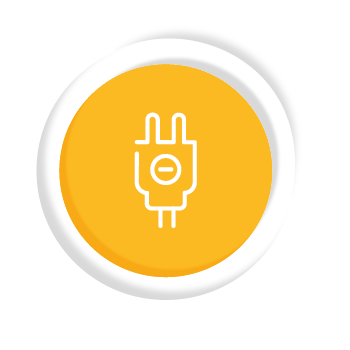 LESS ENERGY

Due to a more powerful soil-release effect, TexCare® enables you to wash your clothes at lower temperatures, resulting in saving both energy and the planet.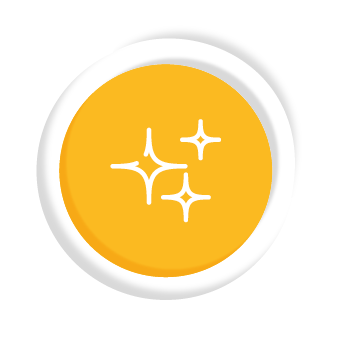 LESS WEAR & TEAR

TexCare® forms a protective layer that allows for lower temperatures and gentler washing. This helps your favorite clothes last longer.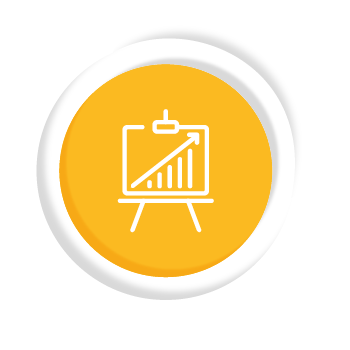 PERFORMANCE GUARANTEE

TexCare® allows for more sustainable living with no compromise in performance.
TexCare® SRN 170

The most flexible TexCare®
Do you know the kind of people who get along with everyone and adapt effortlessly to every new environment? Well, SRN 170 is our polymer version of that. It offers all the standard benefits of the series, but also has been designed in a way that makes it very easy to integrate into all kinds of liquid detergent formulas. Coming as a clear liquid that needs to be added at one percent at the most, SRN 170 blends into formulations like a chameleon.




Benefits

Protects clothes by preventing soil from penetrating deeply into the fabric.
Offers soil-release effect in the next wash.
Helps remove stains in the first wash.
Maintains whiteness of clothes even after multiple washes.
Easy to incorporate into most surfactant systems.
Specifications
Trade name
TexCare® SRN 170
Chemical name
Nonionic polyester
Appearance
clear liquid
Concentration
68-72%
Applications

Laundry liquid detergents
Recommended concentration: 0.25 – 1%
TexCare® 260 fulfills EcoTain® criteria

OUR APPROACH TO SUSTAINABILITY

EcoTain® is our label for sustainability excellence products and solutions showcasing best-in-class performance. They highlight our contributions to a sustainable future and add value to our customers and society as a whole.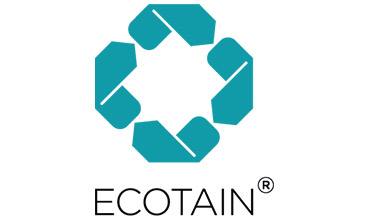 Sustainability at Clariant
Get in touch
Join the conversation