Corporate Lawyer By Day, Baby Product Entrepreneur By Night
HOW GAAYATHRI PERIASAMI LAUNCHED HER STARTUP (WHICH USES CLARIANT'S ECO-FRIENDLY PIGMENTS)
Mother-of-two Gaayathri Periasami is a corporate lawyer and compliance manager who grew up in Singapore and currently lives in Australia. Although adventurous and open-minded, one thing she never imagined doing was starting an eco-friendly baby company as a side hustle. We caught up with Gaayathri, or GG as her friends call her, to learn more about her entrepreneurial journey.
"I used to not care at all about what I slept on, but when you become a mom, you care about every little thing that your baby is touching or holding."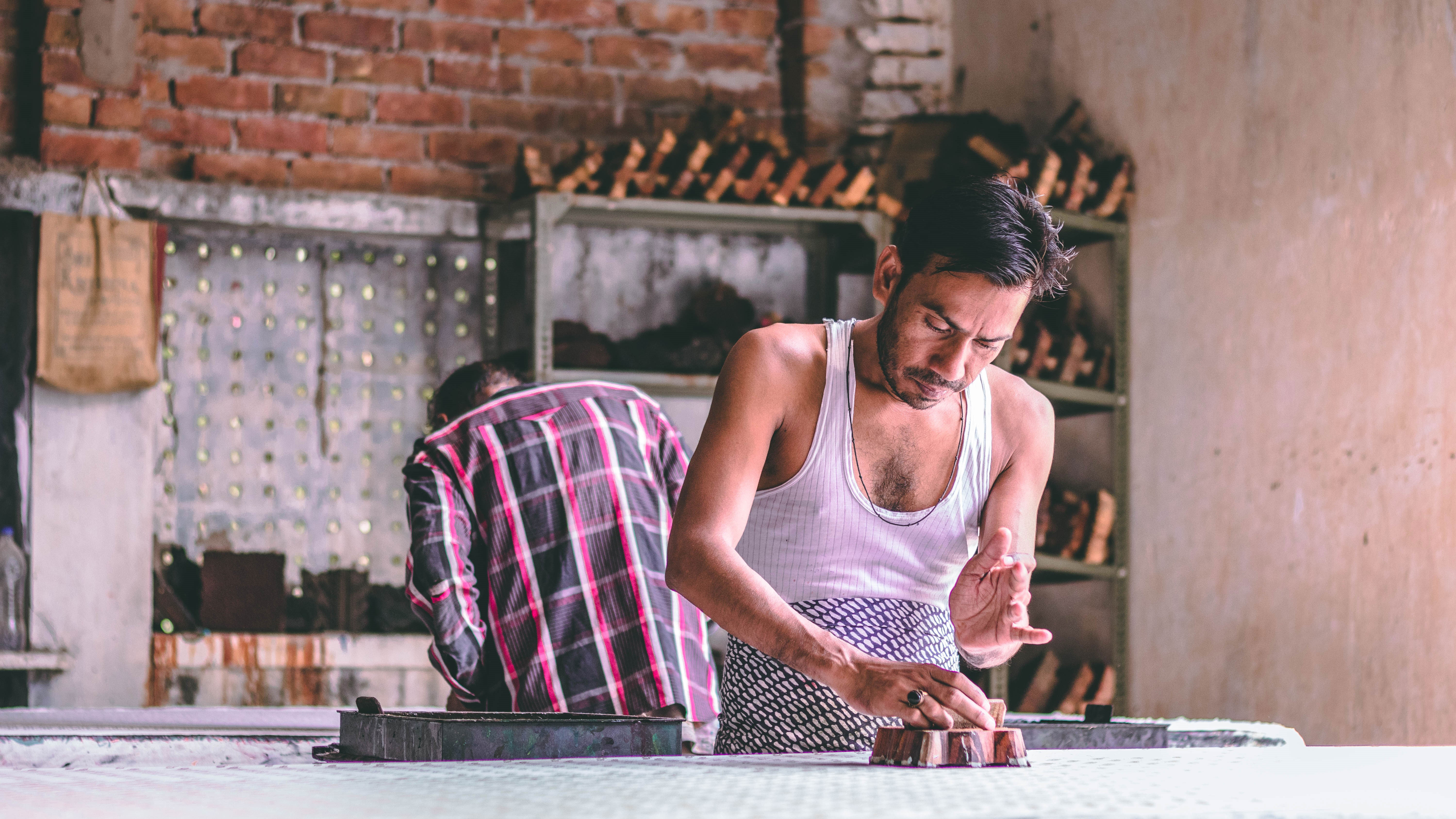 An image of the manufacturing facilities with whom Baby Peppers partners.

What made you decide to start Baby Peppers?

GP: It's funny because I always thought I would get into food or fashion, but motherhood changes you. During my maternity leave, when I was shopping for bedding for my first son, I was very disappointed by the low quality fabrics in general stores. I found some good ones online but they were really expensive, and not all companies disclosed the raw materials that are used.

I used to not care at all about what I slept on, but when you become a mom, you care about every little thing that your baby is touching or holding. So I wanted to provide safe, high quality bedding for newborns that have also been produced in a sustainable way. Being of Indian heritage, I thought about the hand looming, block printing, and other slow fashion aspects of the products we grew up with and started to look for manufacturers that could provide this.

What was most important to you when setting up Baby Peppers?

GP: First, I wanted Baby Peppers to contribute to social change. Our products are not manufactured in sweatshops or large factories but crafted in small working studios or the artisans' homes, providing the makers with fair wages and a positive impact to their families and broader community. Second, I wanted to ensure the use of sustainable materials. I made sure that the artisan workshop I worked with could disclose the kinds of dyes they use for the block prints and I was so surprised that they were so transparent with not only this information, but also other raw materials such as the cotton and threads.

When the workshop mentioned it uses Clariant pigments for their dyes, I didn't know much about the product so I googled the company and was so surprised by the amount of transparency behind Clariant's processes and ingredients as detailed on their website, and by the innovation and sustainable elements that goes into their pigments.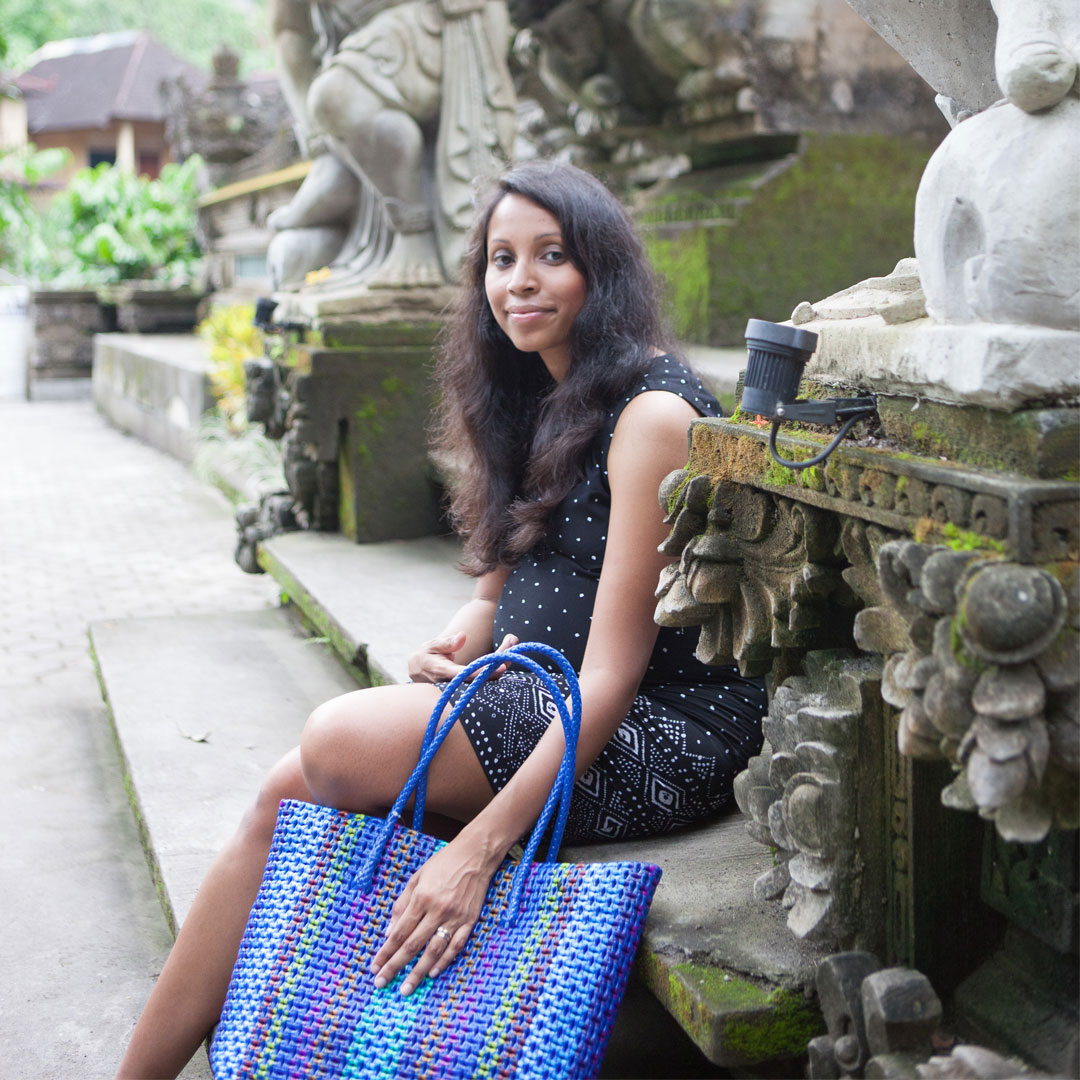 Why do you put such a great emphasis on the dyes used in your products?

GP: When I first started my business, I was appalled to find that the Australian Competition and Consumer Commission (ACCC) had just recalled 121,000 items of children's clothing and bedding textiles from various Australian companies. The bedding materials were found to contain a carcinogenic fabric dye and this was only picked up after a recommendation from the National Industrial Chemicals association to ACCC to test a sample of the items flagged.

I think it is absolutely crucial that businesses are transparent about what sort of dyes are used in their textiles especially if it is for newborns or infants as they have extremely delicate skin, 30% thinner than an adult human's. This is why we are incredibly lucky to work with Clariant who is an industry leader at the forefront of optimal environmental, health and safety performance and ecological sustainability.

Why "Baby Peppers"?

GP: If our brand was a person, you could easily tell that it would be a little toddler who is super cheeky, has a colourful and vibrant personality, really dynamic and eager to share a story with the world. Somehow Baby Peppers just popped into my mind. I mentioned this new name to my family and they totally loved it.

What was your biggest challenge?

GP: The biggest challenge is putting the products in front of the right audience. Trying to garner as much as reach and exposure as possible without spending top dollars. That and coordinating with various partners from across the globe without the ability to travel since I had just given birth.

Which ones are your best sellers and why do you think they are?

GP: Oh this is a hard one! I love all our products but our best sellers have to be our dohars and bamboo blankets. The dohars are the softest blankets I have ever used in my life. They are made from three layers of the softest cotton voile and they have a multitude of uses. Swaddles, tummy time, burp clothes, stroller blankets, and they get softer with each wash.

Three years after my first son was born, I am now using them for my second son so they are really long-lasting which is a critical component of slow fashion so I can see why they sell so well. The second best-seller would have to be our bamboo blankets. Our bamboo blankets have been the biggest project to date. From the numerous proofs of illustrations, to the wooden block carvings, to getting the dyes on the bamboo fabric perfectly.

To learn more about where you can find Baby Peppers products, check out their website.