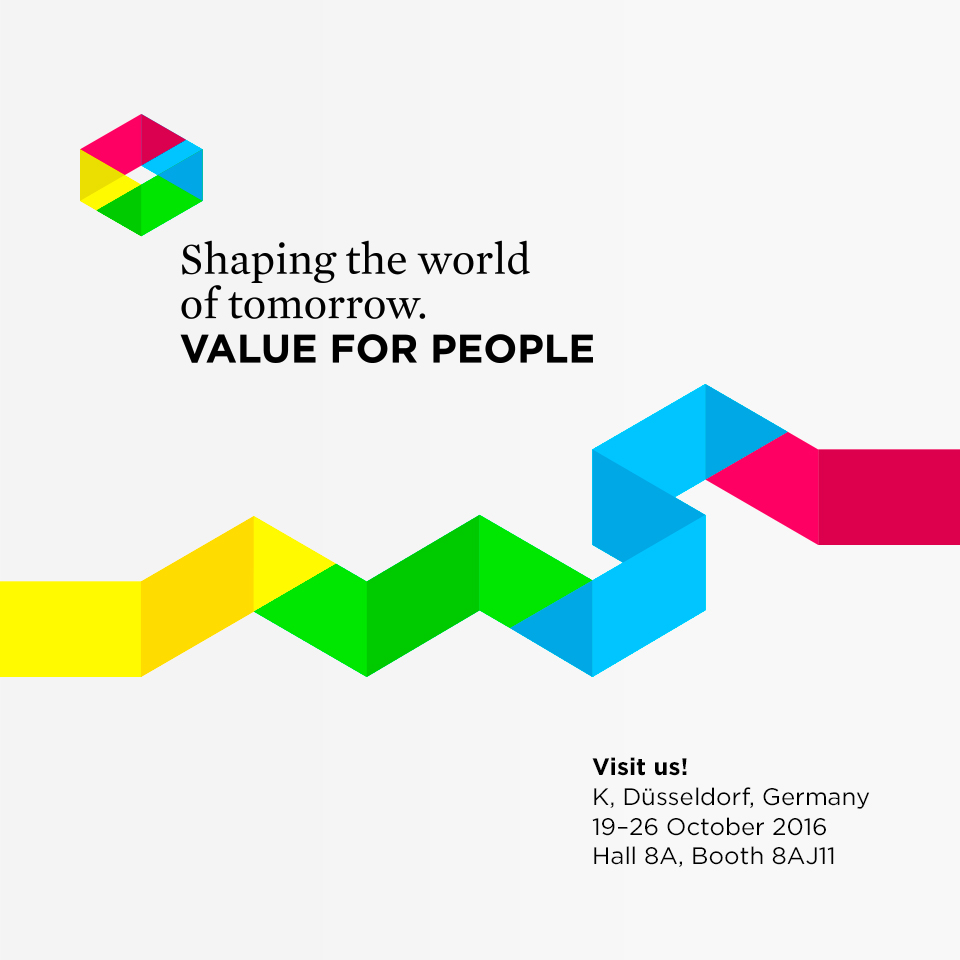 Shaping the world of tomorrow.
VALUE FOR PEOPLE

Clariant invites you to visit us at K 2016 and discover how our Additives, Pigments and Masterbatches business units are helping people enjoy better, healthier and more sustainable lives.

On the Clariant stand, you can see ideas and information on four distinct megatrends:

Lifestyle… What do people wish for?

Health & Nutrition… What do people need?

Urbanization… How do people live?

Mobility… How do people change?

For each of these trend themes, colorful panels and lively animations will illustrate how all of our products enhance safety, performance and appearance in real-world products made with Clariant materials.

Please join us at K 2016 and allow us to show you how Clariant is helping you shape the world of tomorrow and deliver maximum value for your customers.

Please note and SAVE THE DATE:


Clariant welcomes editors for its Media Conference directly at the booth! Hall8A, Booth 8AJ11!

Thursday, October 20th

Media breakfast starts as of 08.15 am at the booth
Media conference with Clariant`s senior management starts at 09.00 am

For registration please contact Stefanie Nehlsen.