Beauty – an overview

BEAUTY – INNOVATIVE SOLUTIONS FOR MORE NATURAL INGREDIENTS IN COSMETICS
The social significance of cosmetic products is often underestimated
A youthful and healthy appearance is perceived as a sign of capability and attractiveness
The number of negative environmental influences that can adversely affect skin and hair has increased
Thorough but gentle skin cleaning as well as »maintenance« of the natural skin barrier is becoming more and more important
Cosmetic products such as moisturizers can strengthen this barrier and have an important role not only in caring for already damaged skin, but also for skin that is still healthy
With the help of certain active ingredients it is even possible to specifically intervene in the chemical processes that contribute to skin aging and slow them down to a certain extent
Surfactants in cosmetics make a significant contribution to health by removing potentially pathogenic microbes
Preservatives ensure that the products used for care are themselves free of microbes and pathogens
Consumers are turning to natural and organic cosmetics products more and more often
Personal Care in the 21st century
Personal care products such as soap, shampoo, and toothpaste make a contribution – sometimes even an essential one – to personal hygiene. As the US Centers for Disease Control and Prevention report in their hygiene recommendations, the number of lethal diarrhea cases worldwide could, according to estimates, be reduced by up to 50 percent by regular hand washing. Non-cleaning products such as creams also contribute to health through their protective effect on the skin. Even decorative cosmetics such as mascara or foundation make a social contribution by improving the self-confidence and personal well-being of their users.





More allergies, more skin reactions
The number of negative environmental influences that can adversely affect skin and hair has increased. For example, air pollutants are putting greater and greater strain on skin. UV rays and stimulants such as cigarettes and alcohol, which are also considered harmful to the skin, come into play as well. The World Allergy Organization (WAO), in which about 100 associations that specialize in allergies and immune diseases worldwide are organized, reports a dramatic increase in allergic complaints, which include skin reactions such as atopic eczema and hives. Surveys by the National Center for Health Statistics (NCHS), the statistical office of the US Department of Health, also confirm the trend towards more skin problems. Whereas in the period from 1997 to 1999 only 7.4 percent of parents surveyed in the US reported that their child had suffered from a rash or other allergic skin reaction in the past 12 months, that number had already increased to 12.5 percent in the period from 2009 to 2011.
increase of food and skin allergies in children in the us
in percent, in children aged 0-17 years, from 1997 to 2011




Source: Clariant, based on: Kristen D. Jackson, LaJeana D. Howie, Lara J. Akinbami: Trends in Allergic Conditions Among Children
Growing market for »natural« cosmetics
The fear of harmful ingredients is seen as one of the main reasons why consumers are turning to natural and organic cosmetics products more and more often. The market segment with products marketed as natural grew by an average of eleven percent from 2009 to 2014 and achieved more rapid growth in all regions of the world than the cosmetics market as a whole. In response to consumer pressure, producers are already mixing an increasingly large portion of nature-based ingredients into their formulations. This trend is expected to continue to intensify due to the customers' increasing knowledge and demands.
»The trend in cosmetics is towards greater naturalness. This is why Clariant has been searching for new solutions in this area for quite some time already. Our innovative products in the beauty sector combine naturalness with a high degree of effectiveness and economic efficiency. This allows us to meet both consumers' needs and the requirements of the producers of final products.«
Hariolf Kottmann, Clariant CEO

Clariant's solutions for beauty
ACTIVE INGREDIENTS:
PLANTASENS® OLIVE ACTIVE HP


Natural ingredient obtained from olive oil to combat skin aging
SURFACTANTS:
GLUCOTAIN® PRODUCT FAMILY


Sustainable, gently cleansing care products made from sugar-based surfactants
PRESERVATIVES:
VELSAN® SC


Preservative booster produced from cereals and plant oil reduces the use of preservatives
CARE INGREDIENTS:
PLANTASENS® ABYSSINIAN OIL


Sustainably produced plant oil with ideal properties for hair and skin care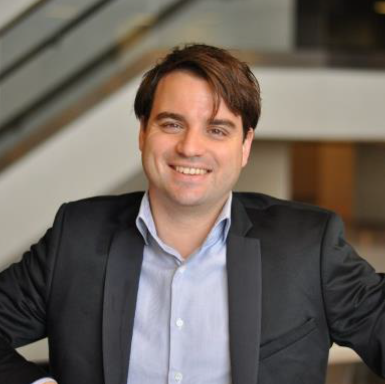 Thijs Bouwens
Global Media Relations
+41 61 469 63 63