GlucoTain® – have a wash on the mild side

GLUCOTAIN® – SUSTAINABLE, GENTLY CLEANSING CARE PRODUCTS MADE FROM SUGAR-BASED SURFACTANTS
The history of surfactants extends back to at least 2500 B.C.
Surfactants facilitate removal of dirt in water and are used for this purpose in cleaning agents such as laundry detergents, dish soaps, and shampoos
With the GlucoTain® products, Clariant has developed four sugar surfactants characterized by their distinct sustainability, mildness, and skin compatibility
They can be used to produce effective formulations that do not require the use of sulfates, ethoxylates, or other sometimes controversial ingredients
All surfactants from the GlucoTain® family are produced almost entirely from sustainable raw materials: They are made from glucose obtained from corn and coconut oil or palm oil derivates
The GlucoTain® surfactants are easily biodegradable and meet the requirements of the EU Ecolabel for especially environmentally friendlier and health-compatible products and even the more strict criteria of the Nordic Ecolabel. On account of their high sustainability, they also received Clariant's own dedicated EcoTain® label
The history of surfactants
In 2500 B.C. the Sumerian people of Mesopotamia created a soap-like substance by boiling olive oil with wood ash. This may have been the very oldest known soap – and thus the first surfactant. However, the first soaps were used more as cosmetics – such as pomades for hair – or as remedies and more rarely for washing; dirt was removed from the body by mechanical means such as scrapers and pumice stones. The cleaning effect and corresponding use of soap was first described by the Roman physician Galen (131 to 201 A.D.). With the analysis of the chemical processes of saponification in 1823, the scientific basis for the surfactant industry was provided. In 1916, the first synthetic surfactant was developed. Since then the development of more powerful surfactants has continued to advance. In times of increasing fossil fuel scarcity and growing environmental consciousness, it is especially environmentally compatible surfactants based on renewable materials that are of great interest.





How surfactants might help to save lives
According to estimates, regular hand washing with water and soap could reduce the number of deaths from diar­rhea worldwide by up to 50 percent. Researchers have calculated that comprehensive im­plementation of the practice, which above all prevents the transfer of dangerous fecal bacte­ria to food, would save the lives of about one million people per year.
Multi-talented helpers
Besides their cleansing effect, surfactants serve many other purposes in cosmetic products. As so-called wetting agents, they can ensure that a product moist­ens skin and hair well. They are also used as care ingredients or for mixing fragrances in water. Additionally they act as emulsifiers, i.e. as substances that can be used to combine oil and water, for example, into stable creams, lotions, and other emulsions. Thus they can be used to produce skin and hair care products that are easy to use and also have a cleansing and nourishing effect.
A special structure to reduce tension
All surfactants exhibit a characteristic structure which is the precondition for their effect in cosmetic products: They consist of at least one so-called hydrophilic and one so-called hydrophobic group. »Hydrophilic« translates to »water-loving« and means that such groups react quickly and easily with water. In contrast »hydrophobic« means »water-repellent« and denotes that these substances cause water to roll off without reacting with it.

When a surfactant is added to water and another substance that normally does not mix with the water – for example oil –, the hydrophilic group projects into the water while the hydrophobic group extends into the oil. In this way, the surfactant molecules »perforate« the surface tension of the water and lower the interfacial tension between the water and the oil. This power to reduce the tension of surfaces and interfaces is at the root of the term surfactant, which is short for »surface-active agent.« One everyday example is adding a drop of dish soap to the bait liquid in a fruit fly trap: It causes the flies to sink despite their low weight because the surface tension of the liquid has been reduced.
effect of surfactants on surface tension

Source: Clariant, based on: Karin Broll, Johannes Schott (Universität Bayreuth): Funktionsweise von Tensiden
The process of cleaning with surfactants
There are several steps which result in clean skin when surfactants are used for cleansing. The first step consists of »wetting«: Surfactants arrange themselves on the dirt particles and skin in an extremely thin layer that is only one molecule thick, in which the hydrophilic group projects into the water. The hydrophobic groups electrically repel each other slightly and thus reduce the adhesion of the dirt. The dirt particles removed from the skin now float in the water. A special property of surfactants prevents them from reattaching themselves: They form small spheres, so-called micelles, inside which the water-repellent groups lock themselves away along with the dirt so as not to come in contact with water. The hydrophilic heads on the outside repel each other in the solution, which prevents them from clumping together. Thus the water and dirt particles can be rinsed off together.
dirt removal by surfactants

Source: Clariant, based on: Chemistry in your cupboard!: Surfactants or detergents
Sustainable, mild and versatile – the GlucoTain® surfactants
The GlucoTain® sugar surfactants are a superior alternative to the surfactants so far used for hair and skin care. The plant-based ingre­dients from the glucamide family are characterized by their distinct sustainability, mildness, and skin compatibility. At the same time they clean so well and form foam so efficiently that they can cover the entire spectrum of products relevant in this sector. They can be used to produce effective formulations that do not require the use of sulfates, ethoxylates, or other sometimes controversial ingredients. Their broad applicability, which is based on special thickening properties and complemented by nourishing qualities, also represents a crucial advantage over the sugar-based surfactants most commonly used to date, the alkyl polygluco­sides. All four surfactants from the GlucoTain® family are easily biodegradable and do not bear Aquatox labeling. On top of that, they meet the requirements of the EU Ecolabel for especially environmentally friendlier and health-compatible products, as well as the even stricter criteria of the Nordic Ecolabel. On account of their high sustainability, they also received Clariant's own dedicated EcoTain® label.




GlucoTain® Clear – the boost of freshness
With its large foam bubbles that are easy to rinse away, GlucoTain® Clear leaves the strongest impression of cleanliness and freshness and is ideal for invigorating shower gels, shampoos, and »double duty« (2-in-1) products. It has the additional advantage of allowing other ingredients to be integrated especially well into formulations. Its thickening performance is sufficient to reduce the use of salt and emulsifiers and thus limit costs and maintain the mildness of the final product. GlucoTain® Clear has a Renewable Carbon Index (i.e. its ratio of carbons from renewable sources) of 94 percent.
REFRESHING CLEANSING




Large, light and airy foam bubbles clean gently but thoroughly
RSPO-CERTIFIED PALM OIL DERIVATIVES (MB)




For sustainable skin and hair care
EASY TO MIX




Good thickening and easy integration of additives
GlucoTain® Plus – feel the sensation of foam
GlucoTain® Plus mainly has two outstanding qualities: it quickly forms great amounts of delicate foam and makes it easier to dissolve fragrances and preservatives in cosmetic products without carrying traces of ethylene oxide, something that the most common solubilizers to date potentially do. It rapidly forms medium-size foam bubbles and has a thickening and – in certain combinations – stabilizing effect. In addition, it acts as a foam enhancer. GlucoTain® Plus has a Renewable Carbon Index (i.e. its ratio of carbons from renewable sources) of 95 percent.



EXCELLENT FOAM FORMATION




Suited as a mild primary surfactant or foam enhancer
RSPO-CERTIFIED PALM OIL DERIVATIVES (MB)




For sustainable skin and hair care
EXCELLENT SOLUBILIZING BEHAVIOR




Easier integration of fragrances and preservatives





GlucoTain® Flex – feel the freedom of flexibility
GlucoTain® Flex is the variant with the greatest versatility. It can be used to provide particular mildness in shampoos, shaving creams, and facial cleansers. Next to that it can be used for color protection applications, for example in shampoos. The surfactant forms especially creamy foam with medium-size bubbles, which leaves an impression of intense nourishment. The skin feels silky and smooth and is in fact better protected because its natural barrier layers are strengthened. The surfactant achieves the best results of the GlucoTain® family for thickening cosmetic formulations, which can lead to significant cost savings. Its Renewable Carbon Index is just over 95 percent.
IDEAL FOAM FOR SKIN AND HAIR




Creamy and delicate, medium-size foam bubbles provide a nourished feeling on skin and hair
RSPO-CERTIFIED PALM OIL DERIVATIVES (MB)




For sustainable skin and hair care
SAVES ON SALT, PROTECTS COLOR




Extremely good thickening and additional color protection
GlucoTain® Care – feel the pleasure of indulgence
GlucoTain® Care is the mildest surfactant of the product family, producing the creamiest and thickest foam, but still being easy to rinse off. It leaves behind a strong impression of the smooth feeling of well hydrated skin. That is not just an impression: GlucoTain® Care actually has an even stronger lipid-replenishing effect than GlucoTain® Flex and thus strengthens the natural protective barrier of skin and hair. Therefore it is appropriate for skin and hair types that are especially dry, challenging, and sensitive. This means it is suited for nourishing shower gels, cream soaps, baby shampoos, and repair shampoos.




INDULGENT FOAM




Creamy, delicate foam for nourishing cleansing
LESS SALT, MORE CARE




Very good thickening and nurturing effect
»With GlucoTain® we have introduced a true revolution in the personal care sector. For the first time, GlucoTain® allows an excellent cleaning effect to be combined with equally good nourishing properties – and this in four different variants that cover all customer needs. The products' high degree of efficiency makes them especially attractive to producers, and their production from renewable raw materials fits perfectly with our company's sustainability concept.«
Peter Klug, Strategic Innovation Project Manager, Global Application Development ICS, Clariant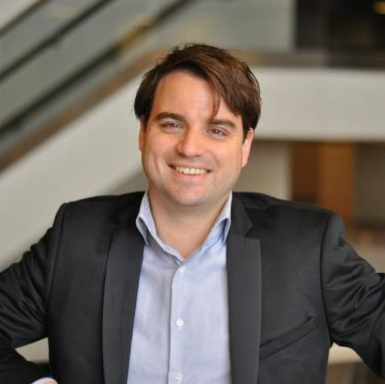 Thijs Bouwens
Global Media Relations
+41 61 469 63 63