Plantasens™ Abyssinian Oil – a radiant natural treasure

PLANTASENS™ ABYSSINIAN OIL – PROTECTING AND SOFTENING SKIN AND HAIR WITH A NATURAL AFRICAN TREASURE
Emollients are substances that reduce the roughness of the skin, giving it a softer and smoother appearance
The use of oils and fats as emollients has a long tradition and was practiced by the ancient Egyptians as early as 1500 B.C.
Plantasens™ Abyssinian Oil is a vegetable oil obtained entirely from Crambe abyssinica, a crop plant native to the African highlands (among other regions)
Due to its unique composition it provides radiant skin and shiny hair without the oily, heavy feeling that other vegetable oils can create
It also has a nourishing, moisturizing, and protective effect
The oil has an excellent sustainability profile, as it is pressed without the aid of heat or solvents, free from genetically modified organisms (GMOs), and approved as »natural« by the internationally recognized ECOCERT® and COSMOS® standards
Through its cultivation during the dry season it contributes to the regeneration of the soil and provides the producing farmers with additional income
Emollients and moisturizers
The term »emollients« is derived from the Latin verb »emollire«, which means »to make soft.« Emollients belong to the product group of moisturizers, though sometimes the term is also used only for certain ingredients of these. Moisturizers are substances that increase the moisture of the skin. Sufficient moisturization protects the skin from dehydration and makes it appear less wrinkled.
Use of natural oils as emollients
As early as 1500 B.C., the Egyptians used ointments and oils for personal care purposes. Rare and expensive varieties such as Moringa oil were reserved for the aristocracy, while the less affluent had to make do with more common vegetable oils and animal fats. As early as 700 B.C., the ancient Greeks were using lanolin as a skin care substance. Around 77 A.D., Pliny the Elder described athletes who rubbed themselves with olive oil in order to moisturize their skin.



Why are emollients needed?
The human skin serves as an important protective barrier. It protects the underlying tissue from dehydration and prevents the penetration of germs and harmful substances from the environment. If this barrier is weakened, more moisture can escape from the uppermost section of the skin and evaporate. This so-called transepidermal water loss (TEWL) is associated with atopic eczema and other chronic skin diseases.

Emollients act upon the uppermost layer of the skin, the epidermis. It is composed of dead horny skin cells, which are bound together by a kind of »mortar« of natural fats (»lipids«). Emollients usually consist of fats, oils, and waxes themselves, or contain these to a great extent. Such substances can replace lipids that have been removed from the skin and fill the spaces between the cells back up again. At the same time, emollients increase the cohesion of the cells and »smooth down« their protruding edges. This makes the skin feel softer and gives it a smoother appearance. In addition, emollients often form an occlusive film on the skin, which reduces water loss. In many cases, they also bind water in the horny layer, causing it to swell slightly and thus appear even smoother.
the skin barrier

Source: Clariant, based on: Deutsche Haut- und Allergiehilfe e.V.: Die Haut – ein ganz besonderes Organ; Gabriella Baki, Kenneth S. Alexander: Introduction to Cosmetic Formulation and Technology
The outermost layer of hair fibers is also made from dead hornified cells. This hair cuticle protects the inside of the hair fibers from moisture loss and harmful factors like heat and mechanical stress. When the scales of the cuticle smoothly overlap and are largely undamaged they reflect more light and thereby provide shine to the hair. Damaged scales stick out from the hair surface, no longer forming a continuous protective sheath. This can cause hair fibers to dry out, lose their elasticity, and break. Due to their rough surface they also become tangled more easily and lose their luster.

Emollients contained in shampoos and conditioners can help to smooth the uppermost cell layer. Such silicones and oils often also cover the hair fibers with an evenly spread film, which makes them softer and locks in the moisture on their inside. The hair becomes shinier and easier to manage.

Healthy cuticle with closely fitting scales: The inside of the hair is protected from harmful environmental influences and water can enter and escape only to a limited extent.

Damaged cuticle with raised scales: The protective function is compromised and water can easily enter and escape.

During washing of hair the cuticle scales lift up and are more easily damaged, for instance by combing.

Emollients contained in conditioners settle on the cuticle scales, smooth the hair and coat it with a protective film.
Source: Clariant, based on: Tonya McKay: The cuticle is the first line of defense for our hair; The Natural Haven: Junk Science: Opening the Hair's Cuticle for Better Deep Conditioning; The Natural Haven: Does conditioner really need to penetrate hair?
Plantasens™ Abyssinian Oil – the natural emollient
Plantasens™ Abyssinian Oil is a 100 percent all-natural vegetable oil obtained entirely from Crambe abyssinica, a crop plant often simply referred to as crambe in English and native to the African highlands (among other regions). It provides shine, softness, and easy manageability to hair without weighing it down or leaving a greasy after-feel. It shows the same excellent qualities in skin care as it makes the skin smoother and softer as well as giving it a non-oily luster that corresponds to the non-greasy after-feel it leaves.
COSMETICALLY BENEFICIAL FATTY ACIDS IN PLANTASENS™ ABYSSINIAN OIL

* Fatty acids consist of chains of carbon atoms (chemical symbol C) of various lengths. They are distinguished by how long these chains are as well as by the number of sites on the chains that are not occupied by hydrogen, i.e. unsaturated. Palmitic acid, for instance, has a chain length of 16 carbon atoms and no unsaturated site (C16:0). Oleic acid has a length of 18 C atoms and one unsaturated site (C18:1 = monounsaturated). Linoleic acid has the same length but two unsaturated sites (C18:2 = diunsaturated).

Source: Clariant
The beneficial fatty acids
Erucic, linoleic, and oleic acid are part of the unique mixture of fatty acids Plantasens™ Abyssinian Oil is made of. They can strengthen the natural barrier function of the skin and reduce transepidermal water loss (TEWL), while also contributing to Plantasens™ Abyssinian Oil's good spreadability and high resistance to oxidation. Erucic acid – of which Plantasens™ Abyssinian Oil has a very high share – can loosen up lipid membranes and make them more fluid and elastic. This in turn contributes to the smooth functioning of cell metabolism and facilitates the flowing off of natural surface fats of the skin.

When used in hair care products, fatty acids have positive effects as well. Erucic acid for instance is said to give hair a similarly beautiful shine as products based on silicone – with the advantage, however, of being an ingredient based on natural materials.
SHINE-ENHANCING EFFECT OF PLANTASENS™ ABYSSINIAN OIL
Comparison to other oils as regards criterion: Provides shine without weighing hair down
For each oil, three swatches of virgin Caucasian hair were treated with a conditioner containing 1,5 percent of the oil; the intensity of shine was measured using a Samba Hair System analytical device, sensory properties were evaluated by a trained panel.
What else helps protecting skin and hair in Plantasens™ Abyssinian Oil?
Other substances with cosmetically beneficial effects are phytosterols: components of plant cell membranes that are believed to be able to increase the skin barrier's stability, elasticity, and smoothness and accelerate the regeneration of damaged skin. Plantasens™ Abyssinian Oil also has a comparatively high content of tocopherols, a common form of vitamin E of which it contains 0.05 percent. Vitamin E is one of the most important antioxidants, which protect from free radicals that can damage important cellular components.
How about sustainability?
Clariant sources its oil from local farmers in South Africa who can harvest additional crops by cultivating the fast-growing crambe in periods when their fields would normally lie fallow. After the harvest, the roots remaining in the soil are used as fertilizer. Cultivation of the crambe plants requires far fewer fungicides and fertilizers than for instance the local sunflower fields are treated with, and artificial irrigation can be omitted.

The harvested seeds are cold-pressed locally without the use of solvents. This strengthens the local economy and reduces transportation costs. The oil is free of genetically modified organisms (GMOs) and carries the internationally accepted ECOCERT® and COSMOS® labels for natural products. It has also been marked with Clariant's EcoTain® label, which is only awarded to especially sustainable products with high innovative value.





RADIANCE




Makes hair and skin look radiant without appearing oily
EASY MANAGEABILITY




Improves manageability of hair and makes it less prone to damage
NOURISHMENT




Provides skin and hair with important nutrients
SENSORY




Smooths hair and skin without feeling heavy or greasy
UV COMPATIBLE




Can easily be combined with cosmetic sunscreen agents
SUSTAINABLE




Is completely derived from natural materials and produced in a highly sustainable manner
»Crambe abyssinica is a fascinating discovery for the cosmetics market. The oil of the plant helps to provide radiant skin and shiny hair – and this entirely without the oily, heavy feeling that other vegetable oils can create. But those are only the advantages that one immediately notices when using it. They are complemented by a unique combination of beneficial ingredients as well as exceptionally sustainable conditions of production. Plantasens™ Abyssinian Oil is the perfect candidate to meet the growing demand for natural ingredients in skin and hair care products.«
Josué C. Silén, Global Junior Marketing Manager, Personal Care, Clariant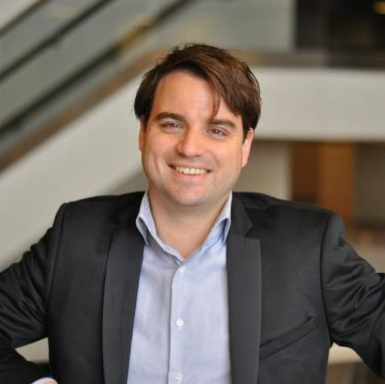 Thijs Bouwens
Global Media Relations
+41 61 469 63 63