Plantasens™ Olive Active HP – powerful anti-aging

PLANTASENS™ OLIVE ACTIVE HP – SLOWING DOWN THE CLOCK ON SKIN AGING WITH AN ACTIVE INGREDIENT DERIVED FROM OLIVE OIL
There have been cosmetics made from herbs and other plants as long as human civilization has existed
Plantasens™ Olive Active HP is an effective anti-aging active made from natural ingredients
It significantly slows two important reactions in the skin aging process which fuel each other in an infinite cycle: lipid peroxidation (induced by UV radiation or environmental influences) and glycation, which together lead to wrinkled, dry, thin, inelastic, and duller-looking skin
Plantasens™ Olive Active HP is obtained as a by-product of refining olive oil and is inherently biodegradable
It is approved by the internationally famous ECOCERT® (»natural cosmetic«) and COSMOS® (»Cosmos Natural«) labels and is skin-friendly
The history of cosmetics
There have been cosmetics made from herbs and other plants as long as human civilization has existed. The history of personal care – especially skin care – using natural substances can be traced back to antiquity. The term cosmetics is derived from the Greek kosm tikos which means »possessing a special ability to beautify.« A very famous example for personal care in high culture is Cleopatra, who is said to have bathed in donkey milk.


A special type of ingredient
So-called »active ingredients« are substances that exhibit a particular active effect in a skin care product, for example by slowing the formation of wrinkles. These contrast with other ingredients such as emulsifiers, which are needed for the production of a skin cream but have no effect on the structure of the skin itself.
Why is young-looking skin so important?
The desire for individual beauty and skin health is approaching a social obligation nowadays. Studies point to an abundance of sociocultural advantages of a groomed, younger appearance. In the US, for example, scientists from the University of Wisconsin established a connection between the attractiveness of CEOs and the stock prices of the companies they head. The connection between appearance and wellness also appears in a different form in the topic of skin health, under the motto that the skin is the »mirror of the soul.«




Natural ingredients for anti-aging products
As the very name indicates, anti-aging products are meant to counteract the aging process. Since the 90s studies have identified numerous botanical ingredients that not only are used to treat skin diseases such as psoriasis and acne but also are appropriate for use in anti-aging products. Awareness of sustainability and environmental protection is also driving the trend towards renewable raw materials in cosmetics. On the basis of quality labels consumers can determine whether a cosmetic product is »really« natural. The best-known labels include ECOCERT®, NATRUE®, and the BDIH standard.
The process of skin aging
The goal of anti-aging cosmetics is to impede the skin aging process. One important part of the aging process occurs in a cycle in which two reactions fuel each other. Lipid peroxidation and glycation form the main processes whose consequences literally leave traces in and on the skin.
The skin aging cycle

Lipid peroxidation
This aging cycle begins anew every second. UV rays and oxygen (O2), or particles from the environment such as metallic ions set it off. So-called »Reactive Oxygen Species« (ROS) are formed, such as free radicals and peroxides. They attack the entire cellular structure. These attacks damage the skin's hydrolipid film and the cell membrane lipids: So-called lipid peroxidation occurs.

Due to this lipid peroxidation the upper layer of skin (epidermis) loses its ability to retain water. This causes the skin to lose its softness, it becomes dryer, and its barrier function is altered. At the molecular level lipid peroxidation stimulates not only these processes but also glycation, the second important reaction in the cycle of skin aging.
Glycation
The name glycation applies generally to reactions of sugars with proteins without the participation of enzymes. So-called Amadori products arise first, followed in a further step by a new group of substances called »Advanced Glycation End Products« (AGEs). Some AGEs give the upper layer of skin a brownish, opaque appearance. In the layer below they link collagen and elastin fibers with stiff bridges.

The process of formation of AGEs is significantly accelerated by oxidative stress – such as that of lipid peroxidation. Since AGEs themselves generate oxidative stress in turn, the result is an endless self-reinforcing cycle of skin aging.
cross-linking of collagen fibers by advanced glycation end products (ages)
Clariant's natural anti-aging solution
Plantasens™ Olive Active HP is an effective anti-aging active made from natural ingredients. It significantly slows two important reactions in the skin aging process: lipid peroxidation and glycation. How? It scavenges free radicals that start peroxidation, and, indirectly, glycation as well. It also blocks aggressive »Reactive Oxygen Species« (ROS) that arise automatically in the skin during cellular metabolism, thus providing up to 126 percent protection against peroxidation. The 26 percent above 100 percent refers to the reaction products that were formed in the skin by other processes than UV irradiation. Thus a mixture containing Plantasens™ Olive Active HP may reduce harmful metabolic products in passing, as it were, which arise without exposure to UV radiation, e.g. from cellular respiration. At the same time Plantasens™ Olive Active HP slows the formation of so-called »Advanced Glycation End Products« (AGEs) up to 61 percent, which also contributes to the protection of the skin.
The raw material for Plantasens™ Olive Active HP comes from the side stream of olive oil refining. Plantasens™ Olive Active HP contains numerous compounds: squalenes, free fatty acids, esters, hydrocarbons, and also oils.

Its anti-aging effect starts with protection against free radicals. These belong to the »Reactive Oxygen Species« (ROS) that play an important role in lipid peroxidation. Plantasens™ Olive Active HP can inhibit free radicals: Even low concentrations exhibit a significant effect as radical scavenger.

Plantasens™ Olive Active HP also showed significant protective effects against lipid peroxidation processes by not only protecting against UV induced oxidation processes, but reducing reaction products formed in the skin by other processes than UV irradiation, e.g. from cellular respiration.
physical refining method for olive oil

Source: Clariant, based on: F.V.K. Young: Physical Refining
Protection against lipid peroxidation
It also inhibits glycation as the second process in the skin aging cycle very effectively and thus helps to protect the tissue structures. In the laboratory Plantasens™ Olive Active HP reduced the concentration of »Advanced Glycation End Products« (AGEs). The sticking together of the collagen fibers, a further factor of glycation, is also prevented by Plantasens™ Olive Active HP.
protection against glycation

Plantasens™ Olive Active HP did not cause any skin irritation in tests (20 volunteers, 48 hours, 20% concentration) and its ingredients are inherently biodegradable. It is ECOCERT® and COSMOS® approved.
HIGHLY EFFICIENT AGAINST FREE RADICALS




Protects the skin against harmful oxidation processes
PROTECTS AGAINST GLYCATION




Blocks the formation of glycation products and prevents the sticking together of collagen fibers
INHERENTLY BIODEGRADABLE




Ingredients obtained from olives
APPROVED NATURAL QUALITY




Carries the renowned ECOCERT® and COSMOS® labels
VERY WELL TOLERATED




No allergic reactions of the skin
»Plantasens™ Olive Active HP supports producers of skin care products with an innovative, nature-based active ingredient in the fight against the vicious circle of skin aging consisting of oxidation and glycation. Thanks to its powerful combination of high effectiveness and a natural base it corresponds perfectly to what consumers currently desire.«
Dr. Ralf Zerrer, Global Head of Strategic Marketing, Business Unit of Industrial & Consumer Specialties, Clariant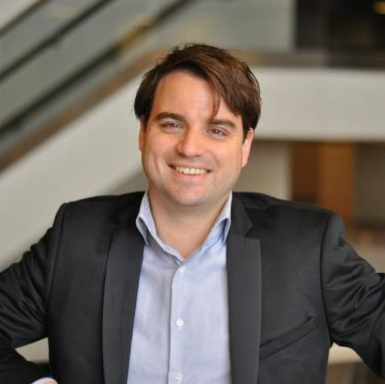 Thijs Bouwens
Global Media Relations
+41 61 469 63 63