Safety
Hazards
The product does not require a hazard warning label according CLP regulation (Regulation (EC) No. 1272/2008, as amended).
Specifications
General Properties

| | | | |
| --- | --- | --- | --- |
| Characteristics | Unit | Target value | Test method |
| Appearance | | slightly yellowish flakes | QM-AA-634 |
| Acid value | [mg KOH/g] | ~ 50 | ISO 2114 |
| Drop point | [°C] | ~ 77 | ISO 2176 |
| Saponification value | [mg KOH/g] | ~ 115 | ISO 3681 |
| Denisty (23°C) | [g/cm³] | ~ 0,99 | ISO 1183 |
| Viscosity | [mPa·s] | ~ 20 | DIN 53019 at 100°C |
Applications
Agricultural applications (e.g. seed coatings, fertilizer coatings, adjuvants)
Polish & Care applications (e.g. shoe, floor and car care)
Wax Emulsions & Dispersions
Coating & Inks
Textile, Leather, Paper

Packaging and Handling
Delivery form
Flakes
The product is also available in other physical form.

Packaging
Polyethylen bag 20 kg
Pallet 1000 kg (50 bags)

Storage
For best shelf life store this product in a dry area at normal ambient temperatures.
Minimum shelf life is 2 years from the date of shipping when properly stored.

EcoTain®
Products that offer outstanding sustainability advantages are awarded Clariant's EcoTain® label. EcoTain® products significantly exceed sustainability market standards, have best-in-class performance and contribute overall to sustainability efforts of the company and our customers. Find out more about: EcoTain®.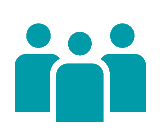 PEOPLE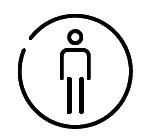 Contributes to improving the rice value chain
Helps reducing dust contamination of seed handling to ensure health of workers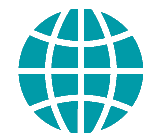 PLANET

Use of non food-competing side stream of rice production
100% renewable carbon content

Reduced energy consumption in production compared to similar fossil based products
Can contribute to the reduction of environmental impact by more efficient nutrient use (fertilizer coatings) avoiding over-fertilization and reducing dust pollution of seed coatings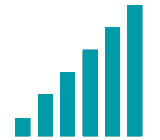 PERFORMANCE

Multifunctional product: works as lubricant in plastics, as surface protection agent in polish & care applications and as additive in agricultural coatings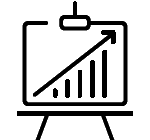 Highly effective lubrication and dispersion properties in engineering plastics
Easy to emulsify
Improved surface protection in polish & care applications
Improves flow of coated seed
Reduces dust of seed
Adds slow/controlled release properties to fertilizers
Documents
Contact Us
Please contact us for safety and regulatory details or the Material Safety Data Sheet (MSDS).
Product Video
//www.youtube.com/embed/m1NmbZ1c-9g