Functional Minerals
PRODUTOS À BASE DE BENTONITA PARA DIVERSAS INDÚSTRIAS, DESDE ALIMENTOS ATÉ FUNDIÇÃO
Mais
Devido à sua elevada área de superfície e às fortes propriedades de ligação, a bentonita é extremamente versátil e contribui positivamente para uma grande variedade de produtos e processos, em vários setores, desde a de alimentos até a de fundições.

Como um dos principais fornecedores de produtos especiais à base de bentonita, estamos plenamente integrados a toda a cadeia de valores: desde a exploração, à mineração, o processamento e o refinamento até soluções específicas para cada setor e cada cliente.

Nossa rede global de minas, fornecimento seguro, logística eficiente e incomparável serviço de aplicações está pronta para atender as necessidades do cliente em 24 locais de produção, em todo mundo, e que remontam a 100 anos de experiência.
Discover the entire production process
Notícias
dezembro 28, 2021
Clariant to purchase BASF's U.S. Attapulgite business assets
dezembro 28, 2021
Clariant today announces that it has signed definitive agreements to acquire BASF's U.S. Attapulgite business assets for USD 60 million in cash, including the signing of a long-term supply agreement for attapulgite-based products to BASF. The acquisition is subject to customary closing conditions and is expected to close in summer 2022.
mais
Eventos
Las Vegas, NV Estados Unidos
2022 National Biodiesel Conference and Expo
The National Biodiesel Board is the national trade association representing America's first Advanced Biofuel. The group works to create sustainable biodiesel and renewable diesel industry growth through education, communication, governmental affairs, technical and quality assurance programs. Serving as the coordinating body for research and development in the U.S., the member driven organization is comprised of state, national, and international feedstock and feedstock processor organizations, biodiesel and renewable diesel suppliers, fuel marketers and distributors, and technology providers.
mais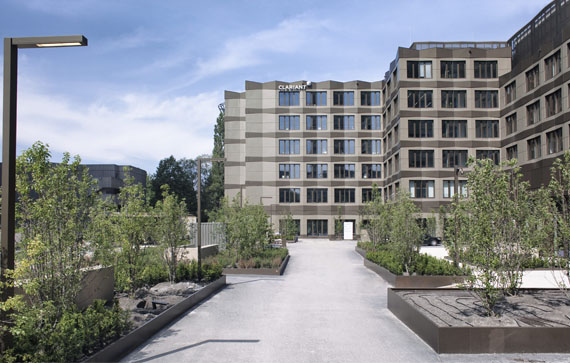 Sede da Functional Minerals
Clariant Produkte (Deutschland) GmbH/Clariant SE

Business Unit Functional Minerals

Arabellastraße 4a

81925 München

Germany
Any Questions?


Contact us!