TexCare SRN 260 Life
POLÍMERO DE ORIGEM RENOVÁVEL PARA ELIMINAÇÃO DE MANCHAS (RCI 80%)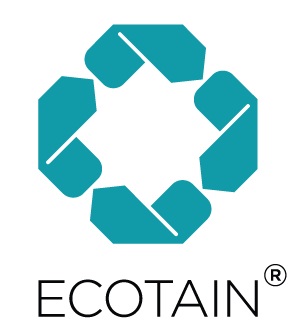 Data da edição :
maio 26, 2020
O TexCare SRN 260 Life é um polímero não iônico de origem renovável, utilizado em detergentes para a remoção de manchas. Por sua natureza não iônica, o polímero TexCare SRN 260 LIFE apresenta grande compatibilidade com sistemas de tensoativos mais comuns.
Benefícios
Protege as roupas ao impedir que a sujeira fique em contato com o tecido
Facilita a remoção de manchas na lavagem seguinte
Remove manchas na primeira lavagem
Preserva a cor das roupas, mesmo após várias lavagens
A sua ação permite reduzir a temperatura de lavagem, a concentração de detergente e a ação mecânica, o que aumenta ainda mais a proteção aos tecidos

Índice de carbono renovável (RCI) de 80%
Aplicações
Laundry pre-treatment
Laundry liquid detergents
Performance Claims
Detergency booster
Soil release effect
Stain removal
Maintains whiteness
Cold washing
Improved skin feel of synthetic fabrics
EcoTain®
Products that offer outstanding sustainability advantages are awarded Clariant's EcoTain® label. EcoTain® products significantly exceed sustainability market standards, have best-in-class performance and contribute overall to sustainability efforts of the company and our customers. Find out more about:
EcoTain®
.
Applications
TexCare® SRN 260 LIFE can be used in all kinds of liquid detergent formulations, e.g. heavy duty-, color and fine fabric detergents. In particular, TexCare® SRN 260 LIFE shows improved stability against hydrolysis at higher pH values than other TexCare® grades. TexCare® SRN 260 LIFE can also be formulated into fabric softeners together with cationic surfactants. In addition, TexCare® SRN 260 LIFE may be applied in liquid hard surface cleaners.
Selos ecológicos
EU Ecoflower compatibility
Chemical Nature:

Bio poly ethyleneglycol propyleneglycol oligo ester

Função do produto:

Laundry

Índice de carbono renovável (RCI):

80 %

Avaliação do Environmental Working Group (EWG):

0

Leaping Bunny: Individual scrutiny is needed to deliver precise conclusions for your product . Get in touch for more information.

For the Halal statement please get in touch with your sales contact.