Kerosene and Jet Fuel Purification
with high performance
Tonsil® Jet Supreme adsorbents
Clay treatment plays a pivotal role
in removing undesired impurities from jet fuel

Air travel is projected to continue growing in popularity today and in the years to come. The refineries that produce jet fuel and kerosene at the most favorable costs with the highest quality will be in the pole position to supply this attractive global market.

But jet fuels must meet very stringent, international specifications because they are used by airlines from all over the world. Commercial grade jet fuel is a specially treated grade of kerosene, which can be a straight run or a cracked product from the fluid catalytic cracker (FCC) and is introduced into a wet treating process according to the Merox or Merichem process.

Clariant's clay treatment products Tonsil® Jet Supreme P, Tonsil® Jet Supreme 30/60 and Tonsil® Jet Supreme 16/30 play a pivotal role in the last process step – the fine purification. Here our products remove traces of water, surfactants, solid particulates and stabilize the color. Traditional products are used for standard services, however suffer from relatively low adsorption capacity and short life time. Our Tonsil® Jet Supreme series is based on high surface area and pore volume and provides not only high performance adsorptive capacities, very stable operations and significantly longer cycles but guarantees also outstanding decolorization capabilities.



PROCESS FLOW DIAGRAM OF JET FUEL TREATING UNIT IN THE MEROX/MERICHEM PROCESS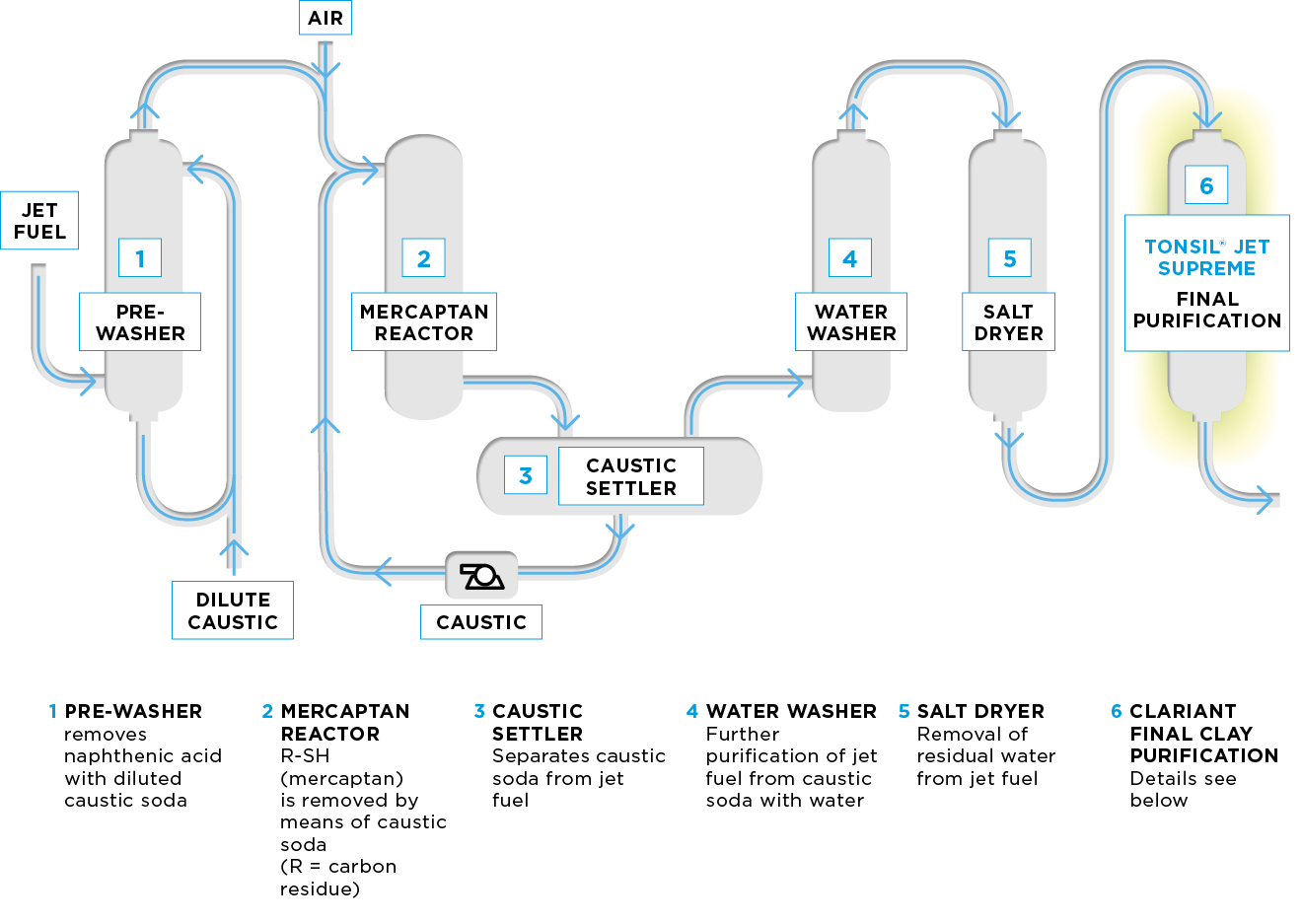 Challenge

CLAY FILTRATION IN MEROX/MERICHEM PROCESSES HAS TO FULFILL MANIFOLD DUTIES

Water and impurities in an aircraft fuel system have well recognized dangers. As the last essential step in the jet fuel treating process clay filtration serves as a final clean-up to assure clean and dry fuel.

Separation of residual water
Adsorption of salts
Removal of solid particulates
Adsorption of surfactants
Stabilization of color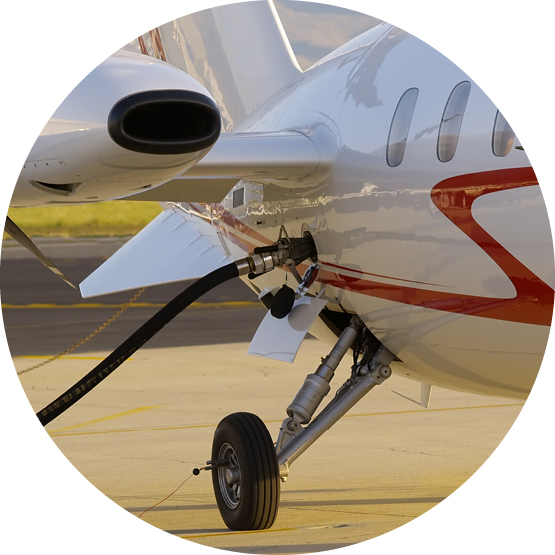 TONSIL® JET SUPREME – THE GLOBAL BRAND
FOR RELIABLE AND EFFICIENT JET FUEL AND KEROSENE PURIFICATION
Tonsil® Jet Supreme P
Leading edge performance with outstanding adsorption qualities and unique color removal properties Particle size 0.25–2.00 mm

Tonsil® Jet Supreme 30/60
High-performance adsorption Particle size Mesh 30/60 (Merox process)

Tonsil® Jet Supreme 16/30
High-performance adsorption Particle size Mesh 16/30 (Merichem process)

Our neutral Tonsil® Jet Supreme 30/60 and 16/30 Adsorbents are low moisture granulated attapulgite minerals with a considerably longer cycle life and designed to remove surfactants, metals, traces of water as well as insoluble impurities.

Tonsil® Jet Supreme P is designed to remove the same compounds, however, even more efficient, with a significantly longer cycle life and the additional capability to remove color.
All our TONSIL® JET SUPREME products fulfill the core specifications for jet fuel:

JFTOT (Jet fuel thermal oxidation tester): Has been designated as the specification test method for measuring the aviation turbine thermal stabilities of commercial fuels.
WSIM/MSEP (Water separation index modified): The water reaction test is most commonly, specified for commercial Jet A as a means to control materials readily extractable by water or having a tendency to absorb water such as surfactants. The test consists of two parts – a separation rating, and an interface rating.
Benefits
Tonsil® Jet Supreme clay Adsorbents
guarantee high performance




Tonsil® Jet Supreme adsorbents guarantee not only a better performance than traditional products, but also a significantly longer cycle lifetime which means less changes and more efficiency in production process. Furthermore the color stability is a unique feature. We can ensure better fuel qualities, higher flow rates and fulfill the required specifications JFTOT and MSEP.



longer lifetime
less changes
decolorization
fulfill
specifications
better
fuel quality
high adsorption
capability
Worldwide availability and service
ALWAYS CLOSE TO YOU, OFFERING CUSTOMIZED SERVICE and excellent qualities