HFC - Hydraulic fluid components
HFC hydraulic fluids are aqueous polymer solutions with a water content of at least 35%. Their performance is highly influenced by the quality of the thickeners and the additive package. With our premium thickener Polyglykol D 41/40000 M 60 and our multifunctional additive Hostacor® HFC 100, we offer solutions that enable optimal fluid performance, while complying with the increasingly stringent safety and toxicity regulations.
The ideal solution for todays processes
Hydraulic machinery runs at increasingly higher speeds and pressures, combined with smaller oil reservoirs. To reduce downtime, fast release of entrained air, low foaming, excellent lubrication and long fluid lifetime must be ensured. At the same time, HFC hydraulic fluids must comply with increasingly stringent safety and toxicity regulations. Our premium HFC components ensure quality and stable properties to enable the formulation's long-term performance and success.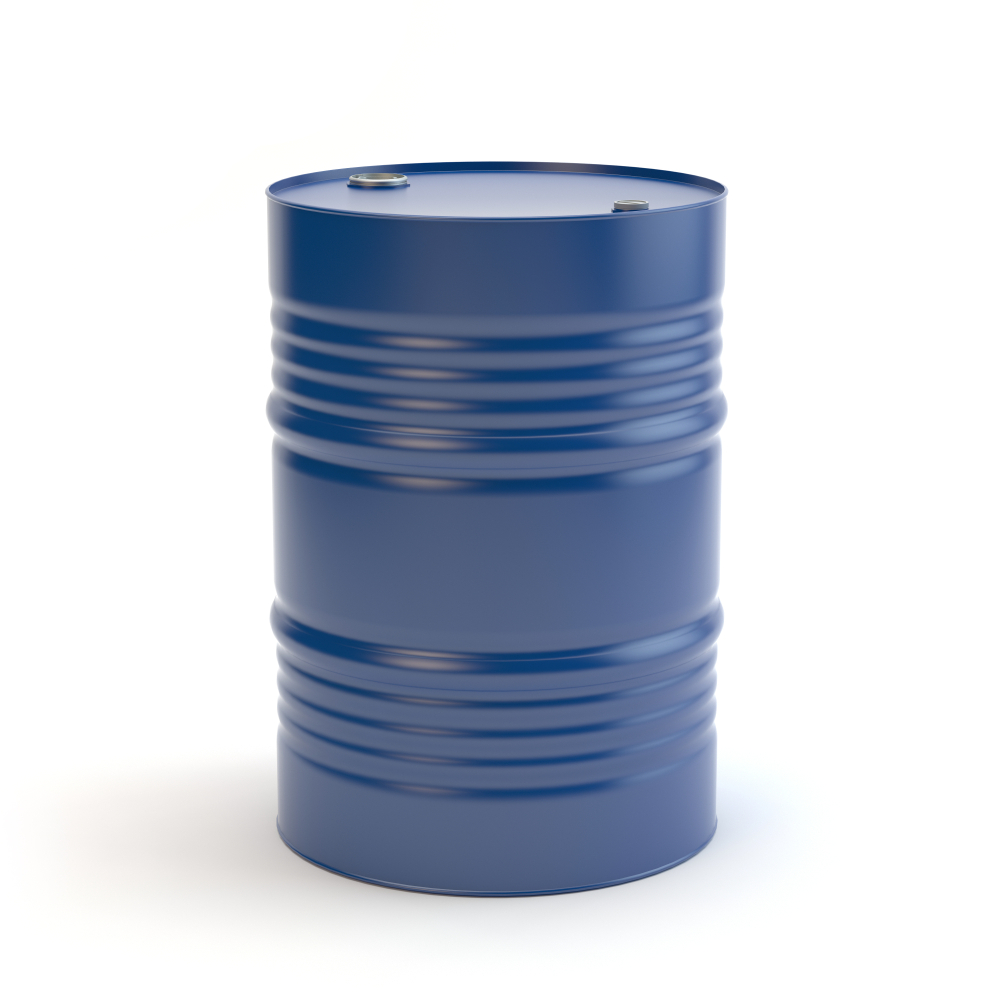 Choosing the right thickener makes the difference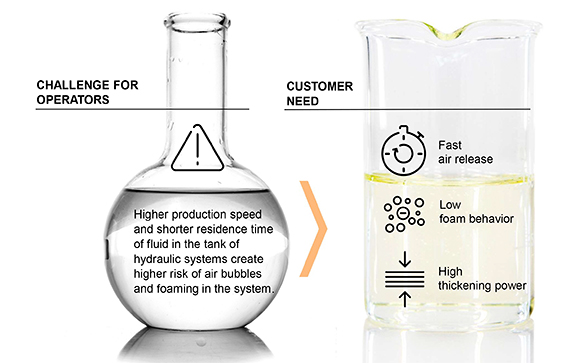 The thickener is the »heart« of the HFC hydraulic fluid. Its choice influences

air release,

foam

behavior

and

thickening power – and with these,

f

ormulation cost.

No »air release improvers« are available in the market!
Enhanced air release in your hydraulic system contributes to operational efficiency
Entrained air in hydraulic systems results in pressure losses, loss of lubrication and overheating or noise creation.

The air release properties of the thickener are important for the flawless functioning of hydraulic systems.
Did you know? The viscosity of hydraulic fluids has a particularly strong influence on the air release properties of hydraulic systems
Performance evaluation according to DIN ISO 9120
Polyglykol D 41/40000 M 60 shows a very fast air release time of 12 min! Measurement of 6 different batches consistently resulted in the same values!

The air release time was measured according to DIN ISO 9120.

Click on the video to see the test evaluation >
HFC Hydraulic Fluids Composition
Click on a product below to learn more and order a sample:
| H20(>35%) | Components | Our solution |
| --- | --- | --- |
| Anti-freeze | Monoethylene glycol / diethylene glycol | |
| Thickener | High-viscosity polyglycols | > Polyglykol D 41/40000 M 60 |
| Buffering systems, corrosion inhibitors, anti-foam | Amines, fatty acids, silicone-free antifoaming agents | > Hostacor® HFC 100 |
Any questions? Contact us!