Low-foaming emulsifiers for metal working fluids
Both water hardness and water softness can be a challenge for emulsifying agents in cutting fluids.

Metalworking or cooling fluids used in hard water environments are faced with increased lime soap formation, whereas soft water makes foam control more difficult.

The Emulsogen® MTP range within our lubricant additives portfolio provides you with a solution for both challenges, all while ensuring high emulsification and lime soap dispersing power, as well as allowing for low foam formation.

The low-foaming non-ionic emulsifiers are label-free and have all a global registration status.
See Emulsogen® MTP 030 in action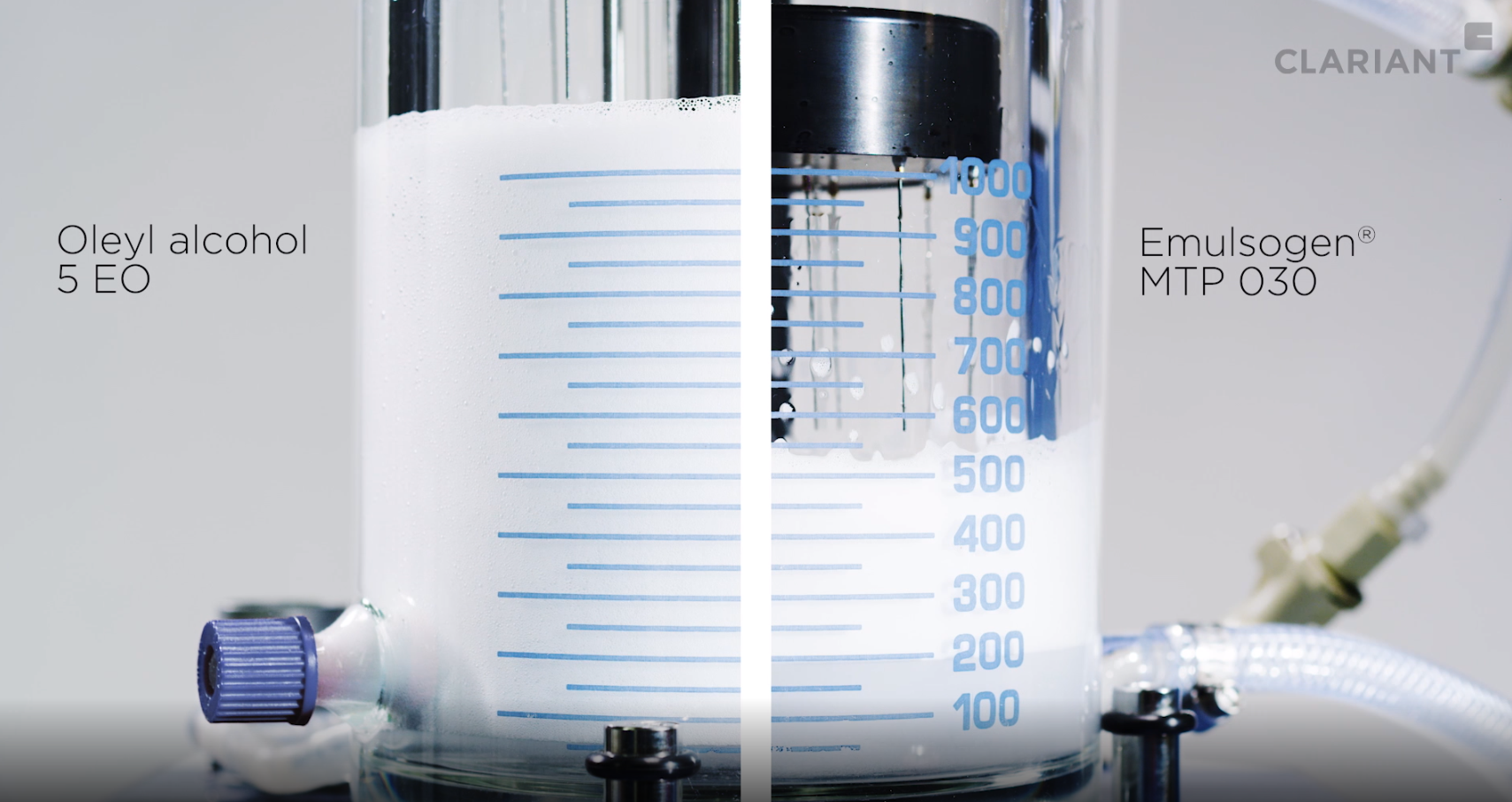 Any questions?
Our experts are standing by to offer you more details. Would you like to get in touch with one of them?
Label-free, low foaming emulsifier with low pour-point

Emulsogen® MTP 030 is a sustainable alternative to cetyl-oleyl 5 EO emulsifier. Particularly suitable for colder regions, it is used as non-ionic emulsifier offering excellent emulsification and very low foaming. Its Multifunctional profile helps decrease your formulation complexity.
View technical data, download MSDS files or order a sample
Any questions?
Get in contact