Enhanced Oil Recovery
Liberate Your Reserves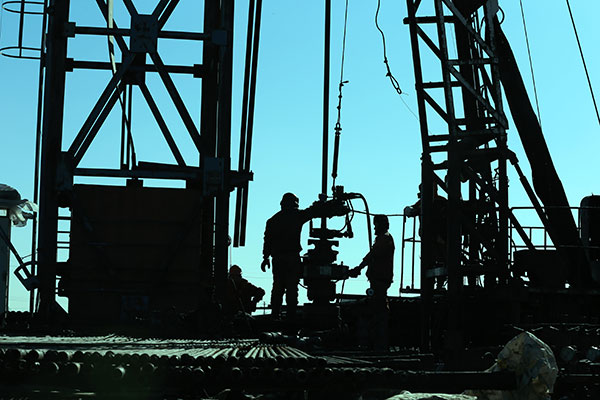 Delivering sustainability and integration throughout the crude oil lifecycle

Proper management of the lifecycle of crude oil and water is key to the sustainability and conceptualization of an enhanced oil recovery (EOR) program. Clariant Oil Services innovative, holistic approach to the full value chain of chemical EOR delivers sustainability throughout the crude oil lifecycle with integrated products and services in chemical flood design, implementation, risk management, application services, and continuity of supply. Our products and services, including RELTREAT® and LIBERATE® Integrated Systems, are designed to meet the challenges of EOR from the reservoir through production with the end goal to maximize oil recovery rates.
Near Well Bore Damage
To ensure the maximum benefit of the EOR program, Clariant Oil Services continues to identify and innovate solutions to counter the negative impact of near well bore damage of production and injection wells. Crude oil flow can become restricted from the likes of paraffins, asphaltenes, scale, and emulsions as it is transported to the surface ultimately impacting oil recovery rates. Through the design and treatment of the near well bore with LIBERATE&reg Integrated Systems, Clariant ensures that the benefit of the EOR process is realized in additional injectivity and production at the targeted wells.
Chemical Enhanced Oil Recovery
In recent years, Clariant Oil Services developed significant capabilities to service the industry needs in the area of chemical enhanced oil recovery. A multinational expert team of petroleum engineers and chemists supports the entire cEOR project lifecycle jointly with our business partners. A portfolio of custom designed polymers and surfactants has been developed to identify chemical solutions for a wide range of petrophysical conditions, crude oil compositions and geologies. Especially in the area of high temperature high salinity environments, Clariant Oil Service has developed best in class technologies in order to ensure maximum recovery rates in these highly challenging but profitable conditions.
Oil and Water Fluid Separation
Dry oil and clean water is an integral reliability factor for our customers operations to allow for a continuous and seamless EOR process. Clariant offers services during the FEED (Front End Engineering and Design) stage and in cases where EOR process is already in place to ensure that fluids are separated at the surface and segregated to meet customer's specifications. Clariant is recognized in the industry for its extensive technology and application know-how to design, implement, and supply products and services for fluid separation in all stages of the EOR process.
Contact
Our experienced specialists can develop an effective, customized EOR program for your project.