HSE Best Practice Recognition 2019

TOTAL Brazil

Clariant Oil Services' Guardians Program has been awarded the "HSE (Health, Safety & Environment) Best Practice" recognition during the HSE Contractors Forum promoted by Total E&P do Brasil in Rio de Janeiro in 2019. The initiative was described as an innovative project, standing out for its simplicity and originality.

This program has been running for more than three years at Clariant's Oil Services Niterói site in Rio de Janeiro, Brazil, under the motto "Zero Accidents, Our Life Comes First". Every two months a new member of staff is chosen and briefed as 'Guardian', adding additional safety tasks to their daily routine. At the end of the two month period, the 'Guardian' reports back to the team with deviations and suggestions for improvement and receives recognition and a certificate. The process is continuous, allowing an entire team to participate over time, improving safety and giving HSE ownership to everyone.

"Safety first is our focus in operations. This award is a recognition of our commitment and dedication as a team to promote a culture of safety in all our activities," said Nicolas Pucciarelli, Head of Clariant Oil Services in Brazil. "Clariant Oil Services works on continually improving safety with our employees and with our customer operations making us very proud of this initiative's success."

"We would like to thank all of the projects presented in our first HSE Contractors Forum in Brazil and congratulate Clariant's "Guardians Program" for taking home the trophy of HSE Best Practice", said Antoine Meunier, Total E&P do Brasil HSE Director.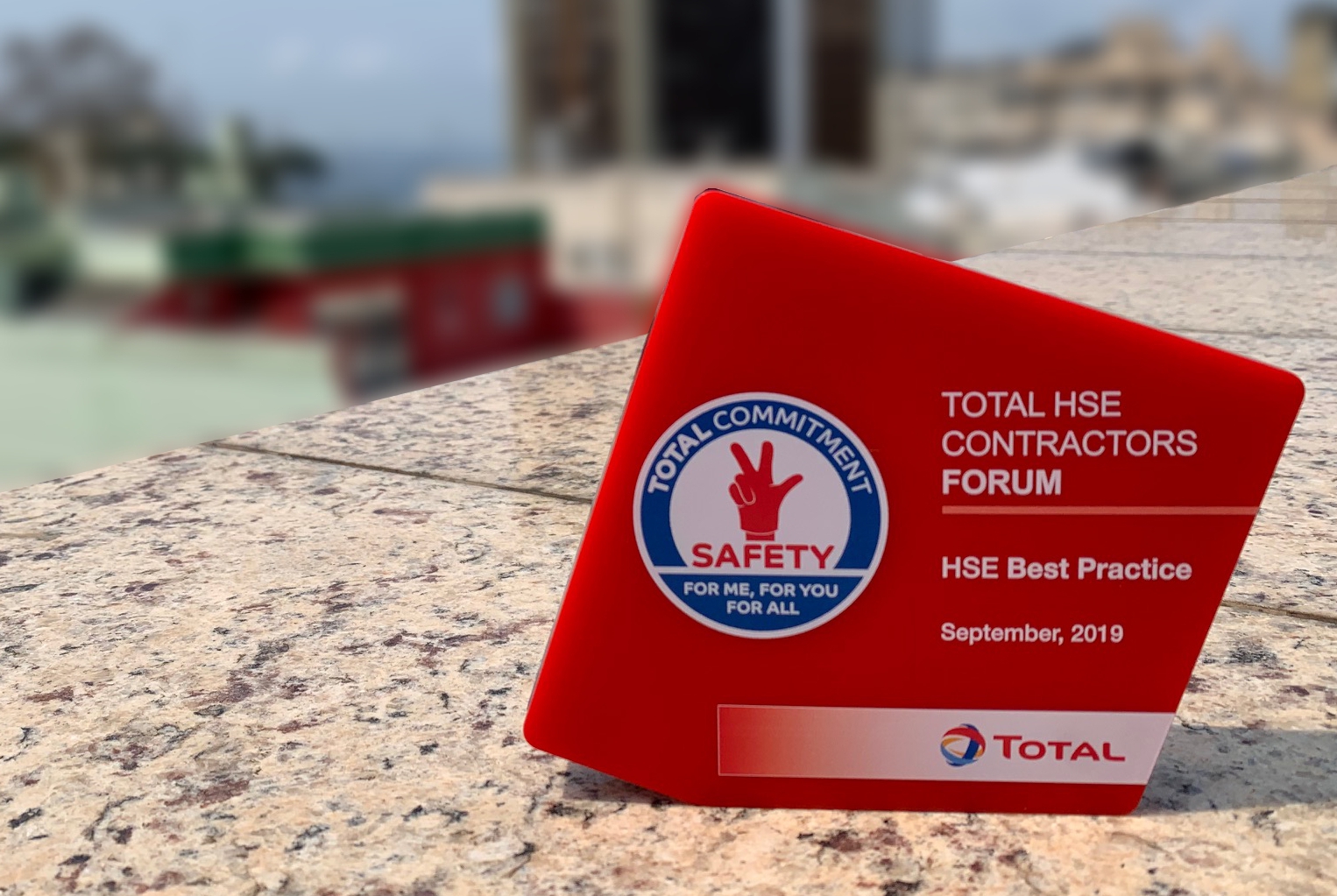 The trophy of Total E&P do Brasil "HSE Best Practice" 2019.