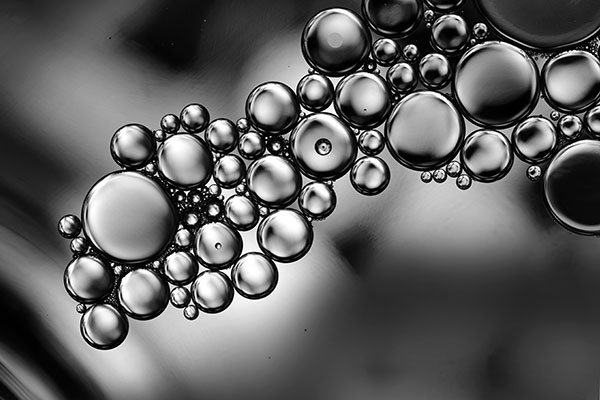 Treat Your Heavy Oil Demands Successfully

The pursuit of heavy oil production is becoming more prevalent as the world's energy demand increases and previously "unattractive" crude oils become economically viable to produce and process. Operators are faced with specific challenges for production, transportation and refining of heavy crudes. Heavy crude oils have a specific gravity, regularly approaching that of water and are often not free-flowing or at least do not flow easily. In addition, they generally carry high contents of asphaltenes, heavy metals, sulfur and nitrogen.

Clariant's specialty production chemical technologies and services are designed to provide the optimum treatment solution for your heavy oil production and processing needs. Our expert chemists and engineers understand the challenges operators face today and continuously develop world-class emulsion-breaking chemical technologies and comprehensive products for paraffin and asphaltene control. Furthermore, our experienced experts are problem-solvers and solution-seekers. They are dedicated to providing unique chemical solutions that are both effective and compliant with environmental regulations.
Flow Assurance
Heavy crude oil can contain a high paraffin and asphaltene content that reduces flow and lowers production rates. Molecules can also cause oil to become viscous and difficult to transport. Clariant's asphaltene inhibitors and oil dispersants are designed to prevent agglomeration and reduce solid formations for higher flow volumes. Our technical experts create products to emulsify heavy crudes to reduce the viscosity of heavy oils, boosting effective production. We also engineer products to remove solid deposits, sand and clays from production tubing to increase flow levels.
Separation
As a leader in demulsifier technology, Clariant continues to meet the challenges of emulsions head on. For more than 50 years, our PHASETREAT® products have successfully separated emulsified oil and water across the globe, and we develop specialty, tailored solutions for all applications, onshore and off. Clariant has an ongoing commitment to research and development, using local resources to promptly address customer needs. Our regional teams of innovative demulsification experts focus on providing quality service and effective chemical solutions that quickly separate oil and water, improve water quality and ultimately increase profitability. The benefits of adding Clariant Oil Services' PHASETREAT technologies to your treatment program include process de-bottlenecking, higher quality export oil, fewer upsets and low salt in crude, as well as high-quality effluent water for disposal or re-injection, and a reduction or elimination of high viscosity emulsions. Our experts can also aid in the compliance of your projects with environmental regulations.
Contact
Contact us to learn more about how our technical experts can help you produce higher quality export oil, experience fewer operational upsets, obtain a reduction or elimination of high viscosity emulsions and more. Our goal is to improve your oil production operational efficiencies and chemical treatment plan for your heavy oil extraction.