Refinery Process Additives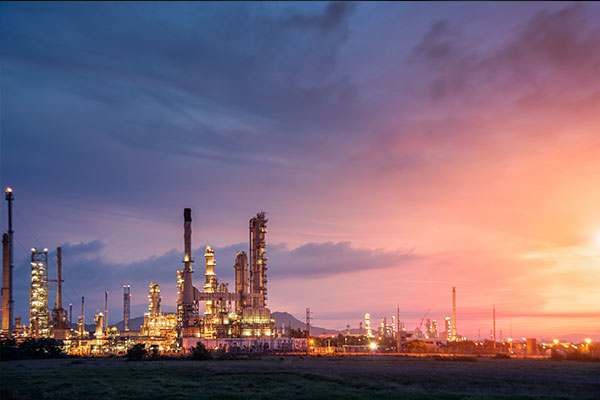 Optimize your refinery processes with Clariant's wide range of refinery process additives.
At Clariant, we are problem solvers and proactive solution-seekers with a long history working in refinery processing. Our extensive product knowledge and experience with mechanisms in application have allowed us to develop a range of products specifically designed for the unique challenges found in refineries. Our well-known demulsifier and corrosion inhibitors help you optimize your refinery processes to produce better quality fuels. Furthermore, our H2S scavengers provides you with the most flexibility in the field for fuel temperatures at the point of additivation of your heavy fuel oil. Our technical experts work with you to determine the more efficient solutions possible for your refining processing project.
Demulsifier
Clariant has a comprehensive selection of demulsifier products such as DISSOLVAN® and PHASETREAT®. We also have the expert field engineers to perform the necessary tests with equipment like the Electrical Desalter Simulator (EDS) to help you select the best demulsifier for your unique needs.
Corrosion Inhibitor
Mitigate corrosion in your condensers and condensate lines with a Clariant corrosion management system. Our extensive experience and expertise allows us to select and custom design a system that combines neutralizers and film forming amines to bring overhead corrosion down to 5 mils (0.125 mm) per year. Our DISSOLVAN® demulsifier can be used to remove over 98% of the salts from crude oil at the desalter unit for a complete corrosion solution. Clariant also provides modern, sophisticated corrosion test equipment to determine and monitor corrosion levels in your overheads
Hydrogen Sulfide Scavenger
Heavy hydrocarbon liquids derived from "bottom-of-the-barrel" (BoB) products like marine fuel or bitumen (asphalt) are a big part of the growing safety and environmental concerns about H2S in the petroleum industry. Clariant has advanced SCAVTREAT® products for heavy fuel oil and bitumen (asphalt) to support you to meet the stringent industry standards.
Contact
Our expert service team will help you select the right product combination to deliver what you need to improve your refinery processing. Contact us for more information.