Clariant's Global Innovation Network
an interactive overview
Gendorf
R&D Center
Gendorf
Werk Gendorf Industrieparkstraße 1 85404 Burgkirchen Germany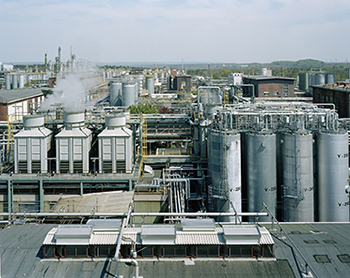 The Gendorf facility lies in the »South East Bavaria Chemical Triangle« near Altötting. Here, chemical precursors and intermediates are manufactured, most of which are processed further in the internal networked system or sold to industrial customers. At Gendorf, Clariant operates research and development departments, a pilot plant for process development as well as a quality assurance and analytical department. Altogether, Clariant employs about 830 people at Gendorf Industrial Park.
Palo Alto
R&D Center
Palo Alto
3350 West Bayshore Road, Suite 140 94303 Palo Alto USA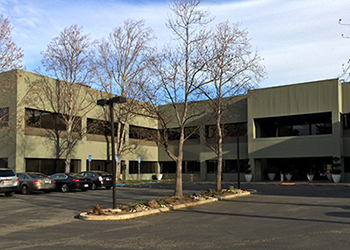 The R&D center in Palo Alto is a high-throughput laboratory for the business unit »Catalysis & Energy«. Palo Alto is a charter city in the San Francisco Bay area of California. Its name stems from a particularly tall redwood tree called »El Palo Alto", or "tall pole", found at the bank of the San Francisco Creek. Palo Alto is famed for being home to Stanford University and many large technology companies such as Hewlett-Packard. It also claims to be the birthplace of Silicon Valley.
Mumbai
R&D Center
Mumbai
P.O. Sandoz Baug Kolshet Road Thane 400 607 India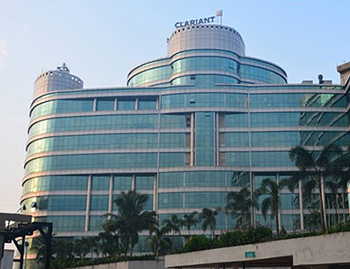 Thane is a city in Maharashtra, India. It belongs to the metropolitan area of the city of Mumbai and is located in its northeast area. Covering an area of about 147 square kilometers, the city is situated at an elevation of seven meters above sea level and surrounded by hills. Founded in 1956, Clariant Chemicals India Ltd is an India-based specialty chemicals manufacturing company. The main business activity of Clariant Chemicals India is the manufacture of specialty chemicals for domestic and industrial use. It produces and markets paints, plastics, printing inks, and agrochemical products in India and maintains a presence in many international markets.
Shanghai
R&D Center
Shanghai
No. 2, Lane 168 Linhong Road Changning District Shanghai 200335 P.R.China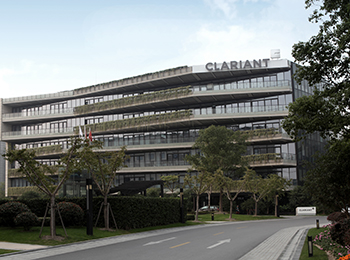 The Chinese branch of Clariant was founded in 1995. The regional business and service head office »Greater China« relocated as recently as 2010 from Hong Kong to the Hongqiao Linkong Business Park in Shanghai. On around 10,000 square meters and six floors, the building offers much space for offices and laboratories – a milestone in the extension of Clariant's presence in China.
Frankfurt
Clariant Innovation Center Frankfurt
Industriepark Höchst Leunastraße 65929 Frankfurt Höchst Germany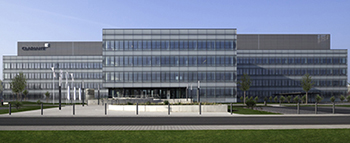 Höchst Industrial Park is centrally located in Europe close to the business metropolis Frankfurt. Here we find the company's largest production and research center worldwide and, with the Clariant Innovation Center, the heart of Clariant's global research activities. BU »Pigments« and BU »Additives« account for the lion's share of production at this site, which houses the production of color-intensive azo pigments, highly specialized high performance pigments and polyolefin waxes. Clariant employs altogether about 1,600 people at Höchst Industrial Park.
München
Clariant Biotech Center Planegg
Semmelweisstraße 1
82152 Planegg
Germany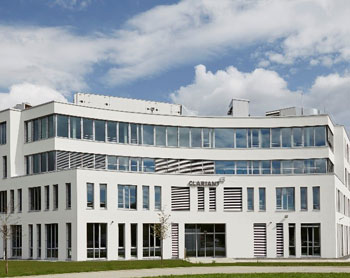 The Clariant Biotech Center (CBC) is a dedicated research center for biotechnology and located in the heart of one of Europe's biggest biotechnology hubs, close to Munich, Germany. In 2007 Clariant started with its biotech activities, focusing on the development of sustainable bio-based products and processes in the field of biofuels, bio-based chemicals, enzymes and bio-actives.
Heufeld
R&D Center
Heufeld
Waldheimer Straße 15 83052 Bruckmühl-Heufeld Germany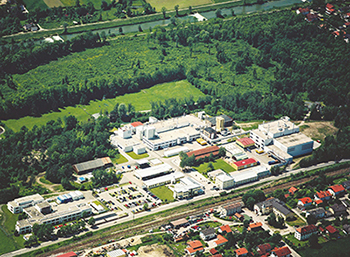 Heufeld site about 50 kilometers to the south of Munich is one of the most important and largest sites of the Business Unit »Catalysis & Energy« in the Clariant company, also as regards research activities. It was founded as long ago as 1857 and today has around 400 employees.
Louisville
R&D Center
Louisville
1600 W. Hill St. Louisville, KY 40210 USA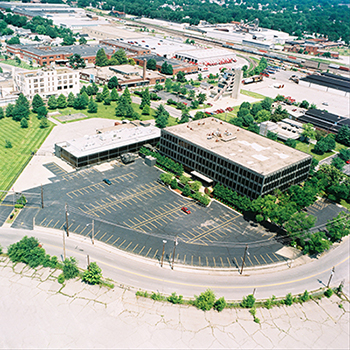 Louisville is the largest city of the US state of Kentucky and is located on the border to Indiana on the Ohio River. Here catalysts, chemicals for industrial processes as well as silica gel sachets are produced.