Edition Date :
July 26, 2019
Emulsogen LCN 407 is used as nonionic emulsifier for the emulsion polymerization of monomers like acrylates, styrene-acrylates and vinyl acetate.


Benefits
The use of Emulsogen LCN 407 offers the following advantages:
Product properties:
low VOC
free of alkylphenol ethoxylates (APEO)
hazard label free
readily biodegradable
easy to handle (liquid material; soluble in water)
FDA approved
Performance in emulsion polymerization:

maintains low viscosity of polymer emulsion at different shear rates
enhanced electrolyte stability
improved shelf life (high freeze thaw stability)
similar polymerization results to APEOs
Technical Data
| | |
| --- | --- |
| Product group: | Fatty alcohol ethoxylate |
| Active content: | 70% |
| Appearance: | clear liquid |
| pH value: | 6 - 8 |
| Solubility: | soluble in water |
| Density: | approx. 1.09 g/cm3 |
| Viscosity: | approx. 640 mPas |
| Crystallisation temperature: | approx. 10 °C |
| Flash point: | > 100 °C |
| HLB value: | 18 |
Applications
Emulsogen LCN 407 is used as nonionic emulsifier for the emulsion polymerization of:
Styrene/acrylate dispersions
Acrylate dispersions
Vinyl acetate dispersions
Dosage level is 2 % based on monomers.
EcoTain®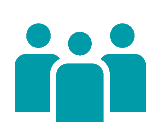 PEOPLE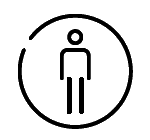 SAFE USE, TRANSPARENCY AND INFORMATION
Low VOC content (< 1wt.% acc. to ISO 11890-2)
Free of human hazard label (non irritant to eye and skin)
Free of alkyl phenol ethoxylates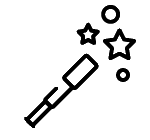 ADDRESSING MEGATRENDS AND SOCIETAL TRENDS
Reflects market trend towards low odor waterborne paints having less impact on the environment than solvent borne paints
Suitable for hazard-label free formulations (acc. EU/CLP directive)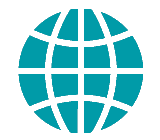 PLANET

RESOURCE EFFICIENCY AND ENVIRONMENTAL PROTECTION
High active content: 70 %
Effective at low use concentrations (usage in emulsion polymerization: 2 % active based on monomers; usage in paints: 0.1-0.3 %)
Free of environmental hazard label
Less impact on aquatic life (LC50 > 500 mg/l)
Readily biodegradable (biodegradation > 75 % in 28 days according to OECD 301 D)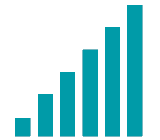 PERFORMANCE

INTEGRATED SUSTAINABLE BUSINESS
Assistance in formulation development and regulatory guidance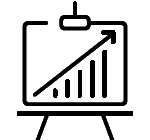 PERFORMANCE ADVANTAGES
Improves latex quality with longer shelf life
Increases scrub resistance in paints
Compliant with eco label criteria (European Ecoflower, German Blue Angel, Scandinavian Nordic Swan, French NF Environment)
Easy to handle (low solid point and low viscosity of aqueous solutions)
Documents
Please be aware that Safety Data Sheets are currently restricted to Europe. If you need this document for other regions, please contact us.