Compatibilizer for tinted waterborne and solventborne deco paints
Genapol ED 3060
Edition Date :
August 16, 2023
Genapol ED 3060 is a nonionic wetting agent for use as compatibilizer in waterborne high PVC paints, as well as in waterborne and solvent-borne low PVC lacquers.
The general dosage (supply form) is 0.5-1.5% in emulsion paints and 1.0-1.5% in acrylic lacquers, and 0.5-1.5% in alkyd lacquers.
Product Information
Benefits
Product properties:
very low VOC (< 0.5%)
free of alkylphenol ethoxylates (APEO)
hazard label free
easy to handle (liquid material; soluble in water)
suitable for ecolabel certified paints
Formulation benefits:
increased tinting strength
prevents the rub-out effects
improved wetting of the coated surface
good adhesion on metal and polyethylene
improved compatibility of pigments with polymers and binders
reduced water absorption
reduces haze
reduces the foam build up
no side effects on surface drying, overpaintability or yellowing

Product details
Product Function
Wetting & dispersing agent
Applications
Waterborne paints
Solventborne paints
Compatibilizing
Decorative paints
Industrial paints
Technical Data
| | |
| --- | --- |
| Product group: | EO/PO block copolymer |
| Active content: | 100% |
| Appearance: | yellowish liquid |
| pH value: | 10 -11 |
| Solubility: | soluble in water |
| Density: | approx. 1.03 g/cm3 |
| Viscosity: | approx. 1300 mPas |
| Pour point: | -39 °C |
| Flash point: | approx. 220 °C |
Applications
Use as wetting agent/compatibilizer in deco paints:
•water-borne emulsion paints (high PVC): use recommendation: 0.5-1.5% supply dosage
•water-borne acrylic lacquers (low PVC): use recommendation: 1.0-1.5% supply dosage
•solvent-borne alkyd lacquers (low PVC): use recommendation: 0.5-1.5% supply dosage
EcoTain®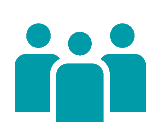 PEOPLE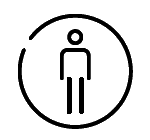 SAFE USE, TRANSPARENCY AND INFORMATION
Low VOC content (< 0.5 wt.% acc. to ISO 11890-2)
Free of human hazard label (non irritant to eye and skin)
Free of alkyl phenol ethoxylates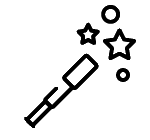 ADDRESSING MEGATRENDS AND SOCIETAL TRENDS
Reflects market trend towards low odor waterborne paints having less impact on the environment than solvent borne paints
Suitable for hazard-label free formulations (acc. EU/CLP directive)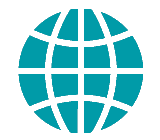 PLANET

RESOURCE EFFICIENCY AND ENVIRONMENTAL PROTECTION
High active content: 100 %
Increased efficiency in the use phase due to improved compatibility, leading to reduced rub-out and higher tinting strength
Multi-functionality helps to reduce volume of other formulants (e.g. defoaming agents)
Free of environmental hazard label
Less impact on aquatic life (LC50 > 500 mg/l)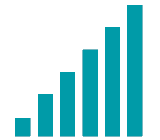 PERFORMANCE

INTEGRATED SUSTAINABLE BUSINESS
Assistance in formulation development and regulatory guidance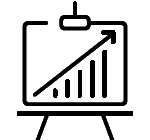 PERFORMANCE ADVANTAGES
Product multifunctionality reduces formulation complexity
Effective at low use concentration (0.1-0.5 %)
Compliant with eco label criteria (European Ecoflower, German Blue Angel, Scandinavian Nordic Swan, French NF Environment)
Easy to handle (liquid and soluble in water)
Suitable for colorants with eco labels (compliant with criteria of Blue Angel, Ecoflower)
Documentation
Log in or register to ClariHub for our full set of ingredient documentation, formulations and more resources!