Hordaphos 145
Extreme pressure/anti-wear additive with emulsification and corrosion inhibiting properties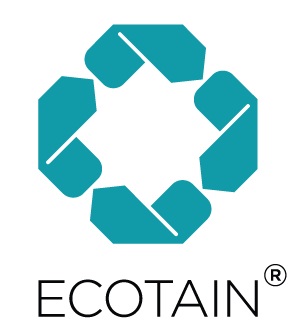 Edition Date :

February 02, 2018

James Stephens
Contact Person
Benefits

Excellent lubricity and EP/AW properties
Good emulsification properties
Good corrosion protection of steel
Contributes to inhibition of staining on aluminium
Forms a protective layer on aluminum surfaces
Existing metal working fluids for steel can be upgraded by adding Hordaphos 145 for machining aluminum
Minimizes copper and cobalt leaching and helps to protect cutting tools
Hard-water stable
Low foaming
After neutraliztion no skin or eye irritation
Broad registration status

Safety and MSDS

Contact Us
Please contact us for safety and regulatory details or the Material Safety Data Sheet (MSDS).

Technical Data

| | |
| --- | --- |
| Product group | Phosphoric acid ester |
| Phosphorus content | 4.3 - 5.7% |
| Acid value (mg KOH/g) | 160 |
| pH (1% in water) | 3 |
| Pour point | 15°C |
| Reichert test (5% in mineral oil) | 8 mm2 |
| Reichert test (20% in mineral oil) | 2 mm2 |
| Four ball wear test (DIN 51350) | 0.48 mm |
| TGA infrection point | 291°C |
| TGA deposits | 9.8% |

Applications

Metal working fluids (emulsions, semi-synthetic, neat oil)
Rolling emulsions
Fire-resistant hydraulic fluids (HFA-E)

Life Cycle

Hordaphos 145 has been approved the EcoTain label. The product provides the benefits at each step of the product life-cycle:

Sustainable Design

Product based on vegetable alcohol
Renewable share is ca. 47%
Boron-free and DEA-free


Responsible Process


Resource efficiency due 99% yield
Minimized waste generation
Certified for safety & quality according to ISO 9001, ISO 14001 and OHSAS 18001
Global production (China, Brazil. Germany, India, USA) can help to reduce transport


Safe & Efficient

Safer handling

after

neutralization of lubricant formulation
High performance component increases lifetime of emulsion
Multifunctionality helps to decrease complexity of formulation
Suitable replacement of APEO based phosphoric acid ester in formulation


Eco Integration


Improved environmental profile
WGK1 (German water hazardous class 1)
Less effects to the aquatic environment (LC50 100-1000 mg/l)
Biogredable (biodegradation >70% in 25 days according to beaker test)

EcoTain®

Products that offer outstanding sustainability advantages are awarded Clariant's EcoTain® label. EcoTain® products significantly exceed sustainability market standards, have best-in-class performance and contribute overall to sustainability efforts of the company and our customers. Find out more about:

EcoTain®

.