Adjuvant
Synergen GL 5
Edition Date :
October 16, 2023
Synergen GL 5 is a polyglycerol ester based adjuvant with unique combination of dispersing power and proven adjuvant performance. Synergen GL 5 is derived from natural, renewable resources and carries Clariant's EcoTain® label, supporting the crop protection market's interest
Product Information
Benefits
Optimal solution for environment-friendly Glyphosate formulations
Available as an aqueous solution
EPA exempted
Non-toxic (no hazardous labeling)
"Green" chemistry received from renewable resources
High crop safety (no phytotoxicity)
Safe, environmentally friendly, and performing alternative to tallow amine ethoxylates
Product details
Chemical Name
copolymer of glycerol esterified
Applications
Crop protection
Suspension concentrate
Suspo emulsion
Emulsion in water
Soluble liquids
Technical Data
| | |
| --- | --- |
| Appearance | Viscous liquid |
| Active Substance (ca.) | 70% |
| Chemical Description | Copolymer of glycerol, esterified |
| Density [g/cm-3; 20°C] | |
| pH value [%] | 3.0 - 8.0 |
| Water content [%] | 28.0 - 32.0 |
| Gardener color | max. 12 |
| HLB-value | ca. 18 |
| Viscosity [mPas/°C] | 450/40 and 1700/20 |
Applications
Suspersion concentrate
Suspo-Emulsion
Emulsion oil in water
Soluble liquid
Recommended use level 90 to 180g/L
Compatible with solubilizer (anti-freeze) and anti-foam agents
Sustainability Benefits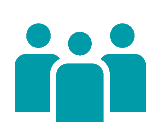 PEOPLE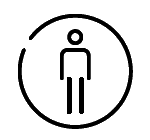 SAFE USE, TRANSPARENCY AND INFORMATION
Free of hazardous material (label-free replacement alternative), i.e. maintains and promotes the health of people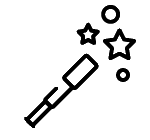 ADDRESSING MEGATRENDS AND SOCIETAL TRENDS
Reflects trend to towards using renewable feedstock instead of fossil fuel based ingredients to reduce CO2 emissions
Free of hazardous material: suitable as label-free replacement solution
Supports less residuals while gaining higher crop yields for safe and affordable food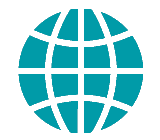 PLANET

RAW MATERIALS AND SUSTAINABLE SOURCING
Renewable share of 95-98% (glycerol and coconut fatty acid)
Available in RSPO Mass Balance quality

RESOURCE EFFICIENCY AND ENVIRONMENTAL PROTECTION
Enables recycling by partial use of Glycerol (waste product from the biodiesel production)
Reduced effects on aquatic life, i.e. no environmental labeling
Allows substitution of tallow amines and fatty alcohol ethoxylates
Inherently biodegradable (42% in 28 days according to OECD 301 B)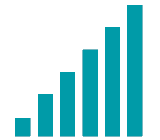 PERFORMANCE

INTEGRATED SUSTAINABLE BUSINESS
Offering of a complete support package, including design and development of tailor-made formulations, seminars, trainings and adjuvant profiling
Attaching importance to value chain collaboration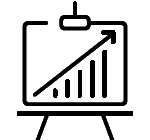 PERFORMANCE ADVANTAGES
Improves efficiency of the agrochemical formulation in the use phase
Highly plant compatible
Multifunctional use as wetting agent which enhances pesticide uptake and allows formulations without hazard labeling (non-eye irritating)
Documentation
Log in or register to ClariHub for our full set of ingredient documentation, formulations and more resources!