Edition Date :
August 23, 2013
Clariant´s Exolit 5060 PK is an organic non-halogenated phosphorus flame retardant, especially designed for incorporation into viscose fibres. It is supplied as a wet presscake of 2,2'-oxybis [5,5-dimethyl-1,3,2-dioxaphosphorinane]-2,2'-disulfide.

Benefits
Highly stable in acidic and basic media as well as redox active conditions
Alkylphenol ethoxylate-free
Low impact on fibre production and viscose processing
Special adaptations of the spinning process are not required
Low impact on whiteness and light stability of treated textiles
No negative impact on post-treatment procedures, including dyeing
Hardly extracted by washing procedures, even under the demanding conditions of dry cleaning
Non-halogenated flame retardant with favorable environmental and health profile
Safety
For regulatory details such as the classification and labelling as dangerous substances or goods please refer to our corresponding Material Safety Data Sheet.

Hazards
May cause long term adverse effects in the aquatic environment.

Status under Food Legislation
Cannot be used in direct food contact application.

Ecological and Toxicological Properties
Acute toxicity : LD50 dermal : > 5000 mg/kg (rat).
Acute toxicity : LD50 oral : > 5000 mg/kg (rat).
Irritation : skin (rabbit) : non irritant; eyes (rabbit) : non irritant.
Specifications
| | | | |
| --- | --- | --- | --- |
| Characteristics | Unit | Target Value | Test Method |
| Appearance | | White presscake | Visual |
| Content Active Substance | % | min. 98 | QC 999-1578 |
| Dry Content | % | min. 65 | QC 999-1578 |
| Oily Substances | % | max. 0.5 | QC-999-1578 |
| Pyridine Content | mg/kg | max. 100 | QC 024-0012 |
Applications
Exolit 5060 PK is a non-halogenated flame retardant which is preferably used for viscose fibres.
Packaging and Handling
Delivery Form
Presscake

Packaging
Plastic drums
open Top 128 L (70 kg)
Pallet 350 kg (5 drums)

Storage
The product should be stored dry and at room temperature.
EcoTain®
Products that offer outstanding sustainability advantages are awarded Clariant's EcoTain® label. EcoTain® products significantly exceed sustainability market standards, have best-in-class performance and contribute overall to sustainability efforts of the company and our customers. Find out more about:
EcoTain®
.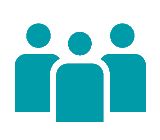 PEOPLE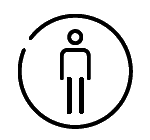 SAFE USE, TRANSPARENCY AND INFORMATION
Reduced emissions of flame retardant material during use due to incorporation into fiber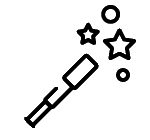 ADDRESSING MEGATRENDS AND SOCIETAL NEEDS
Contributes to saving lives and assets as a flame retardant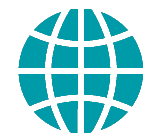 PLANET
RAW MATERIALS AND SUSTAINABLE SOURCING
Phosphorus is on the EU list of critical raw materials, however, recycling is possible and actively investigated
Application of flame retardant viscose enables use of renewable raw materials (cellulose from wood) for protective garments

RESOURCE EFFICIENCY AND ENVIRONMENTAL PROTECTION
Can be applied during fiber production and thus ensures increased material efficiency due to incorporation into the viscose fiber
Reduced waste in production through high yield and recycling of raw materials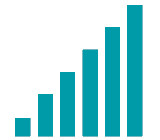 PERFORMANCE

INTEGRATED SUSTAINABLE BUSINESS
Drop-in solution for viscose process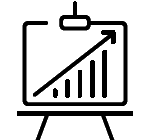 PERFORMANCE ADVANTAGES
Complies with fire safety standards such as DIN 4102-1, class B2
Constant high quality and hydrolytic stability
Supports the attainability of eco-labels for customer products
Wearing comfort is improved by the application of viscose garments with Exolit 5060 PK versus other materials
Long lasting flame retardancy effect and washing resistance
Lower influence on whiteness of fibers and higher light stability compared to polyaramid fibers
Documents
Contact Us
Please contact us for safety and regulatory details or the Material Safety Data Sheet (MSDS).