Synergen GA
Salt tolerant non-ionic wetting agent and solubilizer
Edition Date :
October 12, 2021
Synergen GA is a novel biological enhancer for salts of agrochemicals. The universal non-ionic wetting agent and solubilizer is based on recent Clariant chemistry, the alkylglucamides. It is a sugar based surfactant with a renewable carbon index (RCI) above 95% and therefore with an excellent ecological profile.

Synergen GA is a high electrolyte tolerant surfactant and can be used as a building block for the development of customized formulations of water conditioners, salts of agrochemicals and fertilizers.
Benefits
Solubilizer/hydrotrope
Re-dissolution agent
Spray retention agent
Non-penetrant wetting agent
Compatibility agent
Tank mix and in-can bio-enhancer
Fits all broad acre and plantation crops
Fits systemic and contact active ingredients
Easy to formulate
No significant viscosity changes
Combinable with many salts like phosphates or ammonium salts
Compatible with silicone defoamers
Fully plant compatible
REACh approved and EPA listed
Sustainability Benefits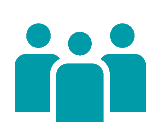 PEOPLE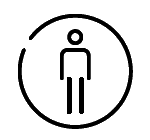 SAFE USE, TRANSPARENCY AND INFORMATION
No human hazard label, i.e. maintains and promotes health of people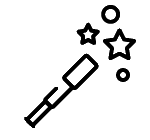 ADDRESSING MEGATRENDS AND SOCIETAL TRENDS
Reflects trend to towards using renewable feedstock instead of fossil fuel based ingredients to reduce CO2 emissions
Supports less residuals while gaining higher crop yields for safe and affordable food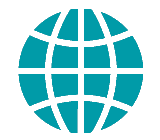 PLANET

RAW MATERIALS AND SUSTAINABLE SOURCING
Based on natural, renewable resources (95% renewable carbon index)
Vegetable origin (sugar, hydrophobenalternatively from coco or oil palm)
Available in RSPO Mass Balance quality

RESOURCE EFFICIENCY AND ENVIRONMENTAL PROTECTION
Improves directly the material efficiency in the use phase
Enables optimization of your resources such as energy, water, labour, transportation etc.
Readily biodegradable (biodegradation >80 % in 28 days according to OECD 301 B)
Reduced effects on aquatic life (no labeling)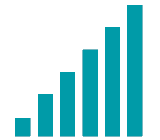 PERFORMANCE

INTEGRATED SUSTAINABLE BUSINESS
Offering of a complete support package, including design and development of tailor-made formulations, seminars, trainings and adjuvant profiling
Attaching importance to value chain collaboration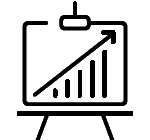 PERFORMANCE ADVANTAGES
Multifunctionality: excellent wetting and retention agent with a novel mode of action for increasing bioavailability of agrochemicals and fertilizers
High salt-tolerance and low-foaming properties reduce significantly the formulation development complexity and increase shelf-life stability
Enables easier handling
Fully plant compatible
EcoTain®
Products that offer outstanding sustainability advantages are awarded Clariant's EcoTain® label. EcoTain® products significantly exceed sustainability market standards, have best-in-class performance and contribute overall to sustainability efforts of the company and our customers. Find out more about:
EcoTain®
.