A novel crop protection adjuvant with a green heart
Synergen OS
Edition Date :
August 16, 2023
Synergen OS is an EcoTain labeled polyglycol ester and MSO blend suitable for both in-can and tank mix applications. The product reduces fines in the spray liquid to assist in drift mitigation. On the leaf surface, Synergen OS has excellent wetting and retention and acts as a foliar penetration enhancer.
Product Information
Benefits
Excellent drift reduction properties
Proven penetration improvement in various formulation
>97% content of renewable material
All components are EPA registered
Label-free
Use as in-can or tank mix adjuvant
Prevents crystallization of active in leaf deposits
Suitable for biological farming
Not phytotoxic
Improved spray retention
Product details
Chemical Name
Cross-linked polyglycerol ester in methylated seed oil
Applications
Crop protection
Emulsifiable concentrate
Suspo emulsion
Emulsion in water
Oil dispersion
Soluble liquids
Sustainability Benefits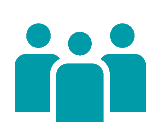 PEOPLE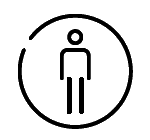 SAFE USE, TRANSPARENCY AND INFORMATION
No human hazard label, i.e. maintains and promotes health of people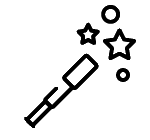 ADDRESSING MEGATRENDS AND SOCIETAL TRENDS
Reflects trend to towards using renewable feedstock instead of fossil fuel based ingredients to reduce CO2 emissions
Supports less residuals while gaining higher crop yields for safe and affordable food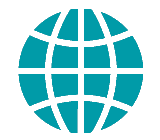 PLANET

RAW MATERIALS AND SUSTAINABLE SOURCING
Renewable share of 95% (40% methylated seed oil from canola, corn or soy bean and 60% Polyglycerol ester based on coconut or palm)
Available in RSPO Mass Balance quality

RESOURCE EFFICIENCY AND ENVIRONMENTAL PROTECTION
High yield (98%) avoids waste during manufacturing
Works at lower/half use concentration than other oil adjuvants and optimizes the use of methylated seed oil (MSO)
Less packaging waste due to multifunctionality of our product (get 2 in 1)
Inherently biodegradable (42% in 28 days according to OECD 301 B)
Reduced effects on aquatic life
Free of hazardous material (label-free)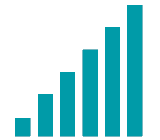 PERFORMANCE

INTEGRATED SUSTAINABLE BUSINESS
Offering of a complete support package, including design and development of tailor-made formulations, seminars, trainings and adjuvant profiling
Attaching importance to value chain collaboration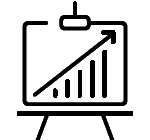 PERFORMANCE ADVANTAGES
Multifunctionality: Penetration enhancer and outstanding drift retardant, good spray retention including monocots and unique mode of action by increasing bioavailability in the dry spray deposit and transport across plant surface
Convenience: Self-emulsifying oil adjuvant, stable fine emulsion, spray preparation with multiple products possible, emulsifier (nonionic) not affected by water hardness, adjuvant efficiency robust for different water volumes
Documentation
Log in or register to ClariHub for our full set of ingredient documentation, formulations and more resources!