Eosidin™
The immuno-modulator for indoor pollution control
Edition Date :

November 12, 2018
Eosidin is the first product targeting specifically indoor pollution and tackling skin immuno-modulation to avoid atopic-prone skin condition and hypersensitivity.
It is a natural active ingredient extracted from green citrus unshiu originated from Jeju island in Korea, a UNESCO heritage protected island. Citrus unshiu is rich in synephrine and hesperidin, highly potent molecules that play a major role in regulating the eotaxin synthesis process, responsible for histamine release.
Eosidin has been the Winner of 2018 Sustainable Beauty Awards in the category "Sustainable Ingredient " and has won the silver prize of the Itehpec Innovation Award at in-cosmetics 2017 - Learn more www.clariant.com/eosidin.
To discover our other active ingredients, visit our homepage Clariant Active Ingredients.
Print Data Sheet
Product Video
Order Sample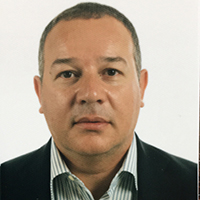 Nicola Garuccio
Contact Person
Benefits

Eosidin stimulates the skin immune-modulation and improves the skin barrier function to efficiently fight indoor pollutants. It soothes hypersensitive skin and decreases atopic-prone skin signs.

MSDS and TDS




SDS / TDS / MSDS

Please be aware that Safety Data Sheets are currently restricted to Europe. If you need this document for other regions, please contact us.

Applications

Eosidin is an active ingredient that can be used in various skincare and cosmetic products, such as:

Soothing creams
Indoor pollution control skin care
Anti-aging serums

Technical Data

INCI Name: Propanediol, Water, Citrus Unshiu Peel Extract

Use level: 1-3%

Appearance: slightly yellow liquid

Origin: Extract of green Citrus Unshiu, from South Korea, collected on Jeju Island

Certification: Cosmos approved, China IECIC listed, Plant origin


Disclaimer

The technical article about Indoor Pollution on Eosidin was first published in SPC volume 90 number 10. For more information visit

https://www.hpcimedia.com/SPC/

Downloads

SDS / TDS / MSDS

Please be aware that Safety Data Sheets are currently restricted to Europe. If you need this document for other regions, please contact us.

Important Files