BioDTox™
Freshly detoxified skin
Edition Date :

September 25, 2018
BioDTox is a natural active ingredient made of three extracts coming from specific chosen species, known for their potential in revitalizing the detoxification process: citrus, aloe and broccoli.
Citrus bioflavonoids are also known as Vitamin P. They cannot be produced by the body and therefore must be supplied through the diet or topical use. Bioflavonoids are famous for their efficacy, especially as strong anti-oxidants.
Aloe is well known for its immune system boosting and antibacterial properties. Unripe aloe skin is rich in polyphenol that have antioxidant properties.
Broccoli is an abundant source of sulforaphane, a well-known activator of phase II detoxification enzyme, for an effective detox effect.
BioDTox encourages toxin excretion. It reduces pollutants adhesion on the skin to help clean pores, reduce sebum, and exfoliate softly for an improved skin complexion.
To discover our other active ingredients, visit our homepage Clariant Active Ingredients.
Print Data Sheet
Order Sample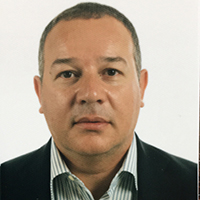 Nicola Garuccio
Contact Person
Benefits

BioDTox is a detoxification enzyme activator (phase II) and a powerful anti-oxidant ingredient for leave-on or cleansing products. It protects skin against pollutants and helps clean and tighten pores to prevent environmental stress factors damage to the skin.

BioDTox is based on potent molecules: Citrus flavonoids, Aloe polyphenols and Brassica sulforaphane.

Applications

BioDTox is an active ingredient that can be used in a large variety of skincare and cosmetic products, such as:

Detox serum

Control sebum product

Brightening day cream

Protective day cream

Cleansing care

Anti-pollution shampoo

Technical Data

INCI Name: Propanediol, Aloe Barbadensis Leaf Extract, Bioflavonoids, Brassica OleraceaItalica(Broccoli) Extract

Cosmos approved

Use level: 1-3%

Appearance: yellow liquid