Dongbaek Oil
The youthness shot
Edition Date :

September 25, 2018
Dongbaek oil is a natural active ingredient extracted from Camellia japonica seeds, a plant originating from Jeju island in Korea, a UNESCO heritage protected island. Camellia japonica oil is rich in oleic acid, linoleic acid, and palmitic acid. It is famous for its anti-oxidant and anti-irritation properties.
After only a few weeks, anti-aging results are highly visible, and the global benefits of the product are also confirmed: Dongbaek Oil helps controls skin irritation and moisturization thanks to its soothing and hydrating effect. It also strengthen skin barrier function.
Dongbaek Oil can also be used in hair care products to reinforce hair and increase hair gloss intensity, for a visibly improved hair quality.
To discover our other active ingredients, visit our homepage Clariant Active Ingredients.
Print Data Sheet
Order Sample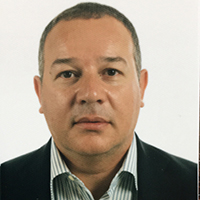 Nicola Garuccio
Contact Person
Benefits

Dongbaek Oil is a multifunctional oil with anti-irritation, anti-oxidant, anti-wrinkle, and moisturizing effects.

In clinical studies, Dongbaek Oil has shown its efficacy on erythema reduction and improvement of skin barrier function, as well as an anti-wrinkle effect. It has also shown a significant increase in hair force and gloss.

Applications

Dongbaek Oil is an active ingredient that can be used in various skincare and cosmetic products, such as:

Anti-aging creams
Rejuvenating serums
Soothing face oils
Smoothing eye serums
Global replenishing creams
Firming eye cares
Conditioners
Hair treatments

Technical Data

INCI Name: Camellia Japonica Seed Oil

Cosmos approved

Use level: 0.1-5%

Appearance: slightly yellow liquid

Associations

Dongbaek Oil can be associated with

AkebiSol or Hodvital

for a broader anti-aging effect and skin complexion improvement, or with

EMortal Pep

to reinforce hair strength.

Dongbaek Oil can also be associated with RedSnow for a formula based on Camellia japonica