Alpha-Melight™
Natural bisabolol for skin lightening
Edition Date :

September 25, 2018
Alpha-Melight is a natural active ingredient extracted from the candeia tree bark, originating from Brazil. This tree bark is rich in natural α-bisabolol that acts on melanocytes receptors to reduce irritation reactions, thus leading to the reduction of melanin synthesis.
Thanks to this mechanism, Alpha-Melight is effective in decreasing skin pigmentation and lightening skin tone. This oil-soluble ingredient is dedicated to reduce dark spots.
To discover our other active ingredients, visit our homepage Clariant Active Ingredients.
Print Data Sheet
Product Video
Order Sample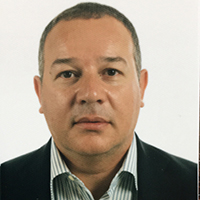 Nicola Garuccio
Contact Person
Benefits

Alpha-Melight is a natural bisabolol source that inhibits melanin synthesis on melanocytes to lighten skin tone.

Alpha-Melight is an oil-soluble ingredient.

Safety & MSDS



Contact Us
Please contact us for safety and regulatory details or the Material Safety Data Sheet (MSDS).

Applications

Alpha-Melight is an active ingredient that can be used in various skincare and cosmetic products, such as:

Lightening creams
Brightening serums
Anti-pigmented spot-targeting products
Healthy glow products
Dark spots remover essences
Age-induced spot removers
Anti-aging treatments

Technical Data

INCI Name: Bisabolol


Cosmos approved


Use level: > 0.5%


Appearance: colorless~pale yellow liquid

Associations

Alpha-Melight can be associated with HodVital for a broader tone lightening effect.