Edition Date :
August 23, 2020
GENADVANCE® Hydra (INCI: Lauryl/Myristyl Polyricinoleate & Glycerin) is one of Clariant's most Nature-friendly hair care ingredients for consumers who need to take care of their hair's everyday wear and tear. Coming from a family of natural moisturizers, it delivers a great after-feel on dry hair. Hair feels moisturized and manageable. Because of its properties, this hair conditioning agent can be also used in products for children.
Benefits
100% Naturally-derived
Cosmos and EcoTain™ approved
Biodegradable in 10 days
Hydrates hair
Super conditioning in silicone-free products
Easier combing and smooth after-feel
Technical Data
Appearance: Light yellow liquid
Active Substance (ca.): 98% active
INCI-Name: Lauryl/Myristyl Polyricinoleate
Applications
Shampoo
Conditioner
Hair Mask
Hair Styling
Hair Oil
EcoTain®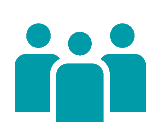 PEOPLE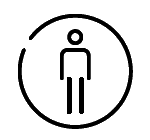 SAFE USE, TRANSPARENCY AND INFORMATION
No human hazard label
VOC free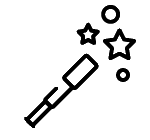 ADDRESSING MEGATRENDS AND SOCIETAL NEEDS
Reflects trend towards renewable feedstock instead of fossil fuel based ingredients (climate change mitigation)
Desire for natural products driven by consumers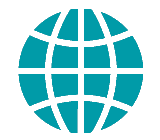 PLANET

RAW MATERIALS AND SUSTAINABLE SOURCING
Based on natural, renewable resources (100% renewable carbon index)
Vegetal origin (rizinus oil, palm kernel oil)
Available in RSPO Mass Balance quality

RESOURCE EFFICIENCY AND ENVIRONMENTAL PROTECTION
Highly efficient in the use phase (up to 30% of material can be saved without compromising performance)
100% natural CO2 life cycle
Readily biodegradable (79% in 28 days according to OECD 301 B)
No environmental hazard label
WGK1 (German water hazard class 1)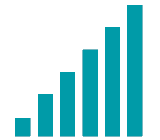 PERFORMANCE

INTEGRATED SUSTAINABLE BUSINESS
Tailor-made formulations and formulation support
RPI (= regulatory product information)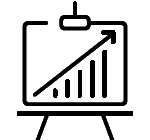 PERFORMANCE ADVANTAGES
Easier combing and superior sensory properties
Superior conditioning in silicone-free products
Suitable for aqueous as well as oil-based formulations
COSMOS approved
* Product classifies as "naturally derived" according to ISO 16128-1
Ecolabels
INCI Name:

Lauryl/ Myristyl Polyricinoleate (and) Glycerin

Product Function:

Conditioning Agent

Renewable Carbon Index (RCI):

100 %

Environmental Working Group (EWG) Score:

1

Has Palm Content

For details about the Vegan Society label, please contact us.