EcoTain® Partnerships
COLLABORATING FOR CHANGE
Working hand in hand with partners to handle shared challenges
We strongly believe that value chain collaboration is the answer to many sustainability challenges we are facing today. EcoTain® Partnerships are our way of inviting others to join us in taking on these challenges – to get a stronger grip on bringing about change.

Through our EcoTain® Partnerships program, which was developed together with the Collaborating Centre on Sustainable Consumption and Production (CSCP), we harness our sustainability and innovation know-how to take on known sustainability challenges that can better be solved by a team of partners than by one party alone. The involvement of at least three partners enables us to reach a larger part of the value chain and this is crucial to driving sustainability and business progress.
Why join us in an EcoTain® Partnership?

Your tangible advantages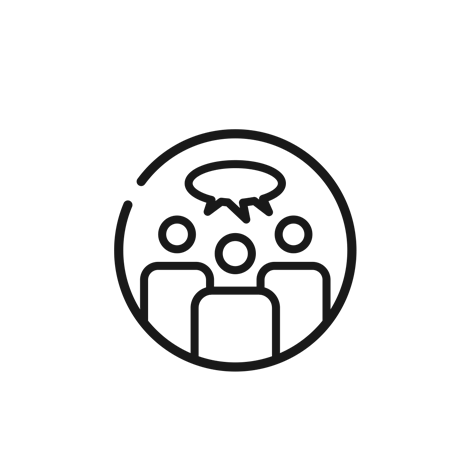 Collaboration

The world is a complex place, and many issues can't be solved alone. Collaboration along the value chain transforms separate players into a strong team and creates solutions with more impact than can be achieved with isolated efforts.

Progress

Besides peace and prosperity, sustainable progress has become one of the great overarching goals of societies, businesses and citizens. Our partnerships build on the unifying power of this shared goal, harnessing Clariant's innovation capabilities to advance change.

Credibility

Businesses can't survive on idealism alone. Through the connection to the trusted EcoTain® brand our partnerships give them an opportunity to both do good and credibly sharpen their sustainability profile.
Side by side for sustainability

Partner with us

If we got you thinking, here's a short description of what kind of partners we have in mind:

You should bring a collaborative mindset to the table, and though we're generally happy about anyone with a desire to work with us: the more specific your notion of what contribution you could make to a given sustainability challenge, the better. We also especially welcome enquiries from groups of potential partners.


Are you part of our value chain? Are you one of our customers? Do you supply us with raw materials, equipment or expertise? Whether you're placed up- or downstream from us, or even if your sole contribution is the capability of bringing relevant parts of our value chain together: You're clearly a potential candidate.


Though the biggest reward lies in the achieved change itself, open communication about the aims, progress and results of each collaboration also bring benefits. The more attention, the more consumers and additional sustainability partners will want to join in shared efforts.

With Clariant's trusted sustainability label attached, EcoTain® Partnerships are a perfect way for brands and other partners to combine global responsibility with good business sense. If you or a group of you have a specific idea and would like to work with us, please contact us using the form below.