Sustainable raw materials
Our supply chains are global and complex. Working with our suppliers and experts in the field, Clariant strives to manage the specific environmental and social issues connected with the sourcing of bio based raw materials such palm derivatives and minerals such as tantalum, tin, gold and tungsten.
Low carbon raw materials
Working with our suppliers to lower our collective carbon footprint

Supply chain related emissions are the main source of Clariant's corporate carbon footprint. In 2020 Clariant defined an absolute reduction target for its scope 3 greenhouse gas emissions in line with the Science Based Targets initiative (SBTi). For Clariant the most relevant scope 3 emissions are those coming from the production of raw materials purchased, transportation and distribution, fuel- and energy- related activities, and end-of-life treatment of sold products (e.g. incineration, landfill). The company targets a 14% absolute reduction in scope 3 greenhouse from purchased goods and services between 2019 and 2030. Learn more about how Clariant is plans to reduce emissions across its value chain here.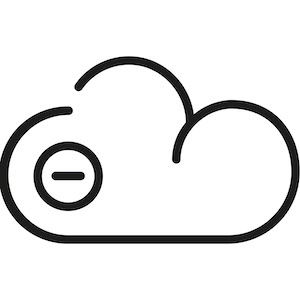 Biobased raw materials
A focus on environmental protection and sustainability

Use of renewable materials in the chemical industry is becoming ever more important, both in terms of long-term costs and as regards environmental protection and sustainability. Clariant intends to steadily increase the use of renewable raw materials in its products. In facts it's a key lever of our emission reduction effort. However, the increased use of certain renewable raw materials for biochemical or biofuel production opens up discussions on deforestation, loss of biodiversity and competition with food usage. Therefore, Clariant has set out the following interconnected principles for the sustainable sourcing of renewable raw materials:

Clariant supports the responsible and sustainable sourcing of renewable raw materials in order to avoid deforestation, loss of biodiversity and shortage in food supply. Clariant is for example a member of RSPO (Roundtable on Sustainable Palm Oil) and has set out targets for RSPO certification of all relevant production sites. Clariant is also part of the Action for Sustainable Derivatives, a collaborative initiative that promotes responsible sourcing and collective action to increase sustainable production of palm oil and palm oil derivatives.
Clariant increases the use of renewable raw materials in its processes and products where this is possible and reasonable, considering product performance and environmental, social, and economic considerations across the full product life cycle.
Clariant focuses on the development and production of innovative and bio-based chemicals and biofuels, for example with the biotechnological process sunliquid®

Clariant uses oleo-chemicals derived from palm and palm kernel oil in its surfactants, emulsifiers, and preservatives. To ensure the sustainable sourcing of these raw materials, Clariant has certified all production sites that are processing palm oil derived raw materials under the sustainability certification scheme of RSPO (Roundtable on Sustainable Palm Oil). In the Global Policy on Sustainable Palm Oil Clariant has set out commitments to 'No Deforestation, No Peat and No Exploitation' (NDPE), which apply to all palm oil, palm kernel oil and their derivatives from our supply chains globally.

Clariant offers more than 200 products with the mass balance certificate. For the mass balance certification, sustainable palm oil from certified sources is monitored administratively in the chain but is mixed with ordinary palm oil. A company is compliant as long as the input-output quantities are balanced. Clariant will continue to extend the certified product portfolio in order to help its customers meet demand for certified palm ingredients.

In addition, Clariant encourages its suppliers that use palm-based oils or their derivatives to sign up and endorse the principles developed by the RSPO. RSPO membership is a supplier selection criterion for palm-based materials.

Learn more about our approach to palm oil here.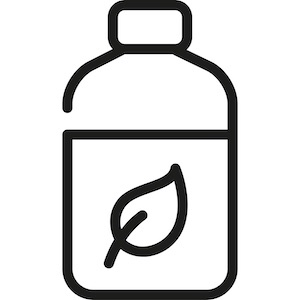 Conflict materials
Our commitment to conflict-free sourcing

In recent years, the issue of "conflict minerals" emanating from mining operations in the Democratic Republic of the Congo (DRC) and adjoining countries has been under increasing international focus. Armed groups engaged in mining operations in this region are believed to subject workers and indigenous people to serious human rights abuses. It is also believed that the proceeds from the sale of minerals are used to finance regional conflicts.

Under the U.S. Securities and Exchange Commission (SEC), section 1502, public companies that use minerals including tantalum, tin, gold or tungsten are required to demonstrate they do not source those minerals in conflict areas and have to respect and report a number of due diligence requirements. Clariant does not fall under the scope of the US regulation. However, we are fully committed to ethical business conduct and responsible sourcing. Our commitment compels us to proactively address these concerns and also support our customers and provide them with the adequate assurance. Clariant has performed an in-depth analysis to determine whether we obtain raw materials that may fall under the scope of "conflict minerals". To our current knowledge, this is not the case. Our suppliers have confirmed to us that they do not source their minerals from the Democratic Republic of Congo or its neighboring countries and have submitted "conflict-free minerals" declarations. As the international supply chain for these minerals is complex, and the tracing of them is challenging, Clariant must rely upon its suppliers to identify the sources of conflict minerals and declare the conflict mineral status of their products.

Clariant has defined and is currently implementing a company policy on conflict-free sourcing. A detailed Guideline to ensure the tracking of materials that potentially originate from conflict-affected and high-risk areas was developed. On this basis, suppliers of materials potentially falling under the scope of "conflict minerals" are reviewed and "conflict-free statements" are collected where relevant. For more information see also Clariant Position Paper Ensuring Ethical and Responsible Sourcing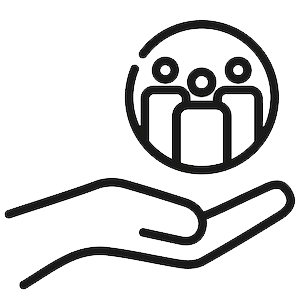 Transparency in supply chains
Upholding human rights and legal obligations

The California Transparency in Supply Chains Act requires companies to disclose efforts they have taken to eradicate human trafficking and slavery from their direct supply chain. Clariant has several programs that address this issue.

Clariant is a member of Together for Sustainability (TfS), a joint initiative of major chemical companies to assess and steer sustainability in the supply chain. Clariant and the other companies participating in TfS obtain standardized supplier sustainability assessments done by third party provider EcoVadis. The assessments encompass questionnaires completed by the supplier as well as verification documents and screenings. The assessments include evaluation of compliance with international labor and human rights standards.

Where an audit is deemed necessary, it can be conducted through our membership in Together for Sustainability (TfS). Clariant and the other TfS companies participate in standardized audit programs and share the respective results. The audits are conducted by approved third party audit firms and include evaluation of compliance with international labor and human rights standards.

Clariant has a Code of Conduct for Suppliers that outlines our expectations for suppliers. Our suppliers form an integral part of our value chain network and we expect that they commit to ethical and sustainable business practices with regard to human rights, child protection, and labor standards. Our suppliers are expected to have read and agreed to this code of conduct in full and to act accordingly at all times.

In addition, we have a Clariant Code of Ethics for Employees that makes clear that Clariant recognizes the principles of the International Labor Organization and that those principles apply to our employees as well as our suppliers. Violation of the Code of Conduct may result in disciplinary action. Employees who learn of illegal or improper conduct within the company or at its suppliers are encouraged to report such conduct to their manager or to the legal department, or through a confidential, third-party compliance organization with whom we partner.

Internal training on sustainability for Clariant's procurement managers is organized regularly. In addition, procurement managers are asked to identify and implement sustainability opportunities in the supply chain as part of their annual performance targets.