High-performance zeolite powders
for numerous applications
A zeolite is a crystalline material made of silicon, oxygen, and aluminum. Their unique pore structures make zeolites the perfect basis for catalytically active metals. They also selectively adsorb desired or undesired molecules.

Clariant, one of the world's largest producers of specialty zeolite powders, offers synthetic zeolites for a vast variety of applications: from refining to chemical production, and from off-gas purification to odor removal.

To fully support your needs, Clariant's research and production specialists work together in a highly structured process to turn an idea into an effective industrial application. Many international companies have chosen Clariant as their partner to co-develop or scale up zeolite-based catalysts and adsorbents, which improve their operations.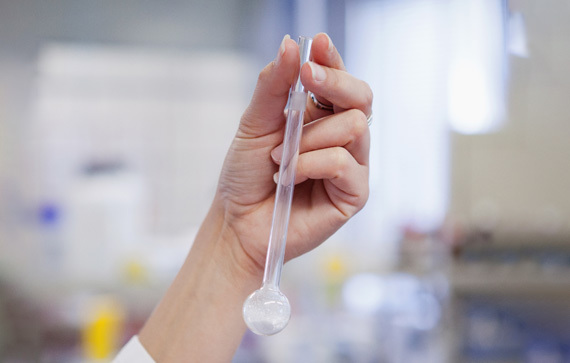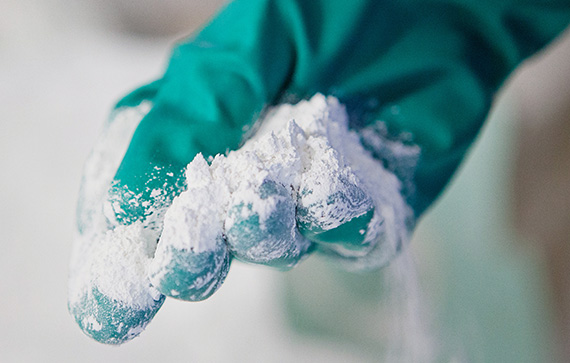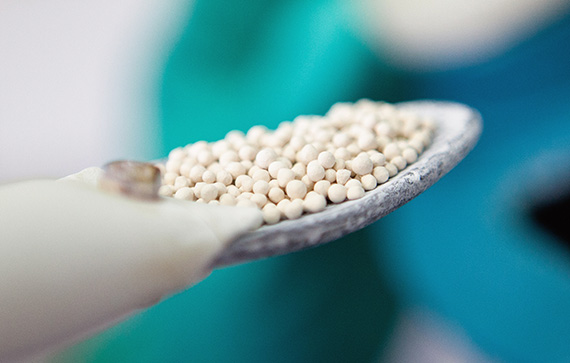 Standard zeolites: A highly versatile family of crystalline materials
Thanks to their microporous structure and versatile characteristics, Clariant's standard zeolites are used as adsorbents, additives, and catalysts for numerous purposes in industrial production.

Reducing harmful emissions, providing sustainable fuels

Zeolites help to protect our environment:

They support the transition from fossil-based to sustainably produced fuels, petrochemicals, and chemicals.
Metal-exchanged zeolites convert NOX and N2O emissions from mobile and stationary engines into harmless substances.
Highly hydrophobic zeolite materials effectively reduce VOC emissions.




Standard zeolites, tailored to suit your needs

Clariant's technical team can tailor the chemical and physical properties of standard zeolite structures to ensure they suit your needs. This way, Clariant can support your industrial and R&D projects with standard zeolite products.
Special-grade zeolites: Meeting your specific requirements
Clariant offers a wide technical portfolio to develop and commercially manufacture virtually any zeolite that meets your specific requirements. Special-grade zeolites have been developed to a scalable R&D recipe or can be produced on customer request. Please contact your Clariant sales representatives for further details.
Customizing, scaling up, and developing new zeolites for you
The roots of Clariant's zeolite business are in Germany and South Africa: In the 1980s, the Germany-based R&D team developed a custom catalyst which became Clariant's first commercial zeolite product. It was then scaled up and produced at one of our production sites in South Africa.
Since then, Clariant technical teams at three R&D sites and multiple production locations have developed a toolset that allows for fundamental supportive work with our customers to bring an idea from R&D to commercial production.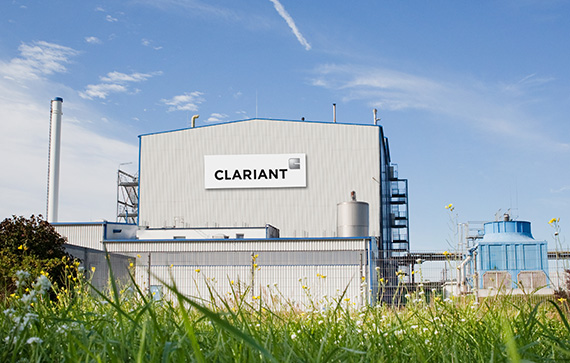 © Clariant's zeolite plant in Bitterfeld, Germany
© Clariant's zeolite plant in Richards Bay, South Africa
Clariant's offers:

Free-of-charge "try-out" samples from commercial production
Modifying our standard zeolite powders
Scaling up your laboratory-scale zeolite recipe to commercial production
Developing and producing zeolites that meet your needs for entirely new applications
Applying Clariant's forming technologies to select zeolite powders to suit commercial production processes

During a custom project, Clariant follows a rigorous protocol to maintain confidentiality and to protect our customers' intellectual property. Internal firewalls make sure all project information remains confidential.

Clariant's global zeolite specialists provide comprehensive technical support in selecting, modifying, developing, and incorporating the optimal zeolite into a diverse range of applications.
Rigorous quality control
Clariant's zeolites are manufactured in state-of-the-art plants in Bitterfeld (Germany) and Richards Bay (South Africa). Both plants are dedicated exclusively to zeolites.

The zeolite production process is certified according to ISO 9001, ISO 14001, and ISO 45001.

Rigorous quality control is a part of every production step: Advanced analytical equipment as well as modern laboratory and pilot-plant testing facilities are used for quality control. The dedicated testing equipment comprises continuous-flow fixed-bed reactors for once-through or recycle operation at isothermal or adiabatic conditions. This allows us to simulate almost every catalytic reaction.