Oktober 16, 2017
Sustainable Urbanization
The Role of Coatings in Building Safe Infrastructure in China
While the infrastructure boom in China is making headlines, what's lesser known is the huge responsibility placed by the world's No. 2 economy on builders to ensure its structures and cities are safe and sustainable. And Clariant is one of the global companies helping China meet those standards, particularly in the field of industrial coatings.

A record of 128 skyscrapers of over 200 meters tall were built around the world last year and 84 of them, or two-thirds, were in China.

Aside from being known for skyscrapers, China also plans to raise its number of civil airports by a third over the next five years, building 66 new ones on its mainland to take the total to 272.

On the maritime side, China had the largest share of import volume growth worldwide last year for dry bulk commodities carried by vessels. Its merchant vessels fleet expanded almost three-fold in the past three years, from under 44 million gross tons at the end of 2005, to over 130 million at the end of 2015.

To cover these major building, infrastructure and maritime projects and to be compliant with the China's forthcoming 2025 industrial policy, Clariant offers various innovative and more environmentally compatible products and solutions in the field of industrial coatings.

Intumescent coatings are used to provide passive fire protection and keep steel structures from losing their structural strength in a fire. Intumescent foams in general can attain thickness of 10 to 100 times their originally applied coating during a blaze.

Clariant's Exolit® AP, an ammonium polyphosphate ingredient for intumescent coating systems, is considered a benchmark in the industry. Intumescent coatings with these additives form foam chars in fire situations, slowing down the transfer of heat to the substrate and reducing loss of structural integrity. Intumescent coatings with flame retardants can provide up to two hours of fire resistance time to steel structures, thereby giving occupants more time to safely evacuate. The Exolit AP flame retardant is already featured in various global infrastructure projects, including the New Ferry Terminal in Taipa, Macau.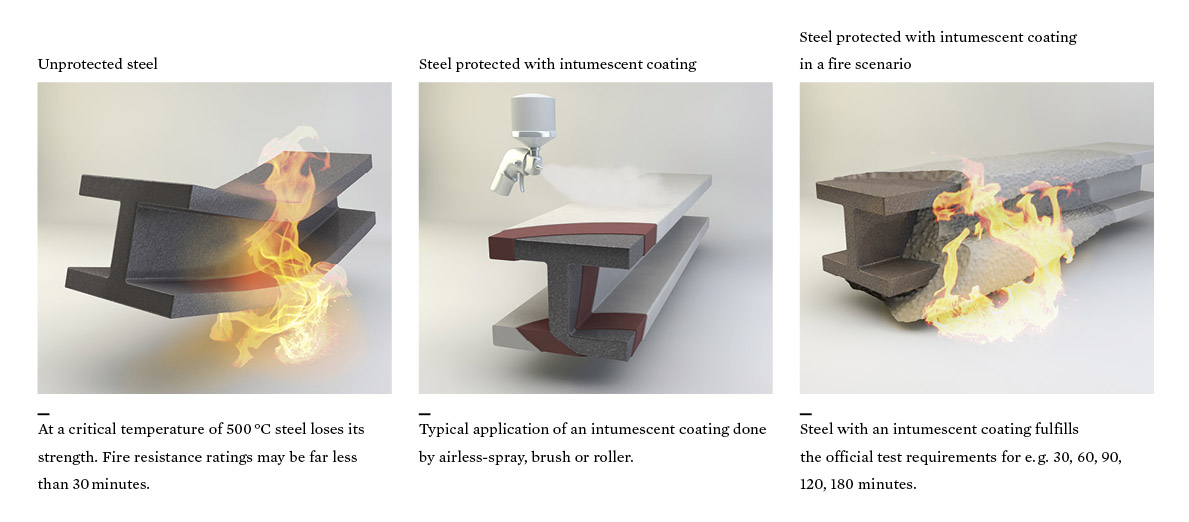 Clariant is also focused on finding coating alternatives that can ease dependence on traditional petroleum-based materials. As living standards improve in China, there is an increased demand for more environmentally-preferable water-based coatings. Its Ceridust® range of products from 100% renewables-based waxes protect the substrate and provide an excellent slip resistance in finished coatings while giving surfaces either a natural wood-touch or a silky smooth appearance.

Specifically for waterborne wood coatings, Clariant's Hostavin® range of low emission light stabilizer dispersions create sustainable UV protection for wood applications. These increase durability, give higher gloss retention and reduce yellowing in clear-coats.

To further develop coating solutions, Clariant is expanding the local footprint of Clariant's Additives business in China. New state-of-the-art production facilities serving the plastics, coatings, and inks industries will come on stream in 2018 and 2019. These initiatives not only enable the Swiss specialty chemical company to differentiate itself in the Chinese market, but also take the lead among global peers to help create safer and more sustainable cities.