Lösungen für brennende Probleme
IN E&E-PRODUKTEN ENTHALTENER KUNSTSTOFF MUSS


VOR FEUER GESCHÜTZT WERDEN


Kunststoffteile, die mit stromführenden Metallteilen verbunden sind, brennen leicht und müssen strengen Brandschutzvorschriften entsprechen. Deshalb müssen Elektrogeräte durch Flammschutzmittel geschützt sein, die die Entstehung und Ausbreitung von Bränden auf unterschiedliche Art und Weise verhindern oder verlangsamen. Mit Exolit® OP bietet Clariant eine Produktfamilie massgeschneiderter Flammschutzmittel an, die auf nicht halogenierten, organischen Phosphorverbindungen basieren. Diese stellen eine sichere und umweltverträgliche Alternative zu herkömmlichen Mitteln dar.

Die Herausforderung
HILFSMITTEL GEGEN BRENNENDE PROBLEME KÖNNEN
IN MANCHEN FÄLLEN SELBST GEFÄHRLICH SEIN

Die sogenannten halogenierten Flammschutzmittel sind umstritten: Bei einem Brand können korrosive Rauchgase freigesetzt werden. Darüber hinaus können Zersetzungsprodukte wie halogenierte Dioxine entstehen und einige halogenierte Flammschutzmittel selbst stehen unter dem Verdacht, gesundheitsschädlich zu sein.
Die Lösung

DIE PRODUKTE AUS DER EXOLIT®-OP-REIHE ERSTICKEN FEUER, BEVOR ES AUSBRECHEN KANN

Die aktuelle Exolit®-OP-Reihe basiert auf nicht halogenierten organischen Phosphorverbindungen. Umfassende toxikologische Tests während des gesamten Lebenszyklus in den Kunststoffen haben das vorteilhafte Umweltprofil bewiesen. Mit Exolit® OP versehener Kunststoff setzt beim Brennen Gase frei, die den brennenden Kunststoff aufschäumen und so schnell eine Schutzschicht aus verkohltem, also selbst nicht mehr brennbarem Schaum bilden. Diese Schutzschicht isoliert einerseits den darunterliegenden, noch nicht verbrannten Kunststoff gegen Hitze und hält gleichzeitig den Luftsauerstoff fern.

Vorteile

EIN BREITES SPEKTRUM AN LÖSUNGEN FÜR JEDEN BEDARF –
DIE SICHERE UND UMWELTVERTRÄGLICHE ALTERNATIVE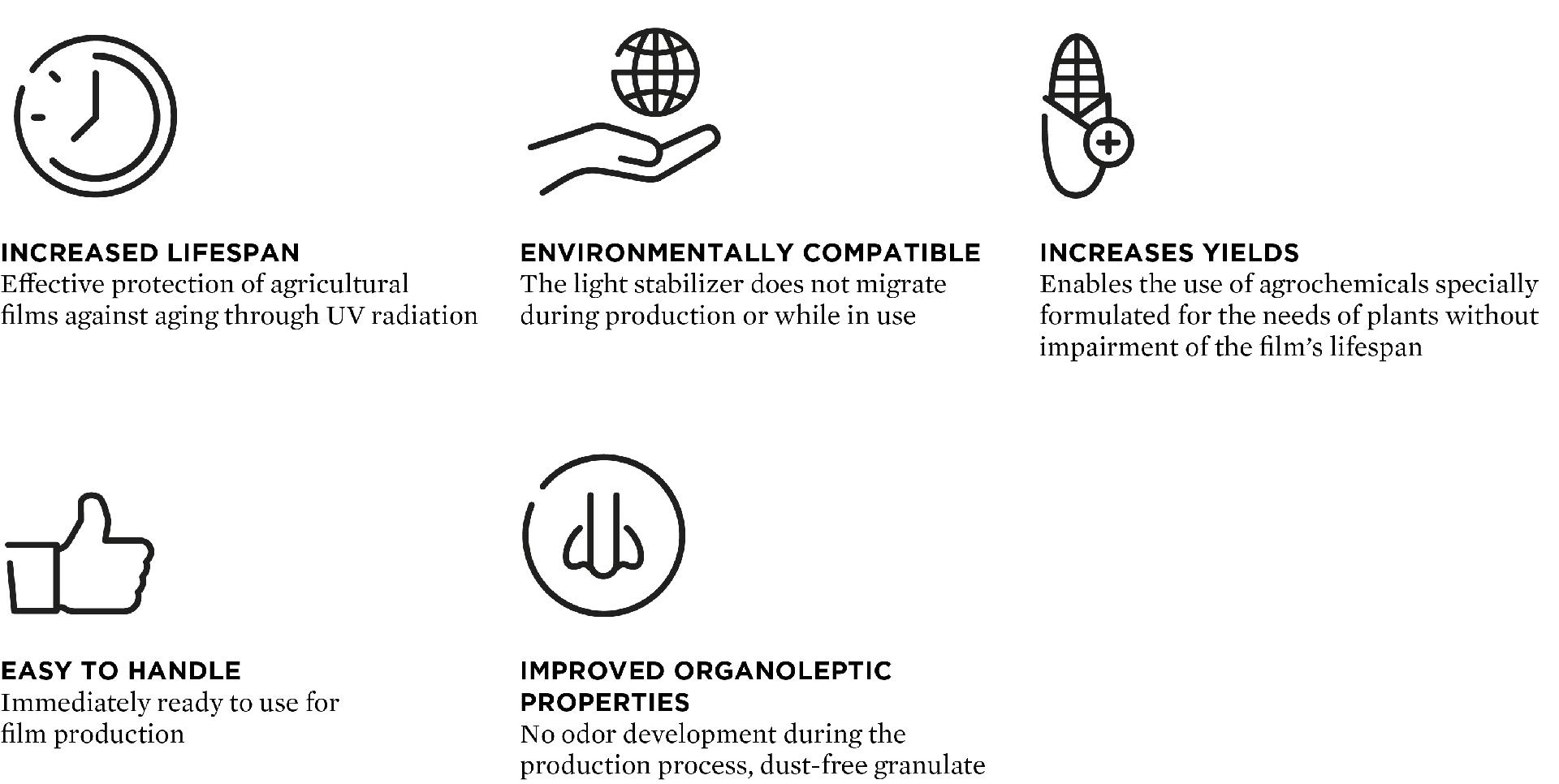 LESS AGGRESSIVE SMOKE

If a fire does occur, much less aggressive smoke is produced

PREVENTION OF SHORT CIRCUITS

Less fire risk in current-carrying metal parts in contact with plastic
Sie wünschen weitere Informationen?
Nehmen Sie Kontakt zu uns auf

Bitte rufen Sie uns an oder kontaktieren Sie
einen unserer Mitarbeiter aus der
Geschäftseinheit Additives – Flame Retardants.