Clariant is fully committed to sustainability
SUSTAINABLE FLAME RETARDANTS
WITH NO COMPROMISE ON PERFORMANCE
Reliable protection against fires that moves with the times
Traditional flame retardants based on halogens like bromine or chlorine have come under increasing regulatory and environmental pressure, with some products being restricted already. Clariant's flame retardants, on the contrary, are based on phosphorus. This allows them to provide environmentally more compatible fire protection to many industries, ranging from the building & construction and electrical & electronics to the textiles & fibers and transportation segment. Our products have always been one step ahead in enabling more sustainable manufacturing and in meeting the environmental challenges of our times.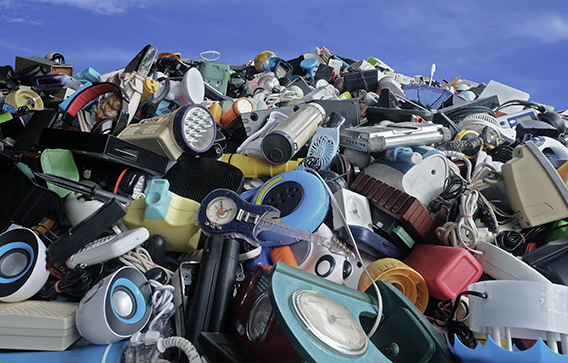 The impact on nature is undeniable

Today's challenges

Though partially restricted, flame retardants containing the halogens bromine and chlorine are still widely used and some of them are present as legacy compounds in many products. At the same time, only a fifth of all global e-waste is recycled, while the rest mostly ends up in landfills. Moreover, resources are under increasing pressure from population growth, high consumption and the effects of climate change.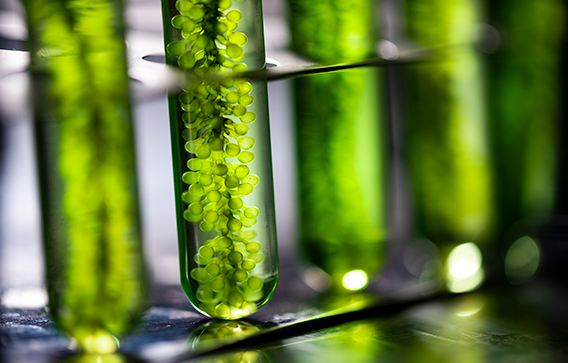 It's time to act

Our answers

We support manufacturers by providing them with environmentally friendlier solutions based on halogen-free phosphorus chemistry. We also promote better use of resources with our Exolit® OP grades, which can keep their flame retardant properties even after recycling, and by using renewable feedstock for a new line of high-performing flame retardants for plastics.
Our commitment, your advantage


Key benefits of our sustainability-driven portfolio
1.

Solutions that are halogen-free, produced with 100% green electricity, and often carry Clariant's EcoTain® label
2.

Products from Exolit® OP line let PA6 and PA66 GF keep their UL 94 V-0 rating even after several rounds of recycling
3.

Products based on renewable carbon sources without concessions to quality and performance that can be »dropped in« without further tests or approvals
Collaboration, partnership and innovation are the future Yoan Lavergne explains why
» Together Lavergne and Clariant have turned Ocean Plastic waste into high-end flame retarded engineering plastic to be used in consumer
electronics. Only through collaboration
can we make plastic circular. «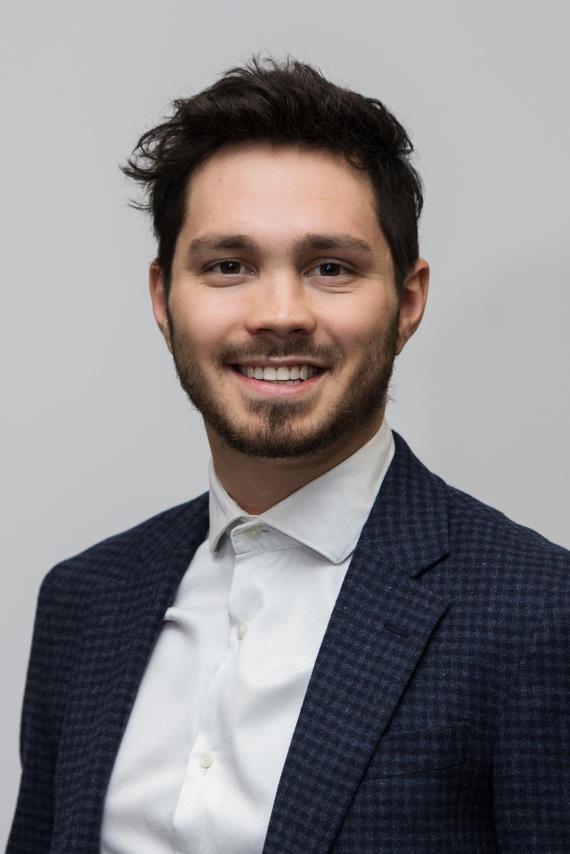 Yoan Lavergne
Marketing Director, Lavergne Canada
» Together Lavergne and Clariant have turned Ocean Plastic waste into high-end flame retarded engineering plastic to be used in consumer electronics. Only through collaboration can we make plastic circular. «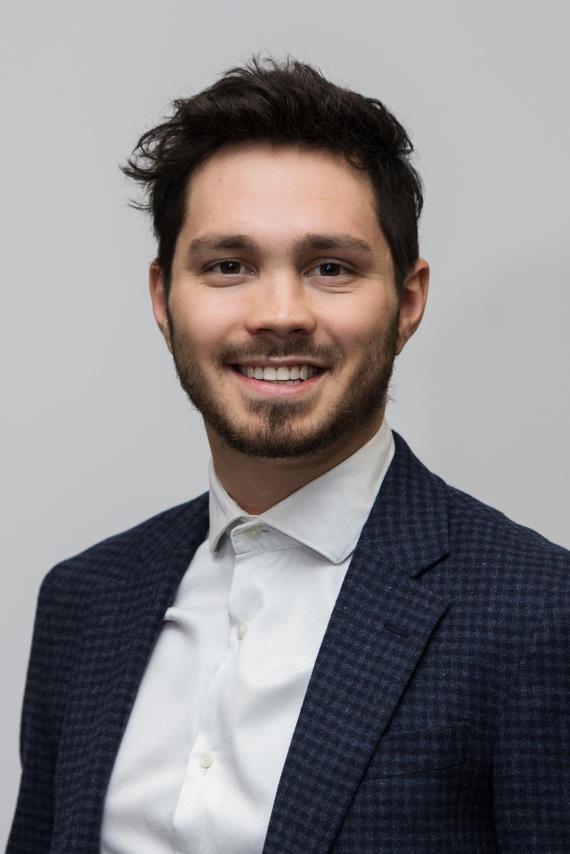 Yoan Lavergne
Marketing Director, Lavergne Canada
State-of-the-art production facilities running on 100% green power
We use 100% green electricity – sourced from wind and water – to produce our halogen-free Exolit® flame retardants at our site in Knapsack, Germany.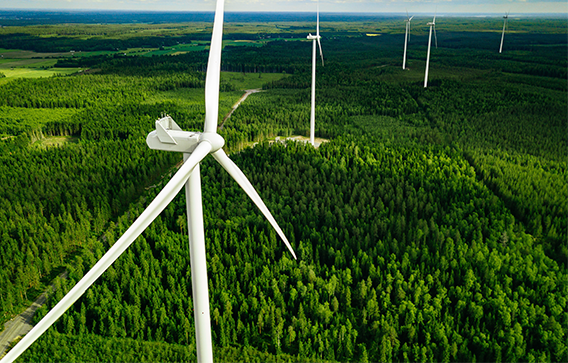 Fire retardancy and recycling effective protection that lasts for many »lives«
The Fraunhofer Institute LBF, an independent German research center, confirms that Clariant's phosphorus-based, halogen-free Exolit® OP flame retardants achieve an UL 94 V-0 rating with stable flame retardancy even after being recycled multiple times. This helps fulfill the demanding reuse requirements for PA6 and PA66 engineering plastics used in the transportation and electronics industries, which is a huge boon to sustainability: Manufacturers like automotive suppliers and circuit board makers can now more easily recycle their own waste and regrind materials for the same application.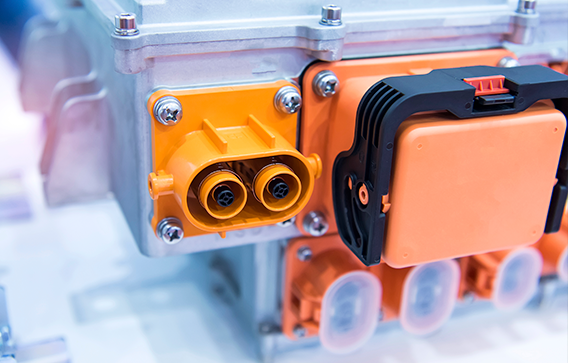 A superior hazard profile
AND RENEWABLE-BASED
LOW-CARBON LEADERSHIP
GreenScreen® Rating

best-in-class Benchmark 3
result for Exolit® OP line
%

Green Electricity

at our flame retardant
production site in Knapsack
>%

Less Carbon

in the footprint of our
Exolit® OP Terra products
Exolit® OP Terra our line of earth-friendly flame retardants
The ancient Romans worshipped the goddess Terra as »Mother Earth« – and with Exolit® OP Terra, we offer a line of renewable-based and thus particularly earth-friendly flame retardants. They are not only derived from sustainably produced bio-based raw materials, but also free of any palm oil derivatives and animal content. To manufacturers, they provide a like-for-like drop-in that performs precisely as the fossil-based grade, with no need to re-test, renew registrations, or modify processes or equipment.

Our Terra line is the result of a cooperation with producers of renewable hydrocarbons, who provide the mass balance-certified ethylene from renewable feedstock we use for making the more earth-friendly alternatives. Mass balance means that a third party verifies that for each amount of ethylene we use, the same quantity of renewable-based ethylene has actually entered the production network.

This approach, which in our case is certified along the REDcert2 scheme, makes it much easier to use bio-based feedstock within today's highly complex value chains – and thereby reduce consumption of fossil resources and emission of CO2. When customers see the word »Terra« added to any of our products, they can be sure they are based on renewable materials to a high degree: Made from mass balance or even segregation-certified feedstock, they have a renewable carbon index (RCI) of at least 50%.

Exolit® OP Terra from our Knapsack site has an approximately 20% lower carbon footprint than the fossil-based standard grade before 2020. This reduction has been made possible by the introduction of renewable raw materials and the shift to renewable electricity at the Knapsack site. The CO2 reduction – based on the amount of Exolit® OP sold in 2018 – equaled the annual electricity consumption of more than 1,500 homes.
EcoTain®
CLARIANT'S FLAGSHIP LABEL FOR SUSTAINABILITY EXCELLENCE
Sustainability is an integral part of Clariant's business approach, and EcoTain® is our label for sustainability excellence. Our halogen-free Exolit® flame retardants carrying the EcoTain® label:

have excellent health and safety profiles
contribute to saving lives and property
have superior environmental compatibility
help customers' products to fulfill the requirements of eco-labels
show high material efficiency
have been developed in close cooperation with our customers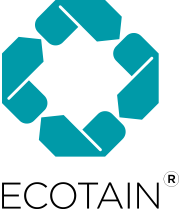 A Circular Economy for Plastics -
exploring new approaches to plastics recycling and resource efficiency
Learn how we contribute
This may also be of interest to you - Circular economy stories