Clariant solutions for greenhouse films
based on HOSTAVIN® now technology
Dealing with exposure greenhouse films must defy the most severe conditions
The films protecting products cultivated in greenhouses from environmental influences themselves are directly exposed to these influences. Strong sun radiation and high temperatures as can be found in many cultivation zones not only harm agricultural products, but also expedite the aging of greenhouse films. Hostavin® NOW by Clariant is based on an innovative amino ether HALS technology that not only offers high UV protection, but also strong resistance to pesticides.
Challenge - polymer chains get destroyed, the films becomes brittle
Films are directly harmed by substances that either influence the polymer chains of the plastics used or act as a catalyst to strengthen their decomposition reaction. Free radicals are generated in the polymers by UV radiation. Standard HALS cannot stop this reaction if they are deactivated by agrochemicals. The film becomes brittle.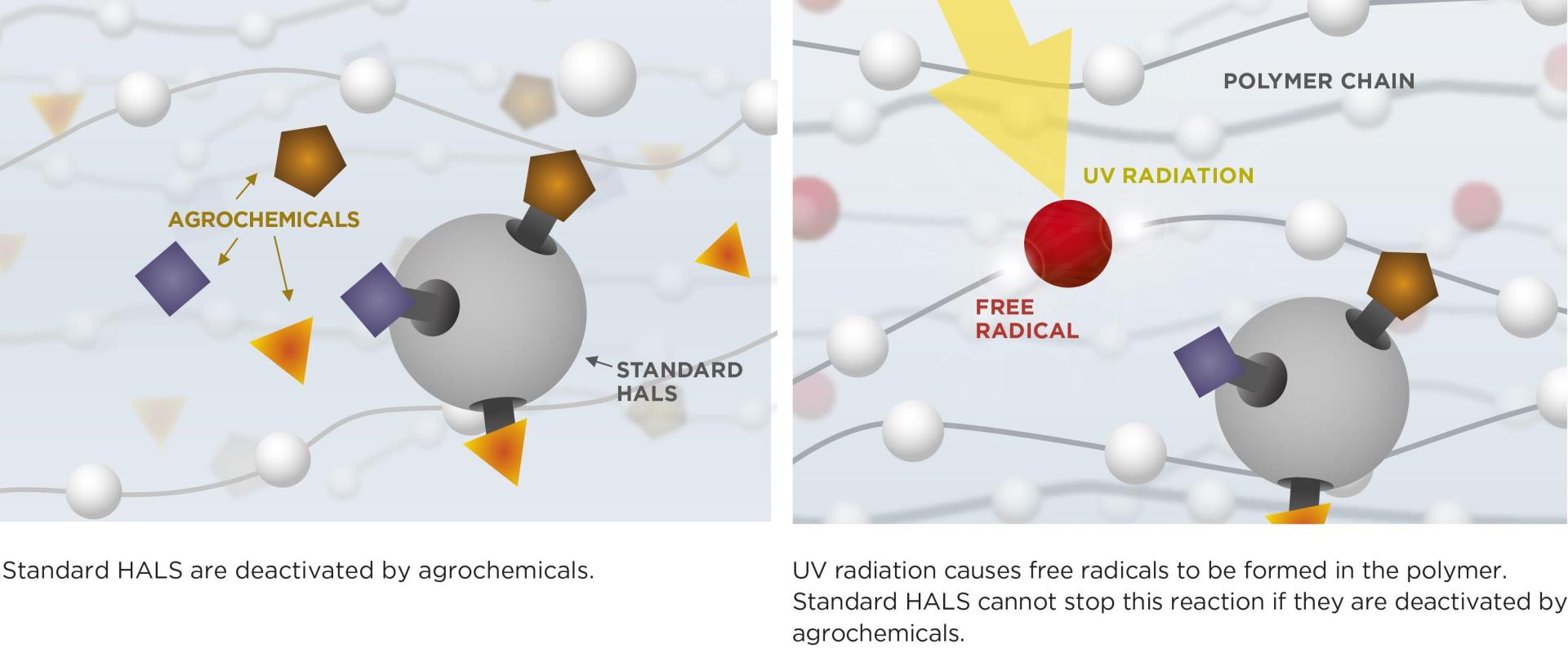 Solution - Hostavin® NOW protects agricultural films
Clariant's AddWorks AGC solutions based on the Hostavin® NOW technology not only offers high UV protection, but also strong resistance to pesticides. With this technology, the hindered amines are bonded to long alkyl chains, which are evenly distributed in the plastic of the agricultural film and remain there instead of migrating, i.e., moving to the surface of the film. The resultant HALS are stable to such an extent that they are not affected by aggressive pesticides. Therefore they retain their ability to neutralize free radicals formed by UV radiation and contribute in this way to significantly longer durability of agricultural films.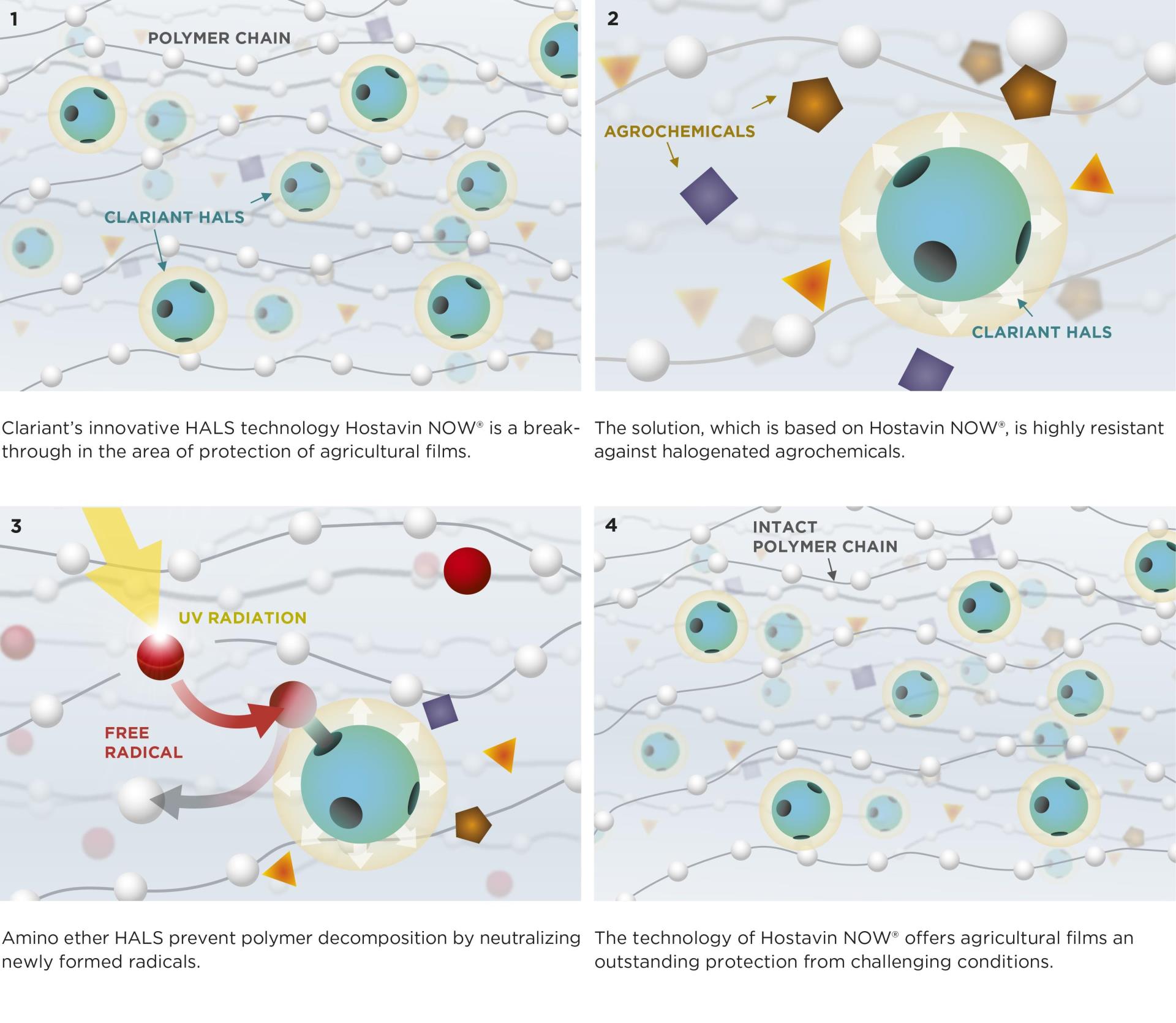 Benefits - a broad range of solutions for every need the safer and environmentally more compatible alternative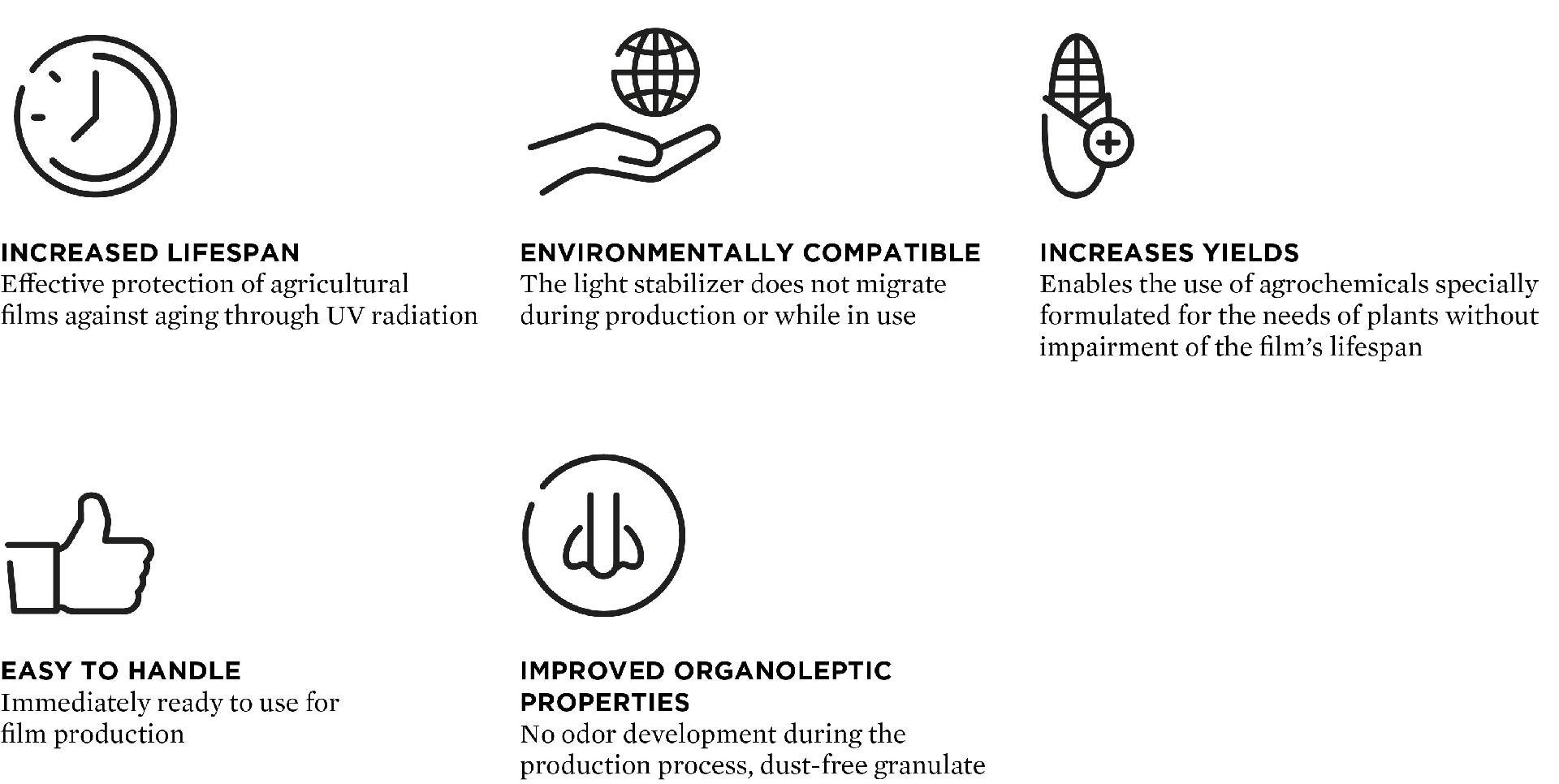 Want to know more? Let's get in touch
Please give us a call or contact
one of our professionals from
BU Additives – Performance Additives.