Better waxes for a better world
HOW YOU CAN REDUCE YOUR IMPACT ON EARTH AND LIFE
WITH OUR TERRA AND VITA PRODUCTS
Preserving what preserves us with sustainable wax
Not just fuels but also many of the world's products and materials are based on fossil resources. Plastics for instance are predicted to consume a fifth of global oil production by 2050, claiming an ever growing share in carbon emissions. At Clariant Additives and in our Advanced Surface Solutions business, we strive to address these challenges by creating better value cycles with lower resource intensity and higher resource reuse. We also work to enable more sustainable material choices – by increasing our own use of renewable and natural, non-food competing feedstock.

The growing number of products in our portfolio that have a Terra or Vita sustainability designator attached to their name are a »natural« result of these aspirations. They offer the same high quality and performance as our conventionally made products but contain higher shares of renewable carbon. This makes them more compatible than conventional products both to the Earth they come from and to the Life we all share on it. Products and solutions distinguished with sustainability designators deliver confirmed contributions in some particularly important sustainability areas.

The Vita designator indicates a renewable carbon index, or RCI, of at least 98% – as in our Licocare® RBW Vita products for example, which are almost entirely based on rice bran wax. Terra solutions, like those from our innovative Licocene® range, have a high renewable content of at least 50%, again measured by RCI and either actually present in the compound or based on mass balance certification. Whether used in conventional polymers, biopolymers, or natural wood coatings and water-based paints like our 100% biobased Ceridust® Vita additives, these sustainable waxes help to smooth our common path towards sustainability – molecule by molecule.
Watch how we innovate to advance sustainability
With their renewable carbon content of up to 100%, the environmentally compatible Licocene® Terra versions of our additives make a substantial contribution to reducing CO2 emissions. Our biobased Licocare® RBW Vita range, which is made from non-food competing rice bran wax, brings an even greater renewable content to the table and offers high-performing solutions for demanding plastics, coatings and agricultural applications.
Closed loops — the straightest way to a circular plastics economy

With our broad portfolio of wax additives, we help to enhance not just the first but also the second life of plastics. Our products contribute to solving the typical challenges of both post-consumer and post-industrial plastics recycling, for instance by improving flow and compatibilizing mixed waste streams. For making better-quality composites based on recycled polymers, we also provide highly effective coupling agents. And for promoting the collaboration so essential to all loop-closing efforts, we have established our dedicated EcoCircle initiative.
Better farming — the only way to sustain ourselves and nature

Agricultural coatings have become an important instrument of making farming more sustainable by making it more effective. Our waxes contribute to these advances by enabling enhanced coatings of seeds and fertilizers, and they can also be used to improve the performance of adjuvant formulations. By preventing issues like caking, dusting and premature release of actives and nutrients, they enable better and more resource-efficient farming. When used in fruit coatings, they also help to protect the shelf life of precious farming products.
Creating better additives, adhesives and plastics — with sustainable partners

Sustainability is a challenge we all share, and this challenge is best addressed with sustainable partners. Through our cooperation with renewable hydrocarbon producer Neste, we are able to offer a wide range of additives based on mass balance-certified ethylene and propylene from renewable feedstock. Marked with a »Terra« in their name on account of their enhanced earth-friendliness, these products provide an ideal fit for low-carbon solutions. When used for hot melt adhesives, for example, our Licocene® Terra polymers offer the same high quality and performance as their conventional versions – with the added benefit of having a (mass-balanced) biobased origin.

To further push the performance and market potential of biopolymers while preserving their environmental benefits, we have also teamed up with Floreon-Transforming Packaging Ltd. Using the biobased additives from our Licocare® RBW Vita range to enhance Floreon's plant-based polylactic acid (PLA) compounds, we collaborate to provide renewable plastics with outstanding mechanical and processing properties. By taking biobased plastics mainstream and cutting dependency on fossil oil and gas, the combination of these two perfectly complementary solutions is set to benefit a wide range of applications
Using what's there for new outcomes
Traditional fossil infrastructure is used to produce Clariant's new mass balance certified Terra solutions.

With the mass balance approach renewable based feedstock is allocated to specific end products using a third party verified certification method to ensure that input and output quantities along the value chain match. Clariant uses mass balance certification schemes, such as the REDCert2 scheme.
Three good reasons for adding sustainability -
key benefits of our wax solutions
1.

The waxes and performance polymers from our Licocene® Terra range can help to decarbonize plastics, adhesives, and coatings and make them more recyclable
2.

More than just biobased, our Licocare® RBW Vita waxes are made with respect for resources by coming from a by-product of rice bran oil production
3.

With our broad range of additives, we can help plastics recyclers to solve typical challenges like improving flow and compatibilizing mixed waste
How are biobased additives supporting biopolymers? Floreon has the answer
»Our collaboration with Clariant has helped us make our PLA compounds easy and reliable to process and shorten the time to market for our high-performing biopolymers. Licocare® RBW Vita is a highly sustainable solution offering the desired enhancements to our globally patented PLA-based technology.«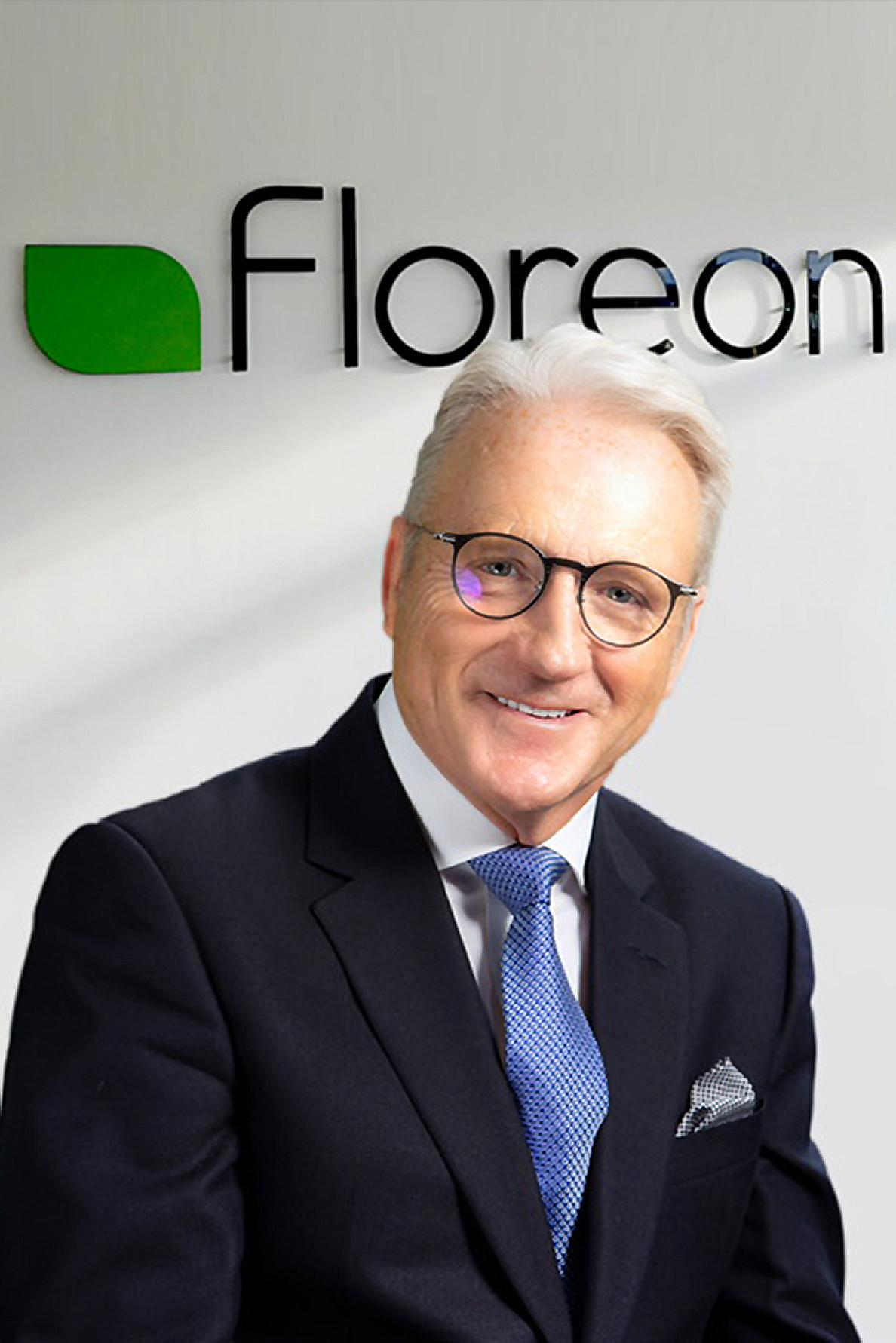 Shaun Chatterton
CEO & Founder, Floreon

Sustainability and performance you can count on
up to %

Less CO2 emissions

possible with our renewable
Licocene® Terra products
> %

Renewable Carbon Index

distinguishing our biobased
Licocare® RBW Vita solutions
>

EcoTain® products

carrying our special label for
sustainability excellence
A Circular Economy for Plastics -
exploring new approaches to plastics recycling and resource efficiency
Learn how we contribute
EcoTain - Clariant's flagship label for sustainability excellence
Sustainability is an integral part of Clariant's business approach, and EcoTain® is our label for sustainability excellence. Many of our waxes and performance polymers are excelled with the EcoTain® label. They have undergone a systematic, in-depth screening process using 36 criteria in all three sustainability dimensions: social, environmental and economic. EcoTain® products significantly exceed sustainability market standards, have best-in-class performance and contribute overall to sustainability efforts of the company and our customers.
This may also interest you - sustainability stories
Joining forces to close the circle
Achieving the shift to a global circular plastics economy is an enormous challenge. For this reason, many companies across industries have joined hands in pursuit of this common goal. Clariant is a member and actively collaborates with others in four major associations that work for a circular plastics economy.
See how we add value to the industries we serve