BRANDON DEVIS

Head of Global Key Account Management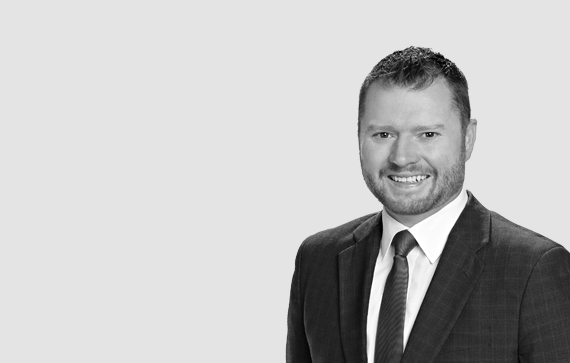 How did the pigments market perform in 2019?

In 2019, the pigments market was significantly impacted. Already in the fall of 2018 we witnessed stricter enforcement of China's anti-pollution regulations causing scarcities of raw-materials and influencing the availability of products. Prices for both intermediates and organic pigments were volatile.

In March of 2019 the chemical industry was highly affected by the event at Chenjiagang Industry Park in China. While the event was not related to pigment production, it severely impacted the specialty chemical market. Clariant's raw material supply is highly insourced, most of our produced pigments are based on our own produced key intermediates but delays in shipment occurred even with the mitigation actions that were initiated.
Geographically, which regions offer the most opportunity for growth?


We continue to see above-average growth in Southeast Asia, driven by lower VOC dispersions and high-performance organic pigments. However, the North American market, long considered a mature market, has also shown significant growth opportunities in organic pigments for both decorative and industrial coatings. In Europe and Latin America, we see a consistent value of the pigment market.

How is the tariff situation between China and the U.S. impacting the pigments industry?
We are closely monitoring the tariff situation between China and the United States. However, we have found the impact to be limited, as the majority of the organic pigments we sell in the United States are produced in Germany, India, Mexico, Brazil and Japan. We do have a joint-venture in China, and only very few products are imported.

How are you responding to the demand for more sustainable solutions?
In 2019 the discussion with customers around sustainability turned to supply chain. At the World Procurement Awards 2019 in London, Clariant was recognized in the category 'Supplier Risk Management' for leading the way in risk mitigation.

According to the judging panel, Clariant received the award for the category "Supplier Risk Management" for its best-in-class implementation of a holistic risk management process that involves external and internal stakeholders in an application that is breaking new grounds. Clariant monitors risks in five key areas: Environmental, financial, production/supplies, social and governance risks. Using data from a range of external partners, real time information is available to the risk manager who engages responsible buyers if a risk or event needs attention or mitigation.

What specific performance attributes are your customers looking for?
In an effort to meet the trends toward sustainability and eco-labels, this year Clariant introduced Hostaperm® Violet RL special 01, a blue-shade violet 23 with outstanding weather fastness. No APEO or APEO-derivatives are added to this product, and therefore it can be used for the tinting of paints compliant with Eco-labels, such as the German "Blue Angel" label. Hostaperm® Violet RL Special 01, is a drop-in replacement for Hostaperm® Violet RL Special and will fully replace the existing grade in the future.

Are there any specific technologies that R&D is focusing on?

Coatings manufacturers are focused on delivering highly durable, sustainable, functional and cost-effective solutions. Our R&D group is focused on innovative products that fit the coatings' market trends and improve upon current performance standards to meet tomorrow's demands. We are currently working on techniques to improve the performance properties of pigments, such as durability, color strength or chroma, in an effort to increase the range of application possibilities for existing products.

We clearly see an increasing demand in automotive coatings to follow the megatrend of transportation for more stylish color shades. At the 2019 European Coatings Show we released our 2021-2023 automotive color trends. Clariant's global Automotive Styling Shades Trendbook presents the color areas that will play a role in the automotive industry in the future. The collection of automotive styling shades in the automotive trendbook is based on Clariant's color know-how and observations of social trends and industry developments. The trendbook includes analyses of color popularity and offers innovative solutions based on Clariant's organic pigments line.

Briefly proved a description of the latest products launched by your company.
Next Generation Pigments – in the past this meant "new chromophores" (e.g. Benzimidazolone chemistry), or optimized finishing conditions (e.g. high opacity pigments). But since new chromophores became too expensive to develop and the optimized finishing became common knowledge, todays "Next Generation Pigment" must focus on the "value-in-use", meaning less costly incorporation into the paint. Clariant was one of the first companies who realized this trend and was able to offer products supporting it.

The newly introduced Hostaperm Yellow H3G 02, a "Next Generation Pigment" Yellow 154, has a lower cost of use due to an increased efficiency in the production process, which as an added benefit, provides a higher color strength in both waterborne and solvent borne coatings, than current grades on the market.

In addition, and to meet the trends towards sustainability, Hostaperm Yellow H3G 02 as well as Hostaperm Orange HL 71 launched in 2015 can be co-dispersed with inorganic pigments in waterborne coatings with a dissolver only. Thus, our customers can achieve the full "value-in-use" of Pigment Yellow 154: shorter coating production time and reduced costs without sacrificing on weather fastness.

Previously published in the January 2020 issue of Coatings World. Article: Pigments Market Update by Anthony Locicero, Associate Editor.