We're raising the bar for sustainable coatings solutions

Kenneth Oh

Region Head of North America

Advancing a more sustainable future for the North America's coatings market is front and center for Clariant at the industry's eagerly-anticipated biennial gathering. And with new products and proven solutions fit for evolving segment needs, we're more than ready to support the industry as it picks up the sustainability pace.

Kenneth Oh, Region Head of North America, looks ahead to what visitors can expect at ACS 2020 and previews our focus on extending new levels of high-performance to sustainable paints and coatings.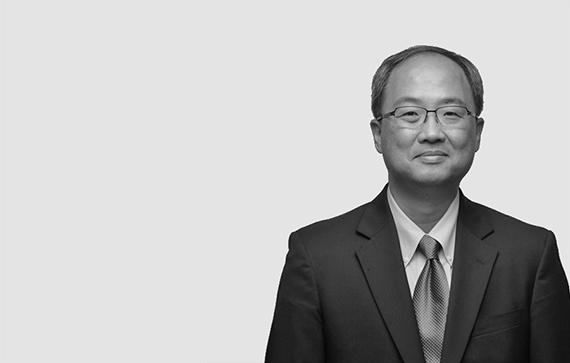 What are your expectations for ACS 2020, and the key trends likely to be reflected in the conference, trade floor talks and new product/service offerings?

The ACS exhibition and conference consistently provides valuable insights into the very latest developments from the North American paints and coatings market and it is also a reliable indication of changing trends and needs from the many application sectors. At ACS 2020 we anticipate a strong focus on the new array of sustainable materials that will drive innovation in the years to come.

How is Clariant contributing to the evolution?

This year we're introducing high performance additives, pigments and processing innovations that can progress the shifts in North America's Wood Coatings, Architectural Coatings and Industrial Coatings segments towards developing more environmentally-compatible, low VOC and label-free sustainable products. But with a definite emphasis on also delivering the high performance in functionality, aesthetics and durability required by the end-use application, be that electronics, a car, a building façade or a wood deck.
We are launching totally new offerings as well as introducing specific solutions from Europe to the North American market for the first time. They have a common link in advancing performance and sustainability, with many carrying the Clariant EcoTain® label in recognition of their market excellence in areas such as halogen-free, support for eco-labeled paints, and renewable content.

We're excited at the potential they offer for sustainably enhancing the protective and aesthetic properties of coatings to meet latest trends in areas such as interior finishes, commercial buildings, and automotive applications.

Can you hint at some new products at the show?

We're sharing innovation in functional waterborne dispersing agents with our North American customers which offers new opportunities to improve the performance and shelf life of architectural paints. Dispersogen® PLF 100 is a polymeric dispersing agent with 100% active content, capable of providing superior color strength in organic, inorganic and carbon black pigments as well as increased storage stability. It is low VOC too. Coatings with this dispersing agent are proven to eliminate the potential for snail trails – a valuable feature for façade paints in particular.

New Exolit® AP 418 halogen-free flame retardant provides a performance boost to solvent-based intumescent coatings for steel. It helps to reach up to 10% longer fire resistance time compared to conventional solutions, improving protection for heat-sensitive substrates used in building constructions.

And Clariant extends its range of natural, rice bran-based wax additives for coatings with the new Ceridust® 1060 Vita to bring new opportunities to enhance the durability, non-slip functionality and appealing finish of interior woods. Powder coatings for interior metal applications benefit too, as it provides better pigment dispersion enabling brighter finishing colors. Based on non-food competing feedstock, these are the first products to carry Clariant's Vita designator for products from natural origin with at least 98% RCI, Renewable Carbon Index, renewable content.