MARK COWARD

Technical Leader for Paints & Coatings

Clariant's Mark Coward, Technical Leader for Paints & Coatings, shares a view of interior architectural and decorating trends in the North American market, how these are likely to evolve in the near future and Clariant's contributions in technology and sustainability.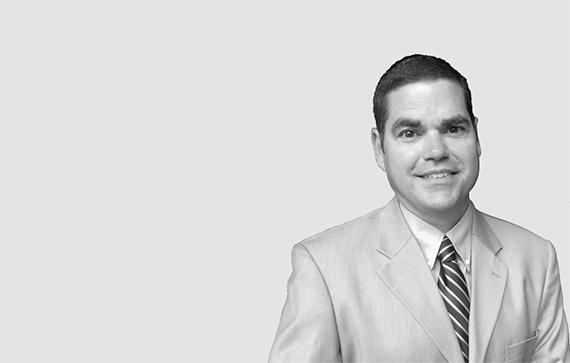 What sort of functionalities are users looking for in interior architectural coatings for various applications?

First and foremost, consumers and contractors expect a competitively priced, low VOC paint that applies easily, with minimal splattering or running, exhibits maximum hiding/coverage, holds up to daily wear and tear, and delivers color, consistent sheen and is definitely cleanable! People are looking to change the interior appearance of their homes, to personalize them to their unique taste. Part of this is to create a "look" that is brought alive by paint. They want this look to last, and to remain fresh, in a bathroom, kitchen or lounge area.

What about "smart" functionalities?

This is an interesting topic. Any changes that may engage a sensory response would be big. For example, could a paint change color or give off a pleasant smell? Could a coating provide illumination? From a sustainability perspective, coatings capable of storing and releasing heat would provide an enormous green benefit.
What are the greatest challenges to developing functional interior architectural coatings with the properties that users are seeking today?

With the continued push to lower VOC and greener technology, formulators have had to continue to revisit raw material choice to balance the competing properties that are desired. Often the materials that help in one function detract from another. Finding multifunctional raw materials, and streamlining formulas, is often the best route.

What technologies, in general across the industry, have been developed to date to meet these expectations?

One key improvement is the development of all-in-one stain-blocking primer/coatings in polymeric dispersant technologies, another is surfactants with increasingly broad compatibility, and a third one is improved thickener technologies, combined with better economics on pigments, that allow more pigments to be used in the architectural arena. Sustainability developments are also important. Clariant, for example, has developed the EcoTain® product and solutions label that sets a benchmark for sustainable products, driving action and collaboration for sustainability. Products with the EcoTain label have undergone a systematic, in-depth screening process using 36 criteria in all three sustainability dimensions: social, environmental and economic, they are best-in-class in terms of performance and contribute to the overall sustainability efforts of our company and our customers. Two specific products are Dispersogen® PLF 100, which helps with color acceptance by reducing water sensitivity and extending the life of the paint and Genamin® Gluco 50, which is a very low VOC neutralizer that can help with key film properties as well.

What key technology gaps remain? What technologies are currently being explored as potential solutions?

There is a continued push to reduce, and even eliminate, VOC. Improvements in washability, or cleanability, are also still needed. Because each paint ingredient plays a part in overall performance, many raw material manufacturers are striving to innovate to consumer demands.

How do you see the expectations for functional interior architectural coatings evolving over the next several years?

The market will continue to demand better durability and water resistance with reduced impacts on the environment. End users will be willing to pay for game changing coatings that bring tangible benefits. As industries shift, and materials change in cost structure and functionality, new approaches can be incorporated and brought to the architectural market. Clariant is positioning its offerings in the paints and coating market to address enhanced functionality, while becoming greener and addressing a globalized market.

Previously published in the February 2020 issue of CoatingsTech. Article: Increasing the Functionality of Interior Architectural Coatings by Cynthia Challener, CoatingsTech Contributing Writer.